Be Quiet! Silent Base 601 Chassis is Now Available
---
---
---
Ron Perillo / 4 years ago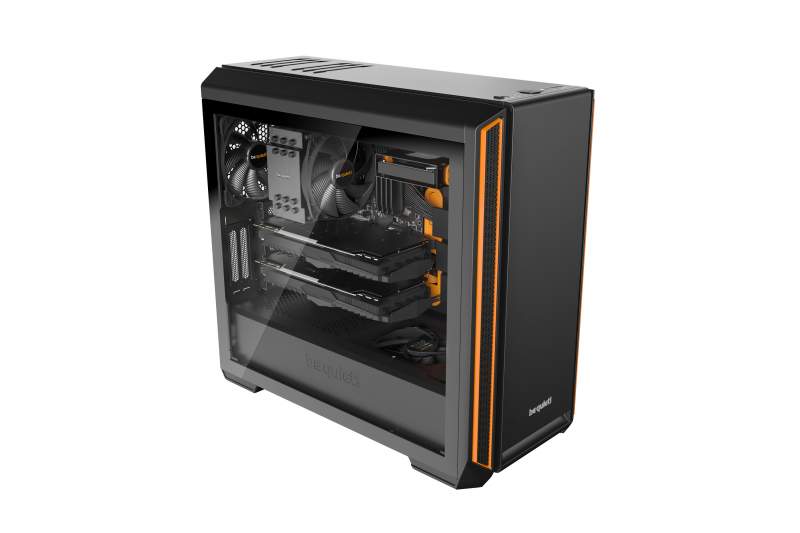 New Silent Case Now Available
You might have read our review of the be quiet! Silent Base 601 chassis here earlier today. The good news is that the chassis is also available starting now world wide. So no long waiting periods if you need it for a silent computing build.
The chassis itself is an updated version of the Silent Base 600. Doing away with the front door entirely and the external 5.25″ drive bay. The front design is also a lot more streamlined, while the internals are more accommodating for modern needs. This includes up to 360mm radiator support and a PSU shroud to hide the extra cables. The front now also has noise dampening vents which reroute the inflowing air twice to minimize the sound. The panels also have extra thick insulation for further dampening.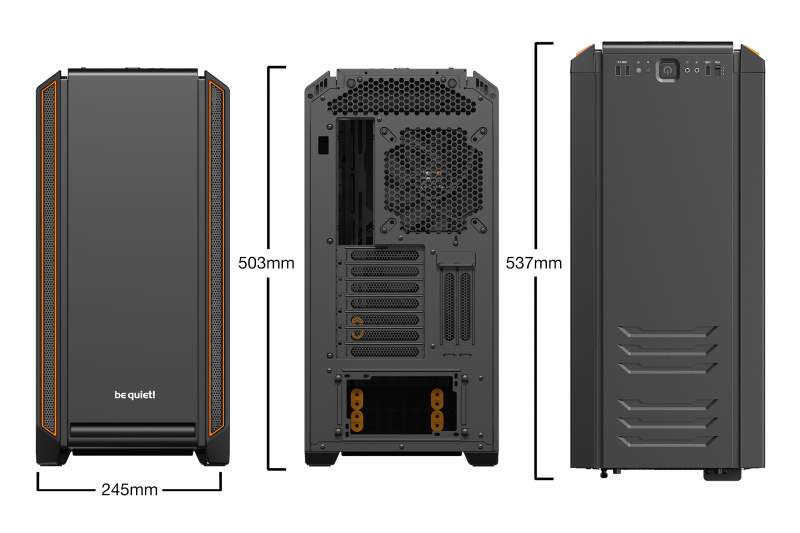 The chassis itself measure 537 x 503 x 245mm and is available with either orange, black or silver trim. Users can also opt for either a solid panel version or a tinted tempered glass variant. Users have enough room to fit up to E-ATX motherboards inside and has seven expansion slots with two more for vertical GPU mounts.
Another thing that be quiet! changed is the way how panels secure. They have developed a new mounting system with push pins which are much easier to attach and detach. Users simply need to depress the push-pins to release the locking mechanism. This also hovers until the user removes it manually, so it will actually stay in place hovering until removed.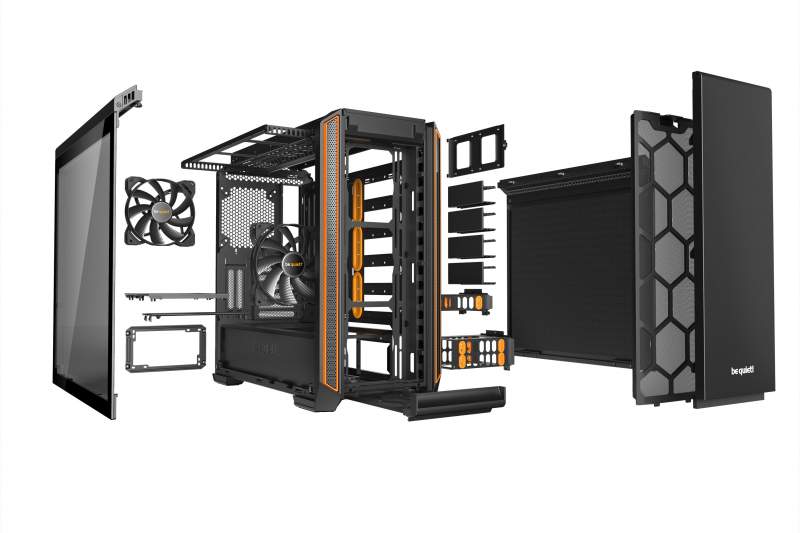 be quiet! also made it much easier to install radiators at the top now through a pull-out mount. Which means even if the motherboard is already installed, users can just pull out the top radiator mount so there is space to work. Then slide it back once the screws are in place. No need to contend with wires or install the radiator before the motherboard or PSU cables.
How Much is the be quiet! Silent Base 601?
The chassis is now available for pre-order with an MSRP of £109.99 for the standard version. For users who prefer the tempered glass variant, that one costs a bit more at £122.99.