be quiet! Silent Loop 2 AIO Cooler Review
---
---
---
Mike Sanders / 5 days ago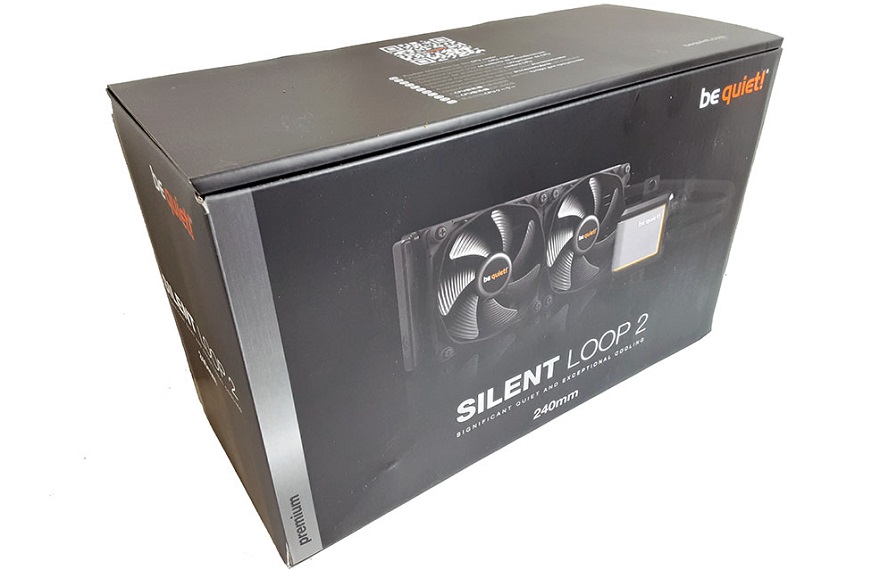 Exterior Packaging
Firstly, I would freely admit that our packaging photos are somewhat overexposed and there is a deliberate reason for that. Firstly, the Silent Loop 2 is black and, for reasons always more than a little baffling, be quiet! always seemingly decides to go with black packaging. More so though, we've often found that the print quality on the box work is often quite poor and often (rather than black) you get more of a 'we're running out of ink' black.
With that little disclaimer out of the way, however, be quiet! does at least go big and bold with a nice clear image of the cooler and particularly the RGB effects to the pump head front and centre on the packaging.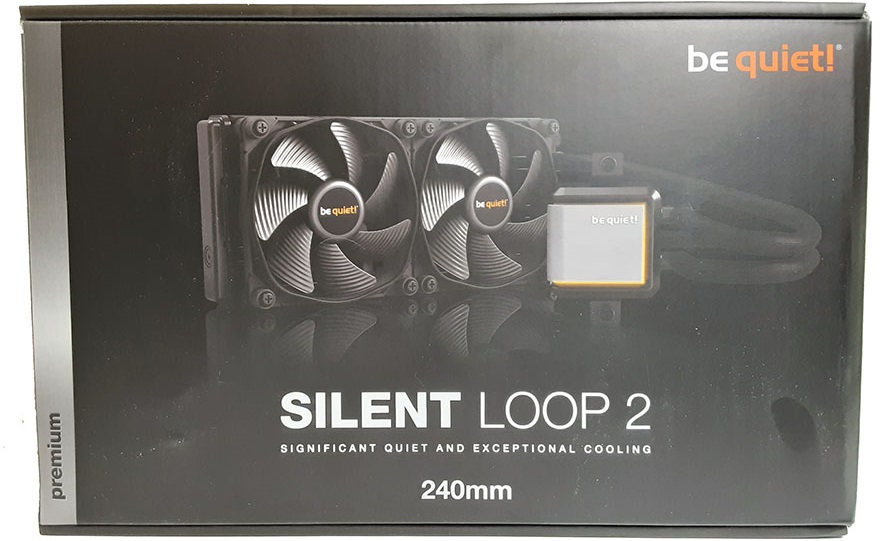 The rear and base of the box list off the key features of the Silent Loop 2 as well as the technical specifications. While you are provided with all the information you could want to know, however, the utilization of the space is, quite honestly, a little poor.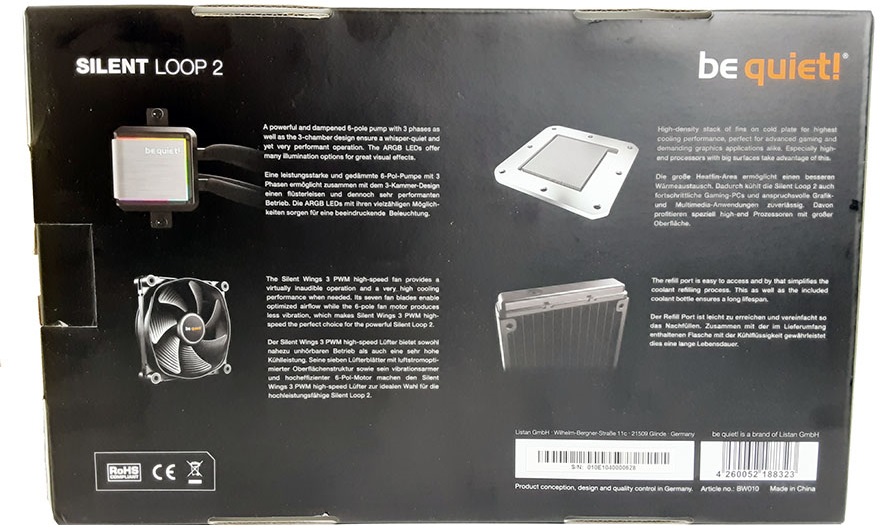 Accessories!
Minus a screwdriver, be quiet! gives you everything you need right out of the box to easily install your brand new AIO. We should note though that among what you receive, there are a couple very pleasant surprises!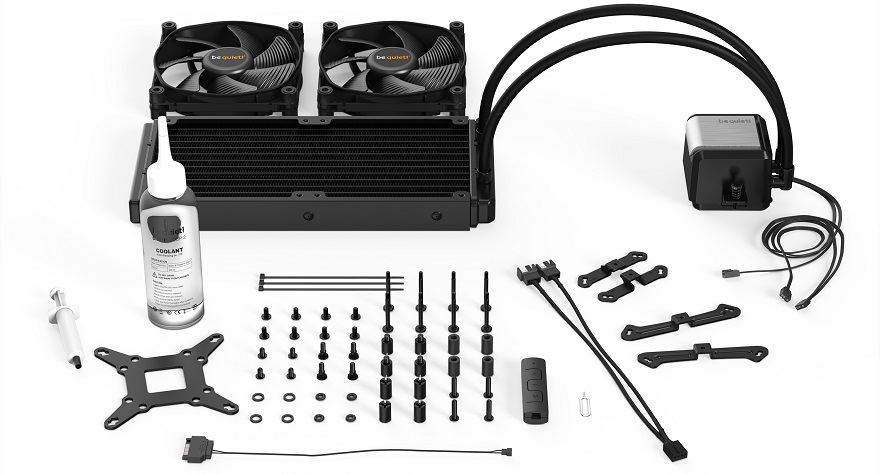 Firstly, you are provided with a pretty generous quantity of top-up coolant. This is rather unusual and I'm personally only aware of one other brand that offers this with their AIO cooling solutions. What does this mean though? Well, over time your cooler will lose liquid and, as such, if you keep this handy, you can top it off as and when needed. A little extreme as if often takes 3-5 years before this issue even mildly presents itself, but still, better to have it and not need it, right?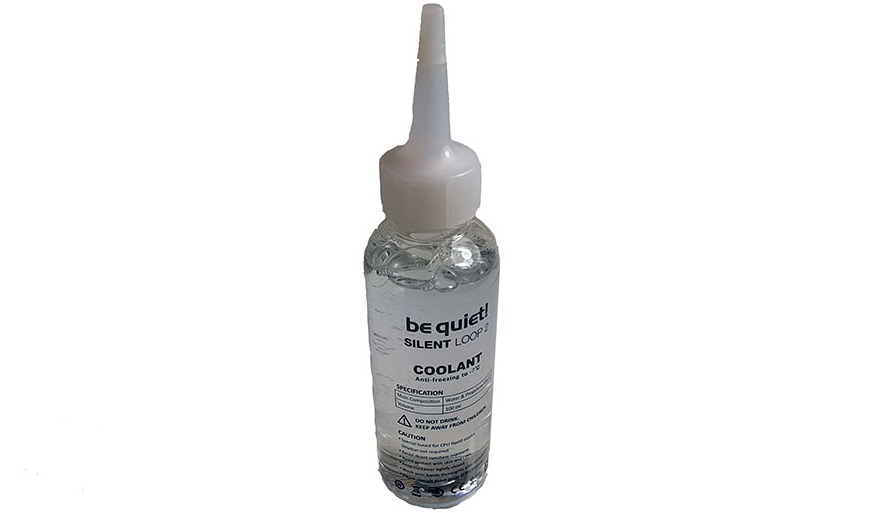 Secondly, and this always scores points with me when ARGB is involved, be quiet! provides you with a manual hub controller and power adaptor to ensure you can get the lightshow running on the pump head. – The hub controller itself is of a nice quality, but in terms of functionality, we will talk about this more later in the review.