Belkin Introduces Thunderbolt 3 Single-Cable Docking Station
---
---
---
Bohs Hansen / 7 years ago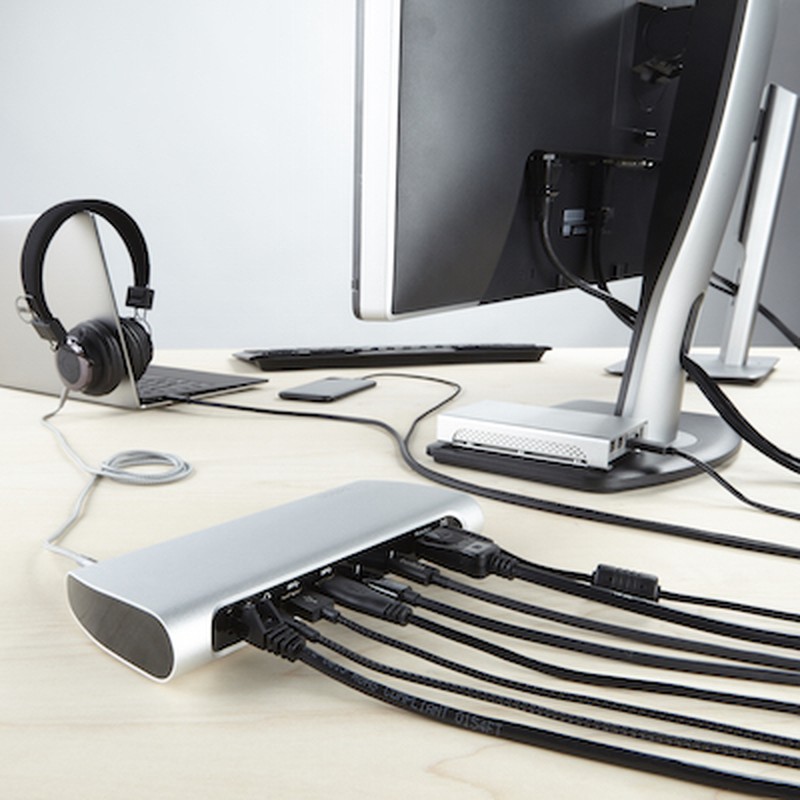 Belkin is ready with their latest docking station and this time it is a single-cable solution for Thunderbolt 3. The new docking station is fittingly called the Thunderbolt 3 Express Dock HD and it allows easy connection of all your devices through a single USB-C type cable – whether you need dual 4K video output, networking, charging, or peripheral attachment.
The new Thunderbolt 3 Express Dock HD plugs into devices with a Thunderbolt 3 (USB-C) port and can deliver up to 40 Gbps data transfer rates as well as 85 Watts of power delivery in a single-cable solution (plus the power supply).
"Thunderbolt 3 delivers the most advanced single-cable docks available," said Jason Ziller, Intel's director of Thunderbolt marketing. "We are thrilled Belkin will provide groundbreaking connectivity on their docks for Mac and PC."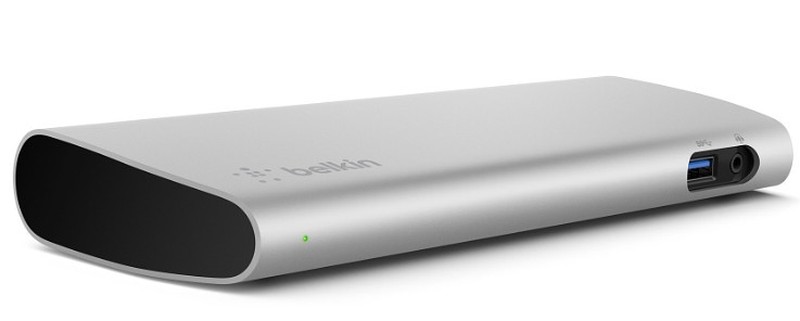 With this solution, you get a true single-cable docking solution with dual 4K video or single 5K output and 85W of power delivery powering your computer through a 0.5m Thunderbolt 3 (USB-C) 40Gbps cable. Thanks to Thunderbolt, you're also able to daisy-chain up to five other Thunderbolt devices from the dock as it features two Thunderbolt 3 (USB-C) ports itself. The three USB-A 3.0 ports deliver 1.5A for charging each and there's both an audio in/out and an audio-out port on it. It also features one DisplayPort and one Gigabit Ethernet port and comes with an included 170W power adapter that provides enough power to support attached peripherals while delivering up to 85W of power to your computer through included Thunderbolt 3 cable.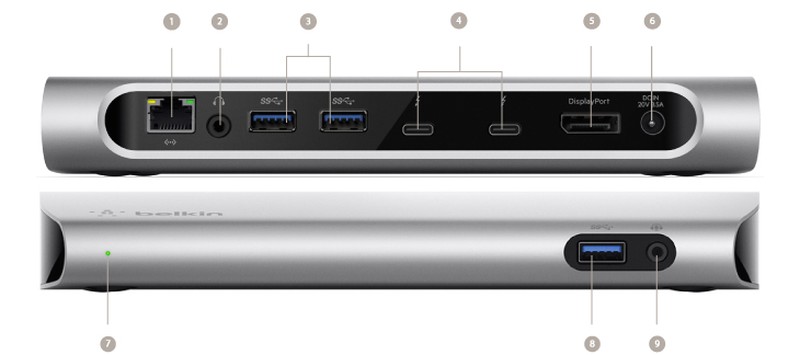 Belkin also introduced a few other USB-C and Thunderbolt products such as the USB-C to HDMI Adapter featuring up to 4K resolution at 60Hz and two Thunderbolt 3 cables, 0.5m and 2m, supporting up to 40 Gbps data transfer rates.