Benchmark Suggests Nvidia 4080 16GB is About 30% Faster than the 12GB Variant!
---
---
---
Mike Sanders / 12 months ago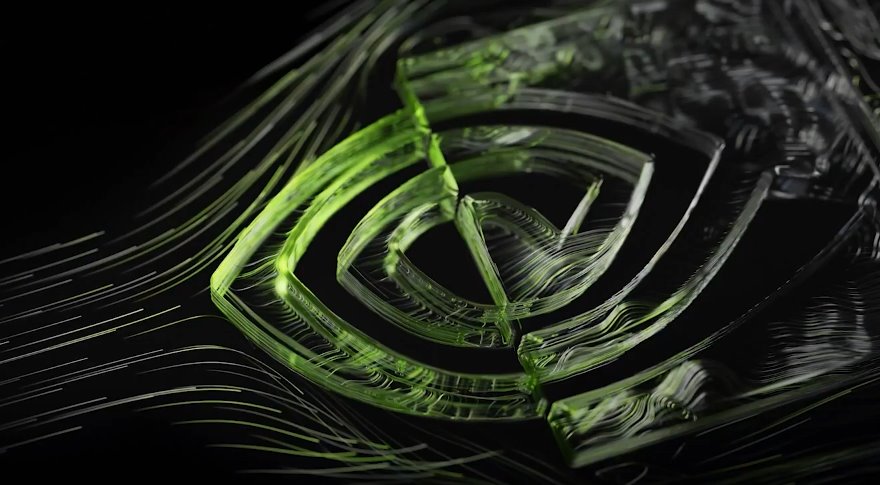 With the Nvidia 4090 release now officially out of the way, next on the agenda is the 4080 16GB and 12GB graphics cards which are set to release at some point later this month (or maybe November – Nvidia was somewhat vague on the subject). – Ever since the GPUs were revealed, however, it didn't take long for the community to notice that while the only apparent difference between these graphics cards (on the surface) was the quantity of VRAM, the specifications between them were very different indeed.
Put simply, it led many to conclude that the 4080 12GB was, essentially, a 4070 under a different name (which, by proxy, would see it command a higher price).
It did, however, raise the question as to how big a performance gap could we expect between the two models. Well, following a report via Videocardz, gaming benchmarks have leaked online suggesting that the 4080 16GB might outperform its 12GB (so-called counterpart) by as much as 30%!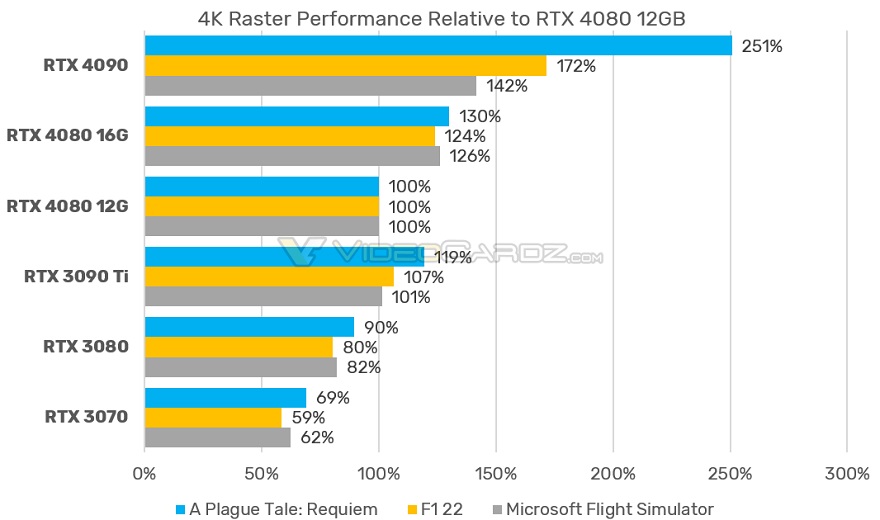 Nvidia 4080 VS Nvidia 4080! – VRAM is Not the Only Difference!
I would start by concerning that the leak is a little surprising given that we were not aware of any review samples currently being allocated to media partners. – As such, it might be more accurate to say that these are engineering versions rather than what we'll get in the final retail release.
With that being said, however, I think most will agree that while the 16GB was obviously going to offer better performance than the 12GB variant (thanks to its higher specifications), nobody likely anticipated that the performance gap would be, on average, around 25%-30%. – It does, however, perhaps best explain why the 16GB version is around $300 (MSRP-wise) more expensive.

What Do We Think?
Based on the benchmark figures, it would suggest that the 4080 12GB will perform something roughly on par with the 3090 which certainly isn't bad by any stretch. The bottom line though is that this leak only further cements the fact that the 4080 12GB is only a 4080 in name and bears no relevance to any prior XX80 releases.
The bottom line is the 16GB version is the true 4080 whereas the 12GB really is just an inaccurately branded 4070, or, at best, 4070 Ti. – Don't get me wrong though, presuming this is the SKU you're aiming for, these benchmarks would clearly indicate you're not going to be disappointed with the 12GB version. I can't help but feel though that even despite its $899 MSRP, people will always view this 12GB variant as the poor-mans 4080.
What do you think though? – Let us know in the comments!