BenQ Introduces ZOWIE XL2546 eSports Monitor with Dynamic Accuracy
---
---
---
Ron Perillo / 6 years ago
BenQ is introducing the new Zowie XL2546 eSPorts monitor, upgrading from the XL2540 which is an eSports staple. The new XL2546 also has the same increased smoothness demonstrated by the XL2540, but adds DyAcTM. DyAcTM stands for "Dynamic Accuracy", a feature which BenQ has been quite secretive about but promotes it as important to gaming.
So What Exactly is DyAcTM aka Dynamic Accuracy?
According to BenQ, Dynamic Accuracy helps with recoil and helps players see more clearly. It sounds so ambiguous and such marketing gobbledygook that it might not actually be worth anything at all. Although according to talkytalk.co.uk who reviewed BenQ DyAcTM monitors, it is actually a backlight strobing effect which inserts a black image every other frame. It works because the human eye perceive motion and anticipate movement. A frame left on the screen for its full length followed by a full frame straightaway, the eyes and the brain blur the image automatically. With a black frame inserted in between, the length of time the image displayed on screen is reduced, and the brain interprets this as a smoother sharper image. It is basically a brain trick that is why BenQ is ambigious about it's technicality in the press releases.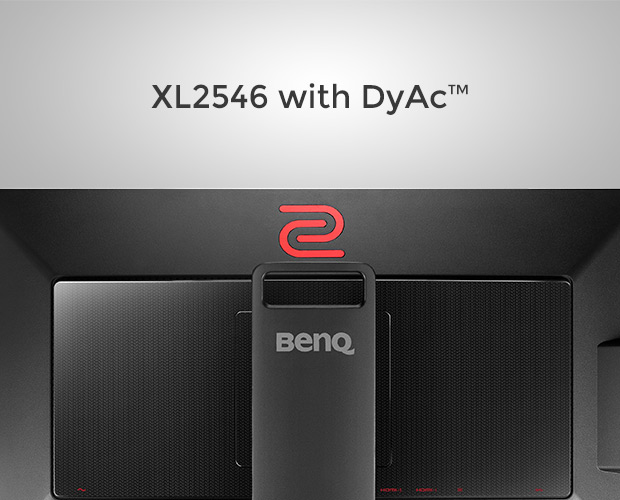 ZOWIE XL2546 Features
The XL2546 also benefits from a native 240Hz refresh rate. This makes it ideal with high-end graphics card that can fully take advantage and produce frame rates to match it. It has a 1920 x 1080 display via HDMI, DVI-D or DisplayPort with an LED backlit TN panel. TN panels have a limited viewing angle compared to IPS panels, but they are ideal for gaming due to minimal lag. The monitor can be raised up to 5.5 inches, and has a tilt angle of -5 degrees and up to +20 degrees.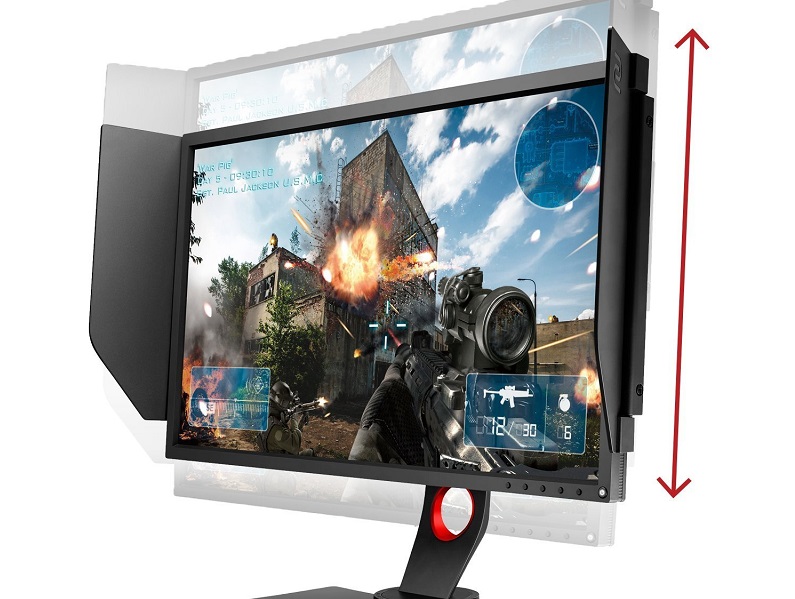 The ZOWIE XL 2546 with Dynamic Accuracy will make its tournament debut at DreamHack Atlanta 2017 as the official monitor.