BenQ Releases XR3501 Curved LCD Monitor for Racing Enthusiasts
---
---
---
Bohs Hansen / 8 years ago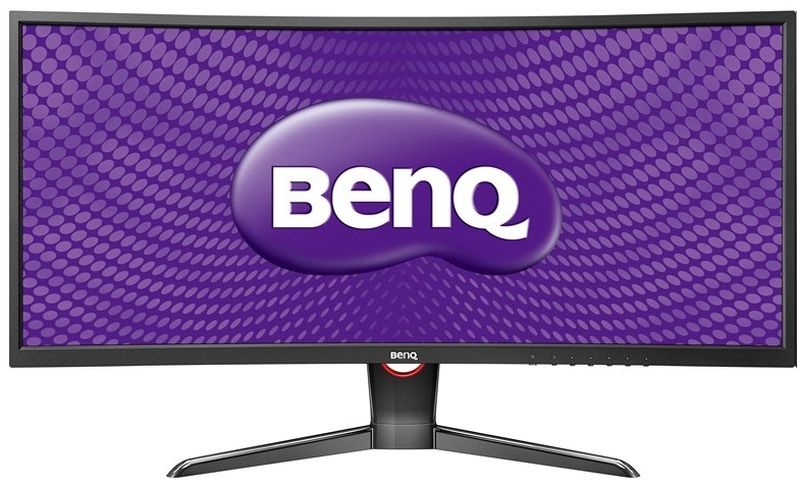 Racing simulation fans are some of the most dedicated you'll find, well that actually goes for most real-simulation genres, but this news is more for the racing fans. BenQ has launched their newest monitor and it's a large on. The curved XR3501 LCD monitor spans 35-inch, sporting a 2560×1080 extra wide resolution and a 144Hz refresh rate for the best and most immersive racing experience.
The BenQ XR3501 features a 2000R curvature, the most of any LCD monitor. That with the 21:9 aspect ratio puts you right into the drivers seat for an optimal racing experience that includes every tiny detail. The 144Hz refresh rate removes any kind of stutter that might take you out of the moment while you slide through the tight corners while the crowd cheers you on.
The XR3501's Color Vibrance feature allows you to easily adjust color and detail settings based on your personal preferences. Lighting changes can hide critical details such as opponent cars that seem to vanish in the darkness of a tunnel. BenQ's eQualizer helps boosting the brightness of darker regions of the screen without blowing out the well-lit areas, allowing you to see every detail without sacrificing image quality.

BenQ had to tease with three of these amazing looking monitors next to each other, as if one of them wouldn't already be cool to have. But then again, why settle for one when you can have three and enjoy a 7680-pixel wide image for the most immersive gaming experience. The XR3501curved LCD gaming monitor is expected to retail in the second quarter of 2015, but no word on pricing or further details yet.