Best-Buy Releases New Motorola Moto 360 Smartwatch Information Early
---
---
---
Chris Smith / 9 years ago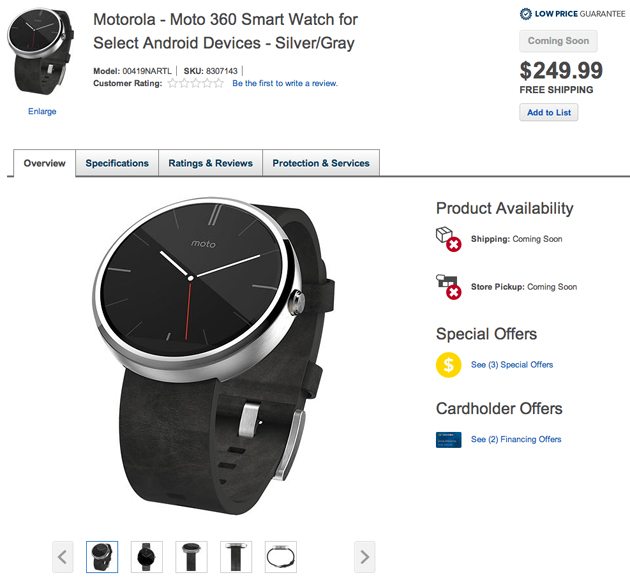 With the information originally set for public release on September the 4th, Motorolla's new Moto 360 smartwatch has already been listed on Best-Buy that has revealed the price and many of the specifications.
Set to have a circular 1.5-inch LCD supporting a 320 x 290 resolution, the Moto is also said to contain a heart rate sensor and a pedometer which will certainly suit an active user base.
There is no shipping date set for the product, but the price has been published at $249.99. Motorola reported back in June however, that pricing wasn't set in stone – so be sure to not hold your breath until the official release date to the public. Taking this price into comparison with its competitors however, it's a viable alternative to LG's G Watch or Samsung's Gear Live device.
Since writing this article, Best-Buy has seemingly taken down the product information and price – stating that the product is no longer available and out of stock. But unfortunately for them, the 'damage is already done'. Given the price point and information already released, we're now waiting with heightened anticipation for Motorola's launch in September.
Image courtesy of Engaget