Best FPS Gaming Mouse Buying Guide 2022
---
---
---
Peter Donnell / 4 months ago
NZXT Lift
The NZXT Lift is one of the first gaming mice from NZXT, and while it's not designed to be super expensive or complicated, it looks to be a strong competitor here. It features a PixArt 3389 optical sensor, which tracks at 16,000 DPI, so it's certainly going to be swift. With Omron switches rated for 20m clicks, built-in RGB customisation, and NZXT CAM support, it's got plenty to offer. However, one of the reasons I love it, is that it weighs just 67 grams, making it one of the most lightweight gaming mice you can buy!
Features
GAMING MOUSE: The NZXT Lift is an ambidextrous mouse that goes the distance. With RGB lighting and several chassis colours to choose from, Lift is built for a personalized gaming experience.
LIGHTWEIGHT DESIGN: The lightweight design enables fast and accurate movements for better in-game performance. This also leads to fewer instances of hand fatigue, providing comfort during long gaming sessions.
HIGH-SPEED TRACKING: High-end PixArt 3389 optical sensor adds high-speed tracking and accuracy with a 16k resolution for a competitive advantage.
MINIMAL DRAG: The paracord cable provides minimal drag and unrestricted mouse movement for smooth in-game performance.
For in-depth features and specifications, please visit the official product page here.
The NZXT Lift is a great-looking mouse, and it keeps things pretty standard and familiar too, so it doesn't take much time to adjust to.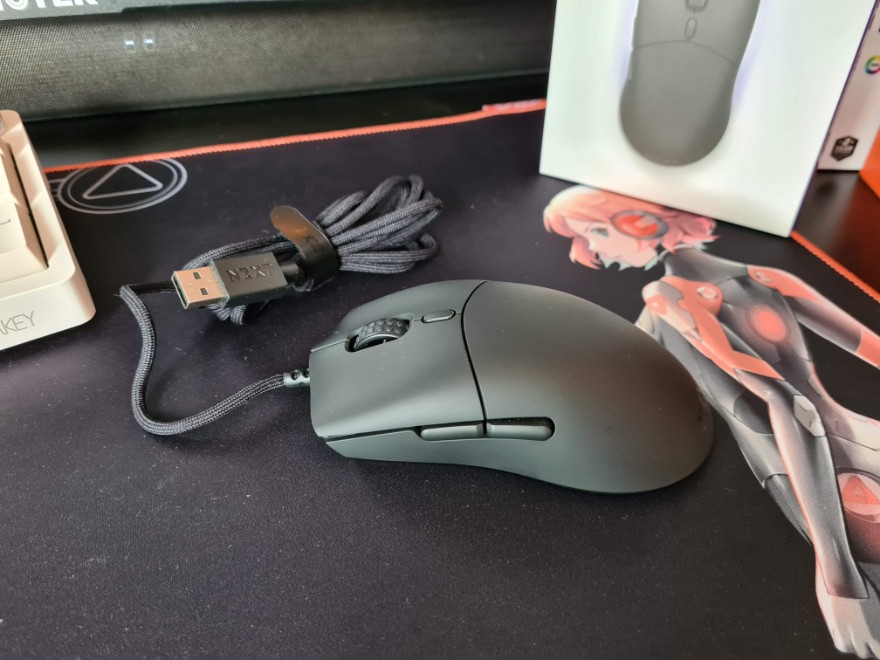 It has a classic IntelliMouse style to it with great ergonomics allowing for a comfortable grip for right-handed users. Of course, that means it only has left side buttons, but for me, that's just fine.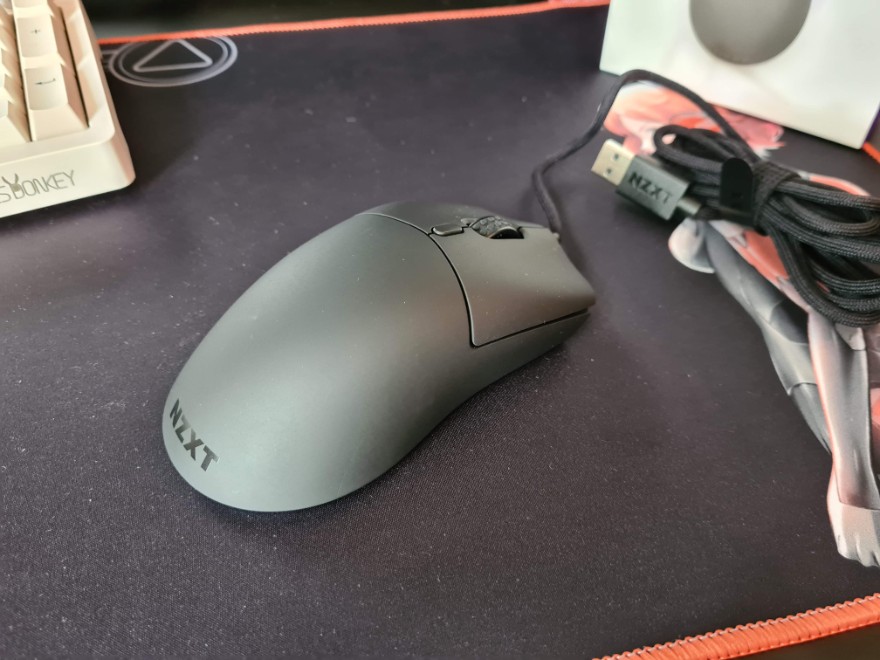 I have a paracord-sleeved cable too, helping keep the weight down. Plus, this softer cable feels very nice to touch, and tends not to tangle on snag on desk edges, keeping the mouse nice and easy to move around.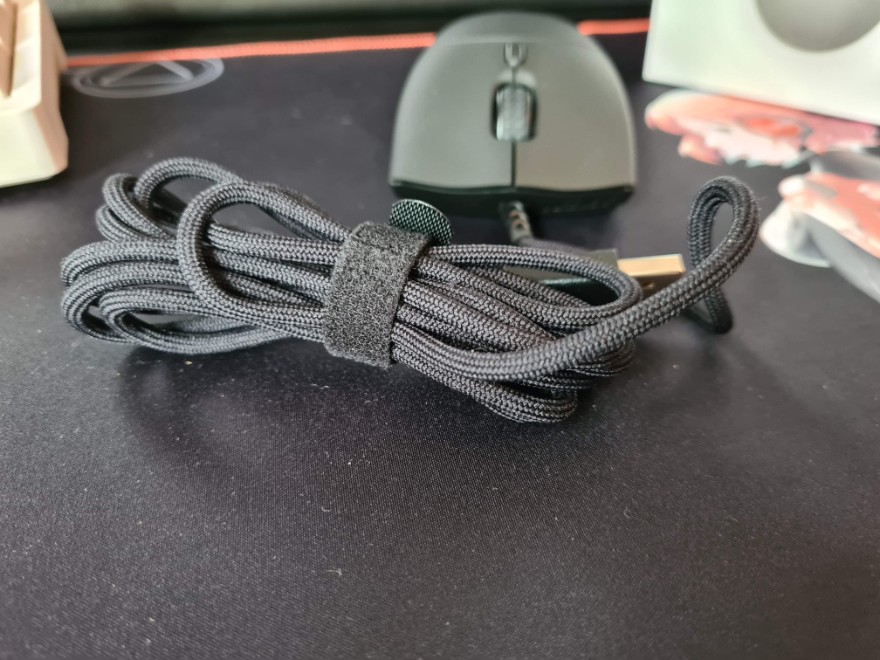 The profile is quite low on this mouse, it's not oversized, and its weight is kept nice and low too. This makes it great for fast action and twitchy shooter moments in games like Apex and Overwatch.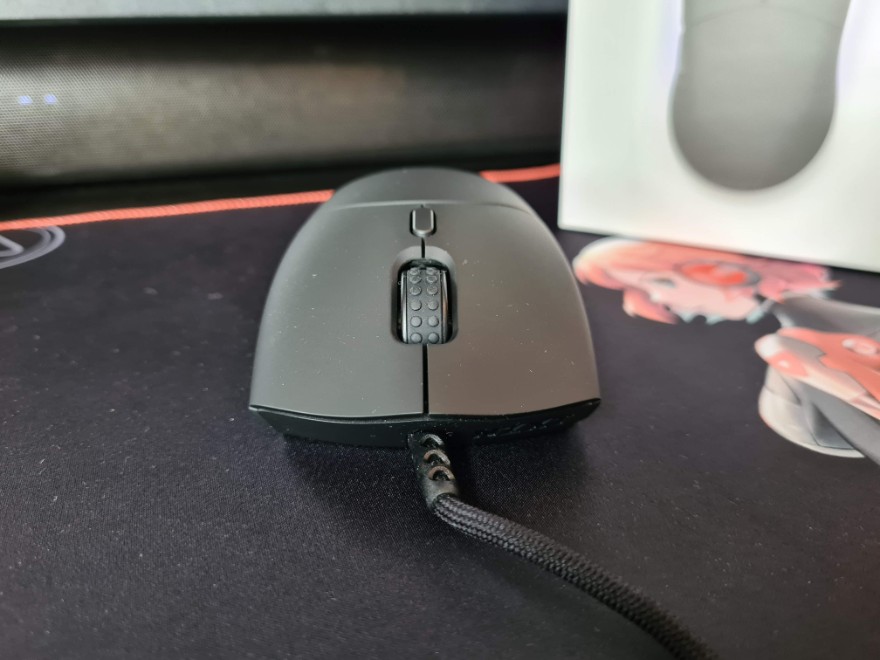 The slipmats are massive too, with PFTE feet covering quite a large percentage of the base, including a ring of it around the sensor. It's not needed either, the mouse is so light already, that it glides very effortlessly.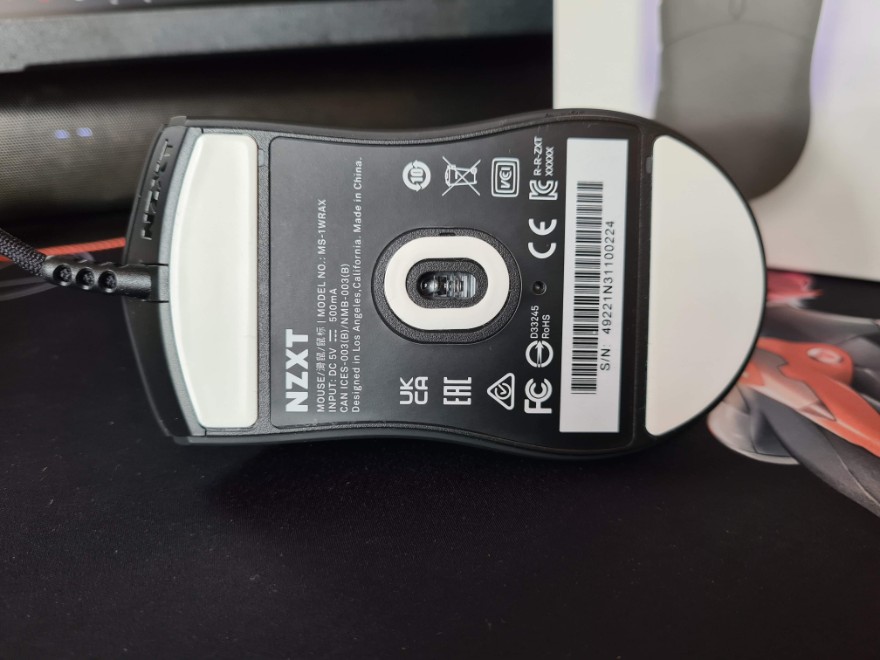 The side is good though, I can comfortably use a palm rest grip with it, but the long mouse buttons and curved sides mean that a hybrid or fingertip grip would work great too. Plus the left/right mouse buttons feel very tight and responsive with nice quality switches for high APM (actions per minute).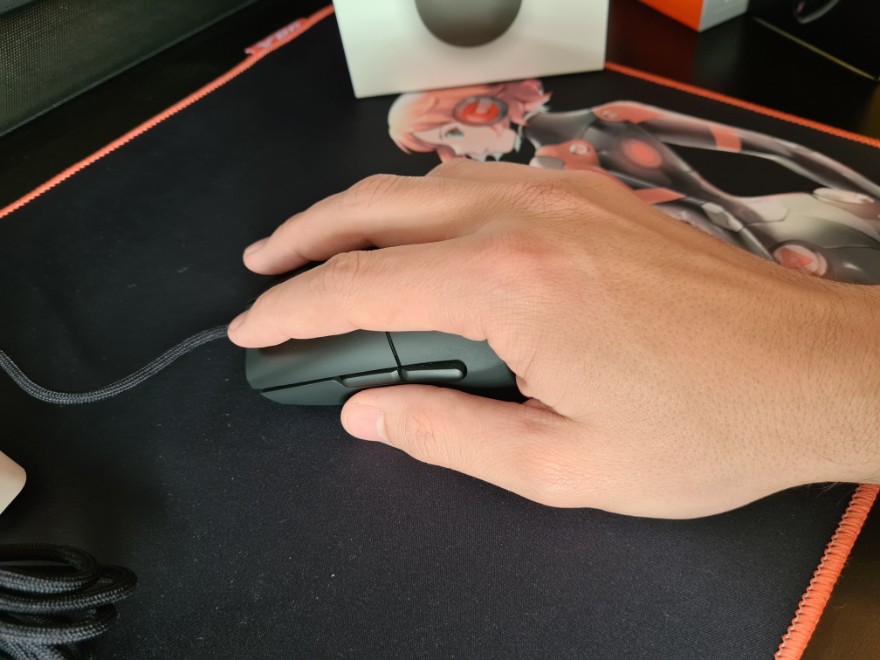 It's very well balanced too, with a light thumb and one-finger grip on the dividing line on the mouse it can be easily lifted and doesn't tip forwards or backwards.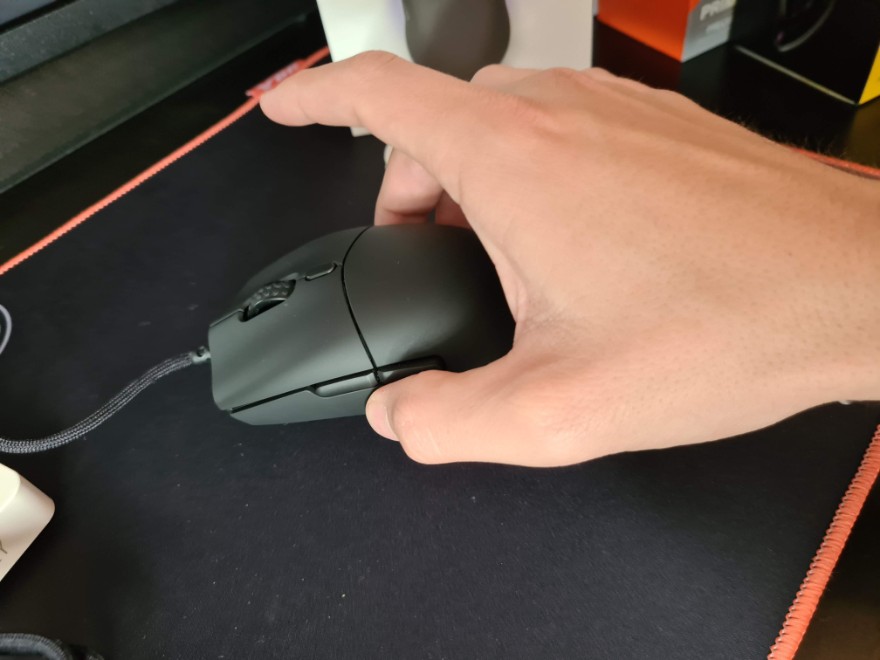 If you're using a low DPI lift-off tracking technique it's certainly well suited to it.