Best Games to Play While Sitting on the Loo with Nvidia Shield
---
---
---
Peter Donnell / 9 years ago
Introduction
---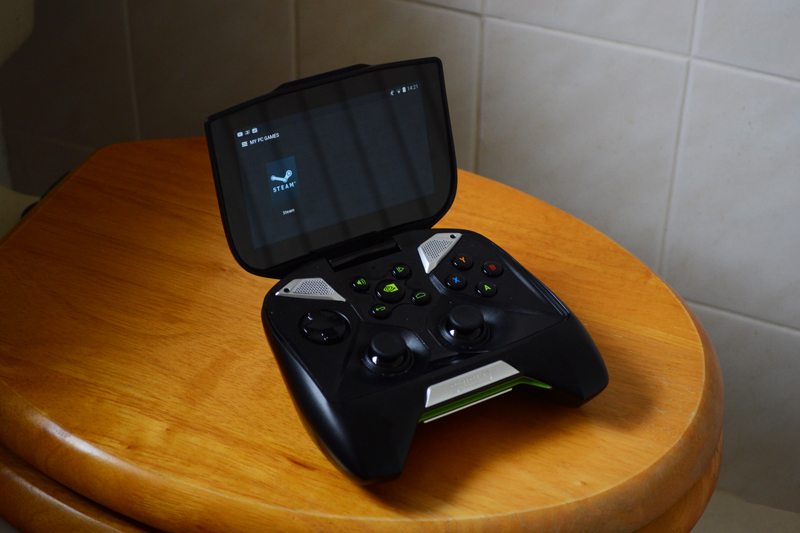 When it comes to gaming, we as consumers are not exactly short on options; we have games consoles, PC's, mobile devices, dedicated handheld games consoles and many other gadgets that allow us to enjoy one of modern societies favourite pastimes. Gaming on the big screen with our consoles or Steam's Big Picture mode, our gaming PC's when sat at our desk, handheld games consoles and mobile devices when we're out and about. However, let's not forget the one feature they don't really put on the box for our hand held systems, they're great for playing games while sat on the loo!
Gone are the days where we could all pronounce "disodium cocoamphodiacetate" from our endless reading of the back of a shampoo bottle, these day's we spend our time on the throne checking our emails, chatting on Facebook, reading the news and watching clips on YouTube. In fact, smart devices such as our phones are likely to blame for us all spending more time in the bathroom than we actually need to, so why not take things to the next level and find an even better entertainment device for the bathroom.
Mobile gaming is one thing, but we all know the kind of effect this has on our smartphones battery life and while Tablets offer benefits such as bigger screens, they're often not much more powerful than high-end smartphones, so there is little innovation in the quality of the games we play on these devices. The Nvidia Shield however does offer some unique tricks that are ideal for gaming around the house, with Game Stream you're able to let your PC do all the graphical hard work, allowing you to play games from your PC directly onto the Shield. That's right, high end PC gaming while sat on the toilet, welcome to the future.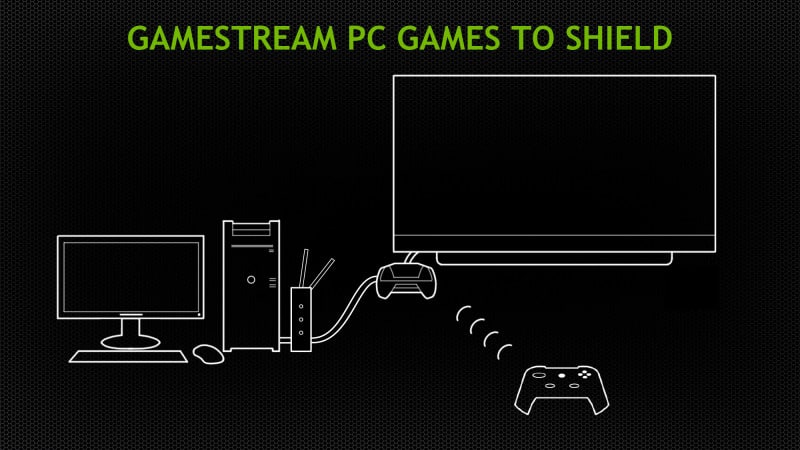 First lets explain Game Stream a little, because a few things need to be in place before you can take advantage of this awesome feature. First of all you're going to need a gaming PC equipped with a 6xx series Nvidia GPU (sorry AMD fans, but this simply will not work for you), The minimum GPU is the GTX 650 or the GTX 600M matched up with something like the i3-2100 3.1GHz or AMD Athlong II X4 620 or above for 720p Game Stream, those wanting to get up to 1080p @ 60FPS video stream quality will need a GTX 660 and an i5/FX 6-Core or above to handle the video rendering and streaming efficiently. Other general stuff you'll need is the latest GeForce Experience app on your PC as well as the latest GeForce drivers. You'll also need a minimum of a 801.11a/g router, but an 802.11n dual band is router is recommended.
"NVIDIA uses the H.264 encoder built into GeForce GTX 650 or higher GPUs along with special streaming software integrated into GeForce experience to stream games from the PC to SHIELD over Wi-Fi with ultra-low latency. Gamers use SHIELD as the controller and display for their favourite PC games as well as for Steam Big Picture."
Of course there are just a couple more things you're going to need to get all this to work, an Nvidia Shield and some games on your PC to stream to it. That plus all the stuff above may sound a lot, but in reality there is a good chance that most of you reading this own a half decent gaming PC, a half decent router and a stack of games already built up in your Steam library after a few years of hoarding games from sales. So let's get right into the good stuff and see what you could be playing while you're on sat on the throne.