Are These the Best Video Game Remakes Ever?
---
---
---
Peter Donnell / 6 years ago
Classic games are great, but just like so many movies that have been remade, although often not the better for it, gaming is no stranger to remakes of older titles either. Every now and then, we'll get a remake that is actually better than the original and while I must admit that a large part of this may be that the older versions were great, but haven't stood the test of time due to graphics or their original systems being hard to get hold of, and plenty of other issues beyond that.
Sure, we get a lot of "HD remakes" but for the sake of it, they're the exact same game in new clothes. What I'm looking for are retellings of the same game that were made from scratch, rather than given a fresh coat of textures. Here is what I think are some of the greatest remakes ever made.
Tomb Raider: Anniversary
---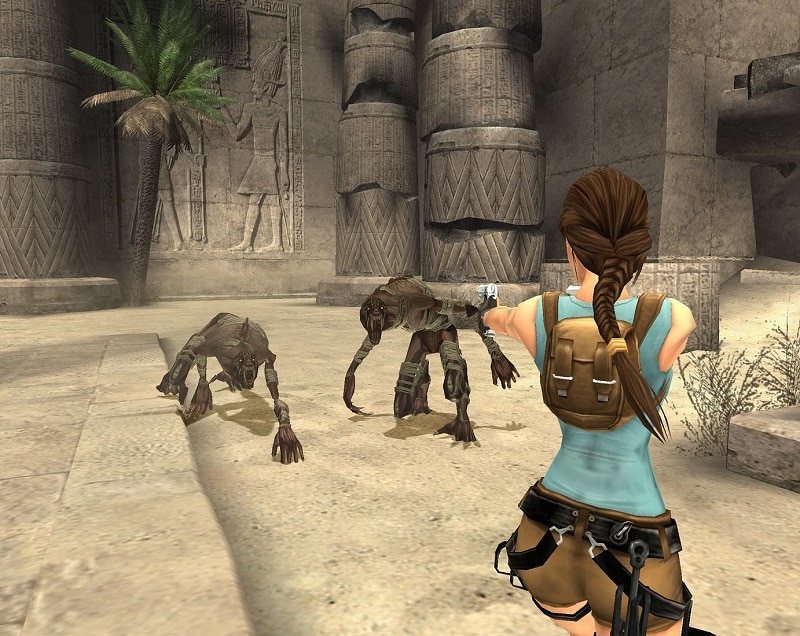 The original Tomb Raider was a smash hit when it launched in 1996. It helped propel Lara and the PlayStation 1 to epic heights, but these days, the wobbly mess of jaggy polygons is far from enjoyable to play through. Skip forward to recent years, however, and you'll find Tomb Raider: Anniversary. The general theme, exploration, and story are all pretty close to the original, with a few bells and whistles added to suit a modern system and audience. This is a fantastic way to get back to basics and see where the story began.
Ninja Gaiden Sigma
---
OK, time for some remak-ception here, as Sigma was a remake of Ninja Gaiden for Xbox, which was a remake of original Ninja Gaiden for the NES! Widely regarded as one of the hardest games ever, the most recent retelling is no walk in the park either, but with 60fps gameplay and some stunning 3D environments, Ninja Gaiden has never played or looks so good. This was and still is a testament to what the developers at Team Ninja are capable of.
Counter Strike: Source
---
For something that started life as a fan-made project, Counter Strike has continued to reinvent its self over the years. Source certainly stands out for many gamers, as it launched alongside the much-loved Half Life 2 and it was from this point onwards that CS became a staple of many people's PC gaming diet and continues to be now that we have CS:GO. Who knows, perhaps in another few years we'll have Half Life 3 and a brand new refresh of this frantic and fast-paced FPS.
Super Mario 64 DS
---
Mario is no stranger to remakes, the plucky little plumber can't go a year without something being spun out by Nintendo, be that a new game or a port of an older one. The one that stands out for me, however, is the DS release of the Nintendo 64 classic Super Mario 64. New playable characters, even more of those tricky to find stars to collect and even a new multiplay component breathed new life into this game, but at the same time left everything we still love about the original in place.
Final Fantasy
---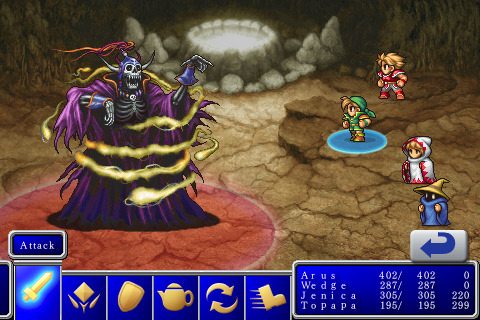 The original Final Fantasy was obviously a popular game, noticeably so since it spawned so many other games in the series since and there are many more on their way. When the game came to mobile devices (iOS and Android) it would have been fine with a simple emulated port, but the developers went above and beyond this time around. Fully redesigned graphics and a new soundtrack added a lot to this game, but with new areas to explore on top of everything you could find in the original, there's no doubt that this version is definitive. If you can get it on the PSP, it's even better, as you'll also find some slick CGI cutscenes added for good measure.
Resident Evil
---
The PlayStation 1 classic will forever be one of my all-time favorite games, but it was the Gamecube that really took this game to the next level. The graphics were boosted substantially, the atmosphere was greatly improved, new cutscenes help set the pace and to make it even more enjoyable, new modes, endings, and even new areas were added. When I want to replay the original story, I go straight to the Gamecube, as it is home to one of the best puzzle/horror games ever made.