Fallout 76 Canvas Bags Were Only Given To Influencers
---
---
---
Mike Sanders / 4 years ago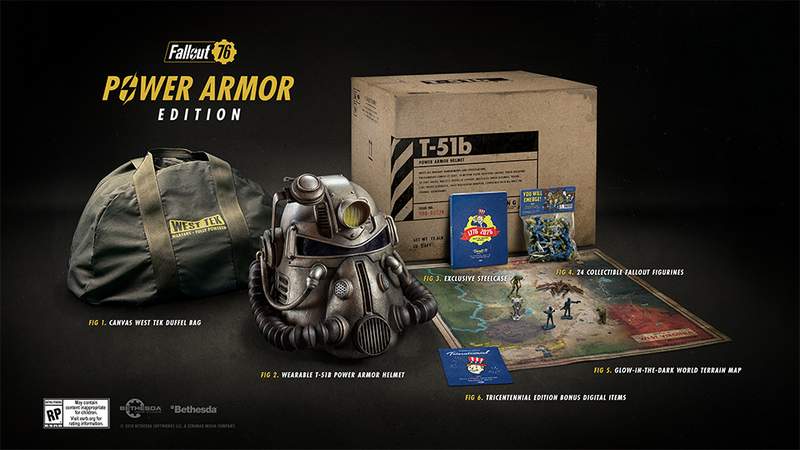 Fallout 76 Canvas Bags
You may recall how last week it was revealed that following the delivery of the Fallout 76 collectors edition, there was more than a little hoo-ha surrounding what fans actually got. Specifically, the bag. While fans were initially promised a canvas bag, upon arrival many found that this had actually been substituted for nylon. A much cheaper (and certainly less durable material).
Although Bethesda did issue an apology, it led many fans to accuse them of a huge bait and switch. Lest we forget, this cost $200.
Well, in a report via UberGizmo, it's been revealed that the canvas bags did indeed exist. It seems, however, that you didn't get one unless you were an 'influencer'.
Canvas Bags Take Me Home!
Personally, I absolutely detest the term 'influencer'. I can not, however, deny the impact that they can have on any game or product. For developers as well, they can be a very inexpensive source of promotion and advertising. Often, all you need to do is send them free stuff. It is, however, rather poor that it seems that initially, Bethesda was going to market the product as coming with a canvas bag and even went to the length of sending this particular one out for promotional purposes.
Bethesda Compensates!
As per our previous report on this, Bethesda has already issued an apology and given those affected in-game credit. This was, however, before the existence of these bags were confirmed. Now, Bethesda has an added PR issue to deal with. All in all, it's certainly been a rough launch for Fallout 76, hasn't it?…
What do you think? – Let us know in the comments!