Bethesda Reveals First In-Game Look at Starfield
---
---
---
Peter Donnell / 1 year ago

I've been playing Bethesda games since… well, for as long as I can remember, actually. I don't mean the other studios, of which there are many, but their core brand, so that means The Elder Scrolls and Fallout. They've been a two-trick pony ever since. However, now… there's a third addition to their range, Starfield. It looked like this game was going to release far off in the future, but actually, it's coming sooner than I expected. November 11th 2022 is the target window, and that honestly sounds pretty reasonable. Especially so, since we've heard this game has been in some form of development for a very long time.
Starfield
The games release date is even hidden in the E3 trailer, a nice touch. However, remember that the new Elder Scrolls Game won't be coming out until after Starfield, so it could 2, 3, even 4 years before we play that! …damn.
The trailer above is pretty decent and actually made me think of Mass Effect rather than Fallout or Elder Scrolls. It has a very different feel, and that's a good thing. The spacefaring RPG will no doubt be quite different to what we've seen so far though, as this is a very early showing, and I suspect Bethesda are sneakily holding their cards closer to their chest than they want us to think.
About the Game
Publisher: Bethesda Softworks
Developer: Bethesda Game Studios
Release Date: November 11, 2022
Platform: Xbox Series X | S, PC
Genre: Role Playing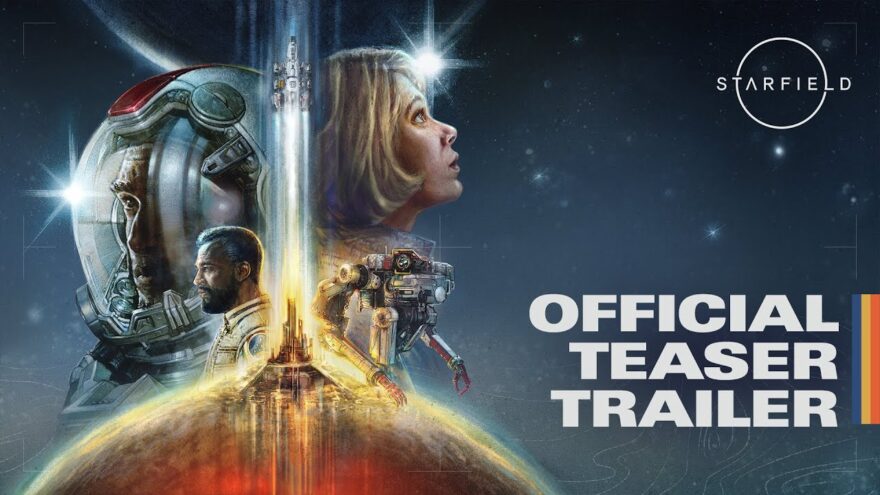 Starfield is the first new universe in 25 years from Bethesda Game Studios, the award-winning creators of The Elder Scrolls V: Skyrim and Fallout 4. In this next-generation role-playing game set amongst the stars, create any character you want and explore with unparalleled freedom as you embark on an epic journey to answer humanity's greatest mystery.
Release Date
The game launches November 11th 2022 and is exclusive to Xbox and PC. It'll be available to play day one for Games Pass too, which is fantastic. Well, not if you're a PlayStation gamer, but hey, that's business I guess.