Bethesda Says Consoles Can't Support Its "Vision" for Quake Champions
---
---
---
Cernescu Andrei / 7 years ago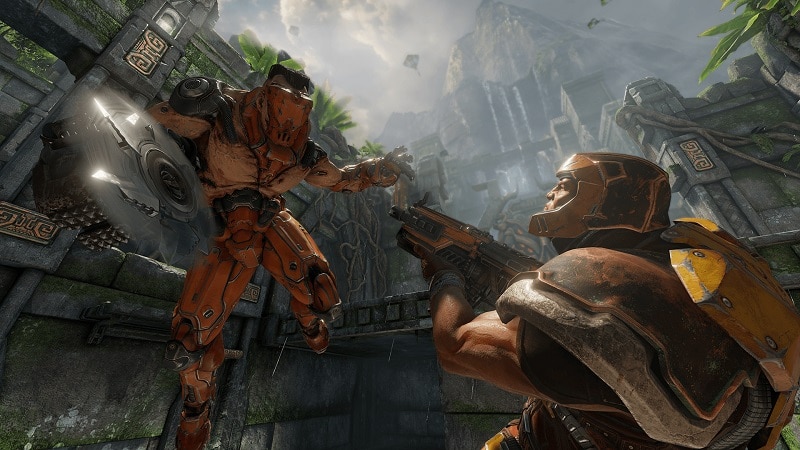 Upcoming first-person shooter game Quake Champions is being developed by id Software and published by Bethesda Softworks as part of the renowned Quake series of multiplayer shooters. What makes this game really special is that it aims to revive the famed Quake franchise that has been dormant for more than a decade, even more so since the game will only come out on the PC platform. According to Bethesda, there's a good reason for this too, because it looks like current-gen consoles are not able to support the developers' "vision" for this particular title, and we're obviously talking about FPS caps here. This means that Quake Champions is going to be a "full-stop PC product," at least according to Bethesda's PR vice president, Pete Hines.
"You know, Quake Champions, maybe anybody else would've been like, 'No, you have to do it, and it's got to work on every platform.' We were like, 'No, it's a PC-only thing. It's this kind of game. It's got to have this kind of performance, and it's going to be on PC full stop.' We feel very comfortable in making those calls. I guess theoretically there's a chance [it could come to consoles]. Who knows what future consoles look like? But this is full stop a PC product: 120Hz, unlocked frame rate. That's the experience we want folks to have."
Obviously, there has been some talk about upgraded consoles such as Sony's PlayStation Neo and Microsoft's Project Scorpio, but it's definitely too early to tell if the game will eventually arrive on these platforms. It all depends on how powerful they will be, and the game's own success will definitely play a key role in its porting decision as well. What we do know for sure is that Quake Champions will be released for Microsoft Windows, but there's no official release date available at the time of writing.