Beyerdynamic Unveils The Custom Game Headset
---
---
---
John Williamson / 4 years ago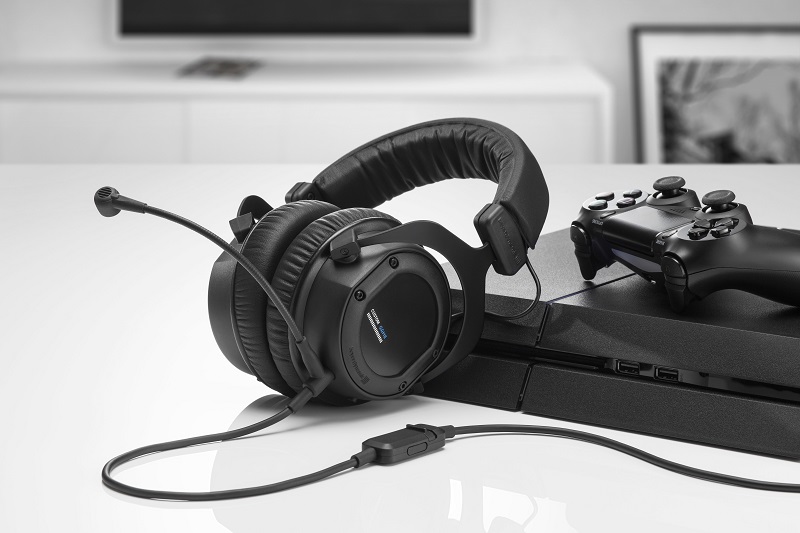 Beyerdynamic is one of the most respected brands when it comes to premium audio solutions and consistently produces top-tier hardware at competitive prices. Recently, the company announced the Custom Game headset which can be deployed for consoles and PC usage. Instead of relying on a mod mic and dedicated pair of headphones, the Custom Game headset combines both elements in a convenient package without impacting on audio fidelity. Here we can see more details about the headset's features:
Professional-quality microphone for chatting and phoning
The speech function also benefits from the know-how and decades of experience of the audio specialist from Heilbronn, Germany. A high-quality gooseneck microphone fitted to the detachable connection cable can be adjusted precisely to the gamer's mouth. The position allows the microphone capsule to be held reliably in place even if sparks fly in the heat of battle.
A pop shield suppresses distracting noises that can occur because of the short speaking distance to the microphone. The integrated remote control in the cable switches the microphone on or off, adjusts the volume and allows calls to be answered and declined when using a smartphone as well as control of media playback.
Indestructible and comfortable despite hours of gaming
A headset for hard-core gaming days has to be able to withstand quite a lot. That's why Beyerdynamic uses robust materials. From the abrasion-resistant cable to flexible fork joints through to adjustable sprung steel headband, all components are constructed with durability in mind. Added to this is the quality workmanship "Made in Germany". Replacement parts such as ear pads or headbands are still available years following the initial purchase and ensure that the headset can survive any number of levels.
Like all Custom models, the headset fits very comfortably and yet securely. The pads do not exert pressure and adapt perfectly to the shape of the head. Skin-friendly velour ensures excellent wearing comfort over many hours. Even lengthy gaming sessions thus pass without the infamous "hot ears".
Variable design for an individual look
The Custom Game has inherited one more feature from its colleagues, and that's the variable look. Whether ear pads, headband, cover rings or side design cover – virtually every detail is interchangeable and available in different colours. Four cover motifs are included as bundled accessories, while Beyerdynamic offers additional design variants on its website. Gamers can therefore give the headset an unmistakeable look and lend free expression to their individual gamer personality.
Yet it's not just visually that Custom Game can be adapted to suit personal preference. The manufacturer also offers different cables as accessories. The gooseneck variant supplied can thus be replaced if so desired, transforming the gaming model into a classic headset with smartphone remote or a DJ headset with coiled cable by simply swapping the cables.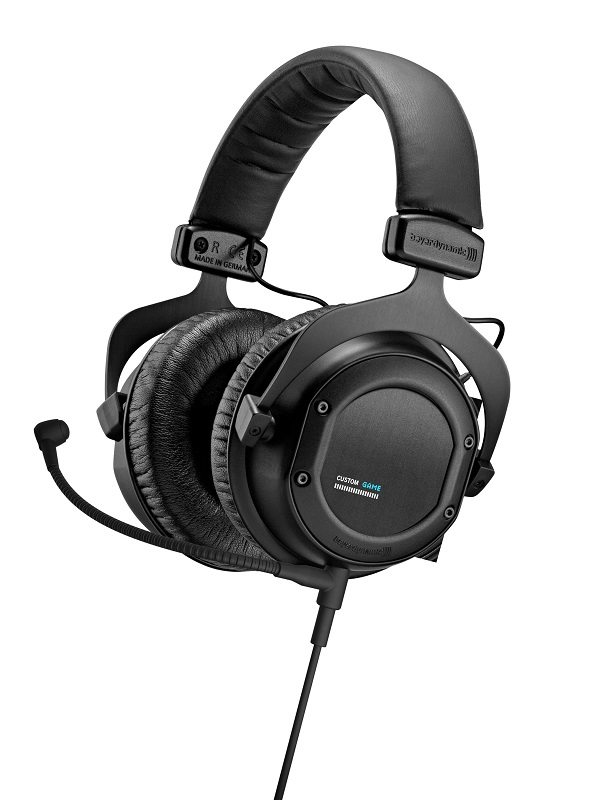 The headset will be displayed during CES 2017 and released shortly after. According to the official press release, the device will cost 199 Euros which is a pretty decent price for an audiophile-grade headset.