Bioshock Remastered PC Patch Being Prepared
---
---
---
John Williamson / 5 years ago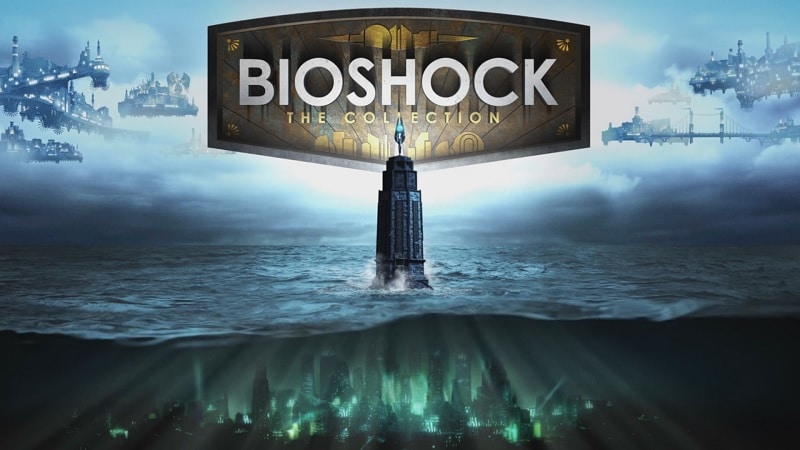 The original Bioshock game is one of the most engrossing and immersive first-person-shooters I've experienced. Rapture's dark yet somehow appealing world doesn't lose any of its charm during repeat playthroughs. This is probably the reason why I've completed the game over 7 times and always feel the inclination to revisit Rapture. While the game is an absolute masterpiece, the PC version can only be described as basic and the same applies for Bioshock 2. Recently, a Bioshock Remastered Collection was launched for full price on consoles but users who owned the original games on Steam received an upgrade for free. This is becoming quite commonplace and it seems publishers are aware that the upgraded versions aren't overly different to the original PC releases. Whatever the case, it's exciting to see a Bioshock remaster although the reception thus far has been mixed.
I briefly tested the game on a 3440×1440 monitor and encountered numerous problems. For example, selecting the monitor's native resolution, then enabling AA would suddenly transform the resolution to 1280×720. Not only that, the native resolution disappeared and I had to choose between applying AA or using the 3440×1440 render. Thankfully, the developer has acknowledged the problems and preparing a new patch to address many of the concerns. In a Steam announcement, the latest patch was detailed and the notice reads:
"Since the launch of BioShock and BioShock 2 Remastered, some players have been reporting stability issues, while others have asked for additional feature support. We hear you and we're happy to report we're addressing this feedback soon. Whether it's your first time in Rapture, or you're revisiting it again, we want your experience with the BioShock remasters to be as enjoyable as possible.

We're looking to address:
General Mouse Fixes, including better Mouse Smoothing, Sensitivity and Acceleration Options in BioShock;

Additional Speaker Mode Options in Audio Settings in BioShock;

Improved FoV Slider Options in BioShock, BioShock 2 and Minerva's Den;

Support for 21:9 display ratios in BioShock, BioShock 2 and Minerva's Den;

General stability improvement to reduce instances of game crashes."
Thankfully, 21:9 support is being worked on and it's a relief for those who invested in an ultrawide monitor. However, I would like to see the options menu improved further with different forms of AA.