Biostar Risks Criticism After Unveiling iMiner A588X8D2 Pre-Built Mining System
---
---
---
Mike Sanders / 2 years ago

Getting a graphics card continues to remain an exceptionally difficult and (generally) expensive task. – While there are, of course, many factors that have led to this situation, it's hard to deny that the growth in cryptocurrency mining has undoubtedly played a significant role. – In something that may represent a horrifically poor reading of the metaphorical room, however, Biostar has just announced the launch of its iMiner A588X8D2 pre-built mining system.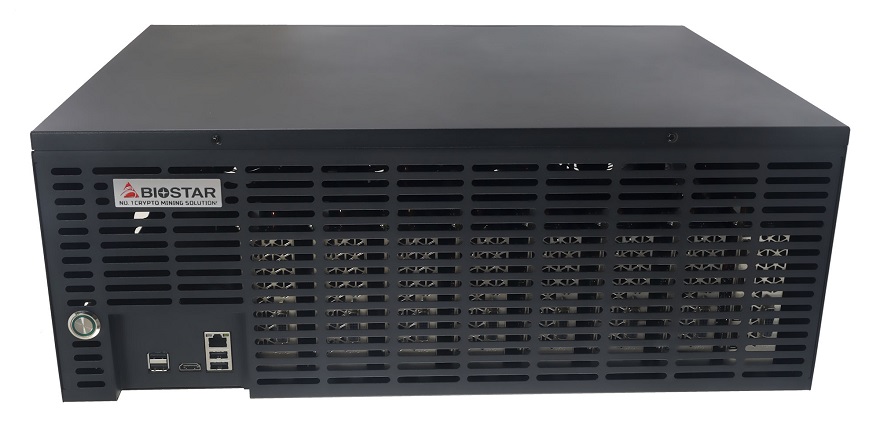 Biostar iMiner A588X8D2
Having seen the announcement pop up in my daily slew of press releases, I must admit that this one definitely caught my attention. – Not because this is a ready to go 'plug-in and mine' pre-built system, but mostly for the fact that it features 8 (yes, eight!) AMD Radeon RX 580 graphics cards.
Admittedly, it wouldn't be much of a pre-built Ethereum mining machine if it didn't feature some graphics cards, but more than anything, Biostar officially announcing this will undoubtedly raise more than a little chagrin among certain frustrated members of the PC hardware community. – There is, however, as incredibly difficult as some of you may find this to believe, an argument to be made in their defence.
"Designed and pre-assembled by BIOSTAR, the new iMiner A588X8D2 system brings plug and play mining capability to the next level. Packed with blockchain-grade high-end hardware, the iMiner A588X8D2 comes with 8 AMD RX580 graphic cards that dish out an ETH hash rate of 232 MH/s (±5%). Powered by Intel's G4900 processor and an 8Gb DDR4 ram, the system can run Windows, Linux, or HiveOS.

The iMiner A588X8D2 system supports most major cryptocurrencies, such as ETH, ETC, RVN, ERG, Etc, further opening up a viable path for even inexperienced users to start a crypto mining operation without all the hassles of sorting out and assembling the hardware." – Biostar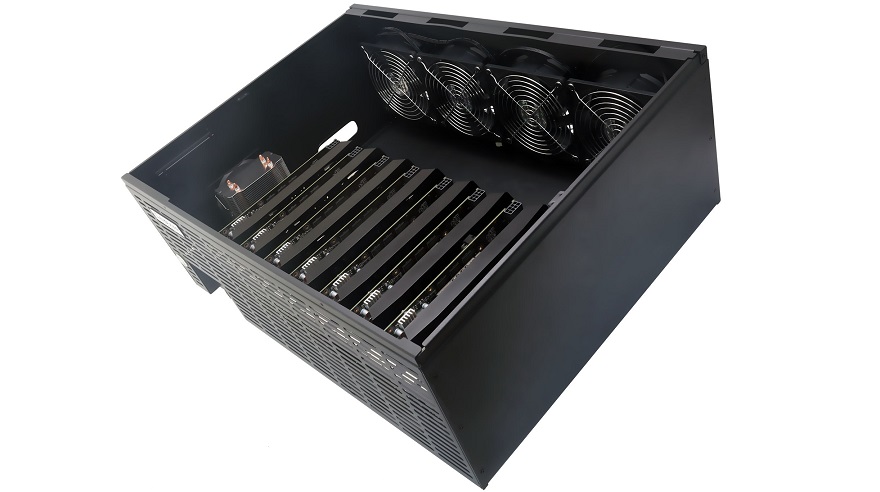 At Least They're Open About It!
With the growing trend in cryptocurrency mining over the last 5 years, I sometimes think that people are unaware of the fact that a lot of major manufacturers are all attempting, in one form or another, to get in on the action here. A key example of this is EVGA. Although not my intention to single them out (because they all pretty much do this), it's been well documented that they've been selling GPUs direct to the mining market for some time now.
The difference between them (GPU manufacturers in general) and Biostar, however, is that at least Biostar is exceptionally open about it. They have never even mildly attempted to hide it. They have a wide range of mining-specific products and treat them exactly the same as they would a product designed for general consumers.- That being said, if you take an impartial look at the overall graphics card market situation, it's honestly hard to say which policy is probably best. I appreciate Biostar's honesty but doubt it does their general consumers' perception any favours, and especially not with products such as this!
If you do, however, want to learn more, you can check out Biostar's website via the link here!
What do you think? – Let us know in the comments!