BIOSTAR Launches M200 M.2 SATA3 SSD
---
---
---
Bohs Hansen / 6 years ago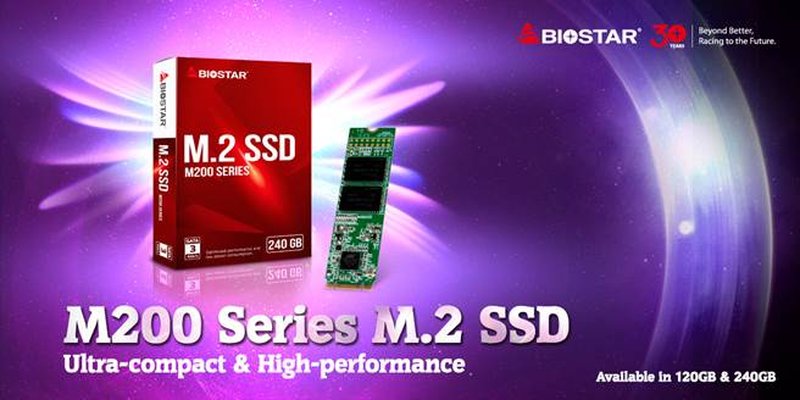 Biostar entered the storage market last year with their G300 2.5-inch solid state drive and now the company is back with an M.2 drive. Before you get your hopes up in regards to another high-speed NVMe drive, the new Biostar M200 series is only SATA3/AHCI-based. That doesn't mean that it can't be a great drive and there are still a lot of systems out there that don't even support NVMe drives.
The M200 series comes in two capacity options, 120GB and 240GB. That isn't a lot, but it most likely will be sufficient for the usage scenarios this drive is intended for. Biostar created the M200 series for space constrained systems such as notebooks, SFF PCs and HTPCs. The M.2 2280 form factor makes it highly compatible with those type of systems and the module drive eliminates the need to run wires to your storage drive. That is especially useful for HTPC and SFF systems that already have little space to deal with. Fewer cables inside the system allow for a better airflow and thereby a cooler running and more silent system.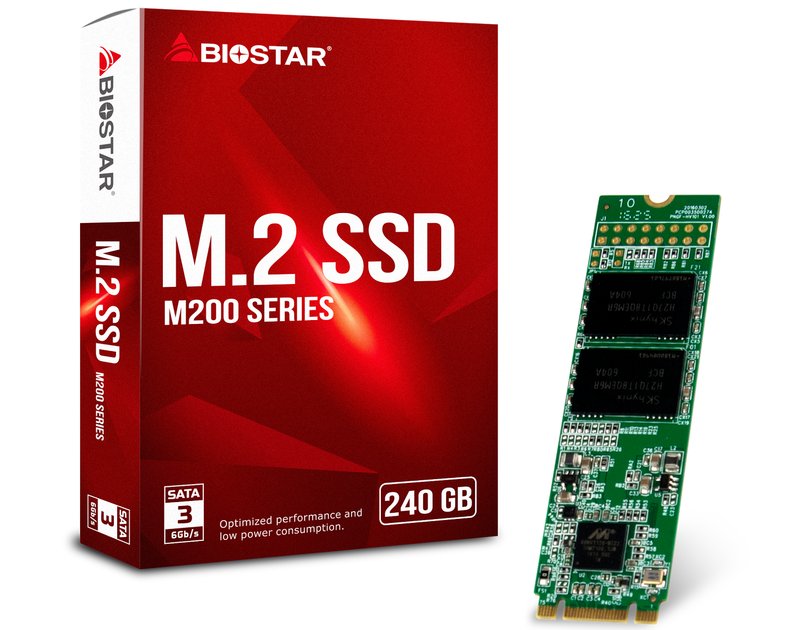 The two Biostar M200 drive models have nearly similar speed ratings. They can both read with up to 530MB/s and the 240GB model can write with up to 410MB/s. The write speeds on the 120GB model are a little lower with a rating of 380MB/s. The drives are powered by a Marvell 88NV1120 SATA controller which features Marvell's 3rd-genaration LDPC technology for reliability enhancement. The NAND type hasn't been specified, but we can see that it's SK Hynix-made and most likely TLC.
The new Biostar M200 120GB (M200-120GB) comes with an MSRP of $ 54.00 USD while the larger M200 240GB (M200-240GB) has an MSRP of 90.00 USD.