BioWare Reveals Anthem Plot Details
---
---
---
Ashley Allen / 4 years ago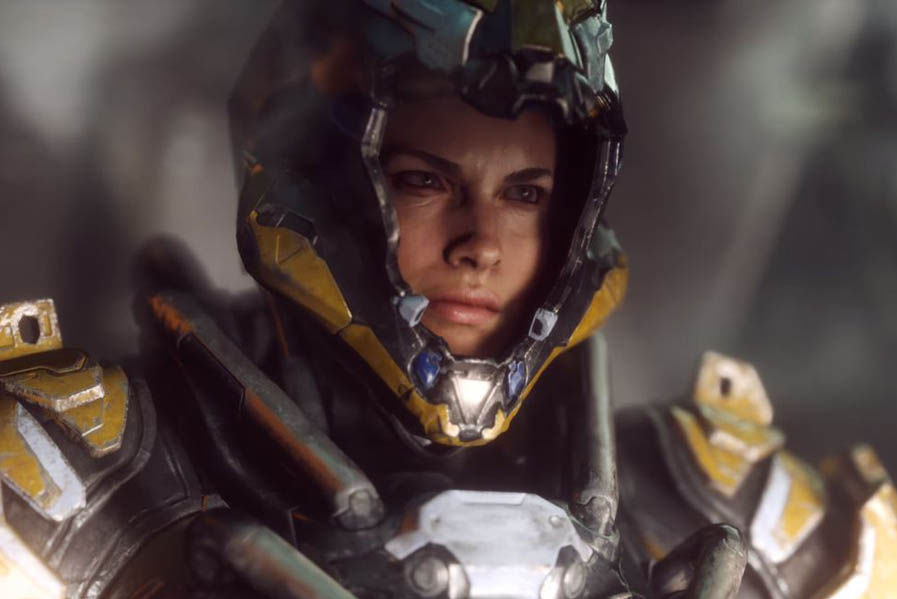 At this year's E3, BioWare unveiled its latest IP, Anthem (aka the game Mass Effect: Andromeda should have been). A short teaser from Anthem wowed the expo's attendees:
Now, we know a bit more about Anthem's plot, courtesy of BioWare general manager Aaryn Flynn. According to Flynn, speaking to CBC Radio, Anthem differs from Mass Effect in some key ways.
Anthem is "Science-Fantasy"
While Anthem may be the Mass Effect game we never got, the game eschews the sci-fi trappings of BioWare's established space franchise. Instead, Flynn likens Anthem to Star Wars, describing the new game's genre as "science-fantasy". He also revealed Anthem's basic plot. Flynn said:
"The story is that you are part of humanity, and you're a member of a group called the "Freelancers", who are out there to protect and save humanity on an alien planet far away.

It's in a genre we call "science-fantasy", it's very much like Star Wars, very much like the Marvel universe where you see a lot of amazing things happening but we don't worry too much about why they're happening or how they're happening, the science of it.

Mass Effect is more of a real hardcore science-fiction IP, this one is much more about just having fun in a game world that is lush and exotic and really sucks you in."
Still a BioWare Action RPG
Though the game is tonally divergent from Mass Effect, it remains mechanically similar. Flynn reveals that Anthem is a role-playing game with shooting mechanics. That's BioWare's bread and butter. However, players will be able to play co-op, too, Flynn says. Whether that co-op is available in campaign or multiplayer, though, remains to be seen. Flynn explained:
"There are shooting mechanics in it, it's an action game, it's a roleplaying game, it's got a lot of those elements to it that let you just become a character and participate in this. It's co-operative, so it's our first game in a long time that you're going to play with your friends, natively, all through the whole experience. And that makes it a lot more fun nowadays, there are a lot of players out there who really want to play with their friends, so we'll hopefully give them that."
Reasons to be Cautious
We hope Anthem corrects the mistakes of Mass Effect: Andromeda. However, the game is an open-world shooter, built in Frostbite. As we have documented, that didn't work out too well for Andromeda. One positive, though: the game is penned by Drew Karpyshyn, writer of the first two games in the Mass Effect trilogy. Karpyshyn's absence from Andromeda was certainly felt.
Release and Availability
Anthem is out in Autumn 2018 for PC, Xbox One, and PS4.