The Bitcoin Bundle: Pay What You Want
---
---
---
Peter Donnell / 10 years ago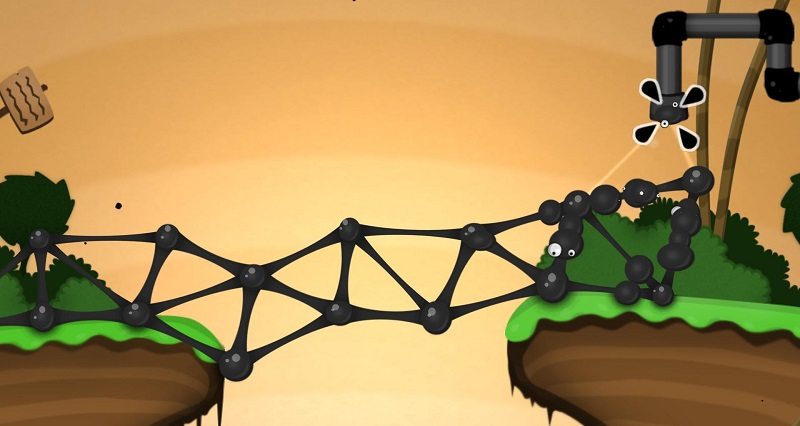 Pay What You Want in Bitcoins for hit indie games Eufloria HD, World of Goo, And Yet It Moves, and Spirits.
The Bitcoin Bundle is now live, allowing Bitcoin users to pay whatever they want for four multiple award nominated Indie Games and contribute to the EFF. Unlike other bundles, this is entirely based around Bitcoin, the much talked about on-line currency . Not only do users buy with Bitcoins, but the developers are paid in Bitcoins.
Support has come from 2D Boy (World of Goo), Omni Systems (Eufloria), Spaces of Play (Spirits), and Broken Rules (And Yet It Moves). The developers all wished to show support for the nascent currency, seeing it as a way for players and creators to become a step closer together.
Bitcoin uses peer-to-peer technology to operate as a currency with no central authority. It can be used to pay anyone, anywhere in the world, almost instantly, anonymously, and without paying bank or other significant charges.
"We created this bundle to be special – it's exclusively handled in Bitcoin. We didn't just want to have it as a payment option, we wanted to promote the currency itself", said Alex Amsel, director of The Bitcoin Bundle.

Marek Plichta, from contributor Spaces of Play, says more creative businesses should be paying attention to Bitcoin. "Digital distribution removed the need for publishers as the middleman between customers and game developers. Bitcoin might be able to do the same thing for all kinds of creative businesses and help them thrive."
The Bitcoin Bundle is available for 2 weeks, from now, Thursday 16th May, until 30th May 2013. The games are DRM free, available for PC, Mac and Linux, and are on Steam where available. 10% of all proceeds will be gifted to the Electronic Frontier Foundation.
Bitcoins may be purchased from various companies, including Blockchain.info (International; not UK), Coinbase (US), BitInstant (US), and BitBargain (UK). The Bitcoin Bundle uses industry leading technology from Coinbase to handle Bitcoin transactions.