Bitcoin Offers Accepted By A Vegas Developer Selling His $7.85 Million Mansion
---
---
---
Gabriel Roşu / 10 years ago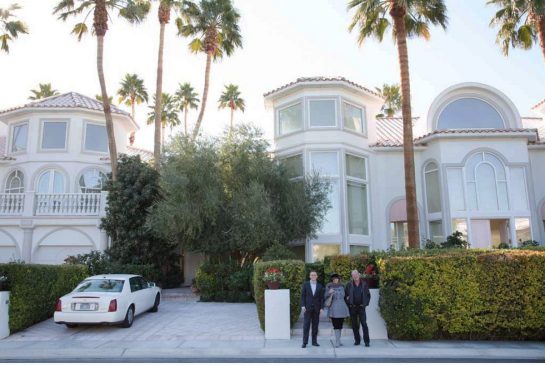 A developer and casino owner based in Los Vegas is reportedly attempting to sell his 25,000 feet mansion at a $7.85 million and is willing to accept Bitcoin currency as well. The idea apparently comes from his two sons who currently are digital "miners" and deal with the aforementioned currency.
"The advantage is that we're expanding our market and adding some notoriety," said Jack Sommer, the developer and casino owner. However, Julian Tosh, a consultant and owner of the marketplace website bitcoinsinvegas.com stated in the "Las Vegas Review-Journal" that using the currency can streamline international business deals: "There are a bunch of people who have bitcoins, and they're dying for a place to spend it".
Craig Tann, Sommer's sales agent, said that Sommer's mansion would be the first home in southern Nevada tp be marketed formally around bitcoins. But there are also other businesses which accept the currency. For example, a California Lamborhini dealership sold a $103,000 Tesla for 91.4 bitcoins. Also, a Canadian citizen listed his Alberta home for an estimated 480 bitcoins ($405,000 in US dollars).
But there is also a downside to all of this. As Tosh points out, one bitcoin was valued at $10 in January and rose up to over $1,000 in the October-November timeline. However, Friday it was valued at $870, but Bank of America Merrill Lynch speculates the bitcoint to rise again to $1,300, therefore a transaction in bitcoins is very risky. You can win big or you can lose heavily.
Thank you TheStar for providing us with this information
Image courtesy of TheStar