Bitcoin Plunges Just Days After Hitting Record Value
---
---
---
Mike Sanders / 1 year ago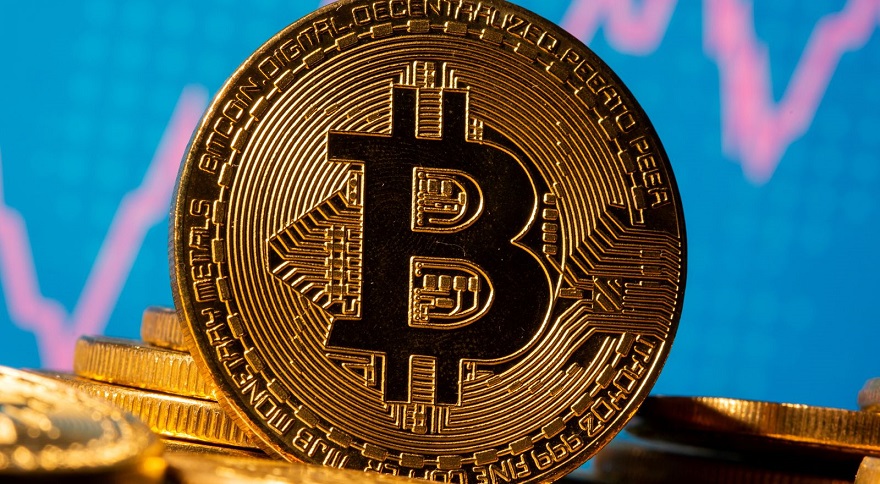 Late last week, Bitcoin hit a brand new record price of just under $65,000. Although this was certainly impressive given that at one point just a couple of years ago you could pick a 'coin' up for around $4,000, there didn't seem to be much indication that the predicted direction (for the time being) was anywhere but in the vertical direction.
Following new figures published on Coindesk, however, since hitting this high, Bitcoin has started to plunge quite significantly leading many to worry as to whether the bubble has finally burst.
Bitcoin Plunges
Currently wobbling at around the $55,000 area, the Cryptocurrency has lost over 10% in value in just the last 24-hours and currently many are more than a little concerned that Bitcoin may have finally hit its new peak with a plunge now on the horizon.
What has happened here though? Well, although I do not profess to be an expert (and I'm not sure anyone is really), my best guess is that after nearly hitting the $65,000 mark, many investors decided the time was right to sell up and soak up the profits. As can often be the case, however, when enough Bitcoin gets sold, the price drops, and when the price drops, this can often lead many investors (in a panic) to start attempting to off-load.
What Do We Think?
One of Bitcoin's biggest problems is that nobody seems to be entirely certain exactly how much Cryptocurrency should be worth. While there is clearly a lot of excitement and enthusiasm over it, and particularly so given how much it has increased in value over just the last 12-months, while I'm not saying that this is it, I'm still convinced that a significant drop (possibly greater than this) will happen.
By its very nature, Cryptocurrency is certainly still more than a little volatile in terms of investments. However, with the current situation, it's hard to know whether it's best to buy, sell, or just see if waiting this 'dip' out to see what happens is the best course of action.
What do you think? – Let us know in the comments!