BitFenix Aurora Mid-Tower Chassis Review
---
---
---
Peter Donnell / 6 years ago
A Closer Look – Exterior
---
The first thing you'll notice about this chassis is the full left side is just one big sheet of heavily tinted tempered glass. It gives it a fairly mysterious appeal, as it's quite hard to see inside, but it looks clean and we're certain it'll look great once we power up a bit of LED lighting on the interior.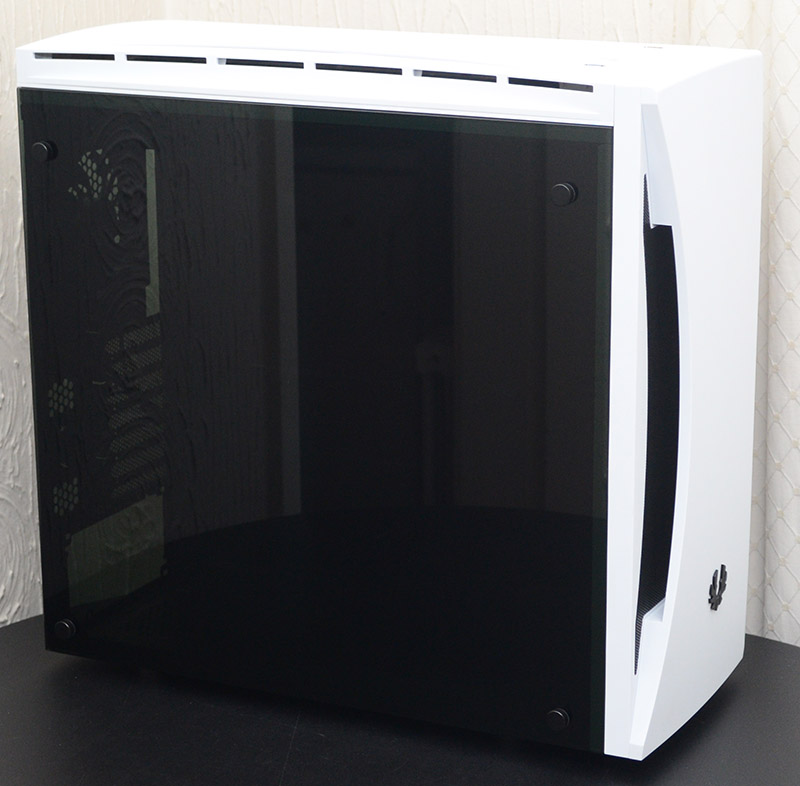 The side panel is mounted to the chassis using four large aluminum thumbscrews through rubber washers to prevent the glass from being damaged.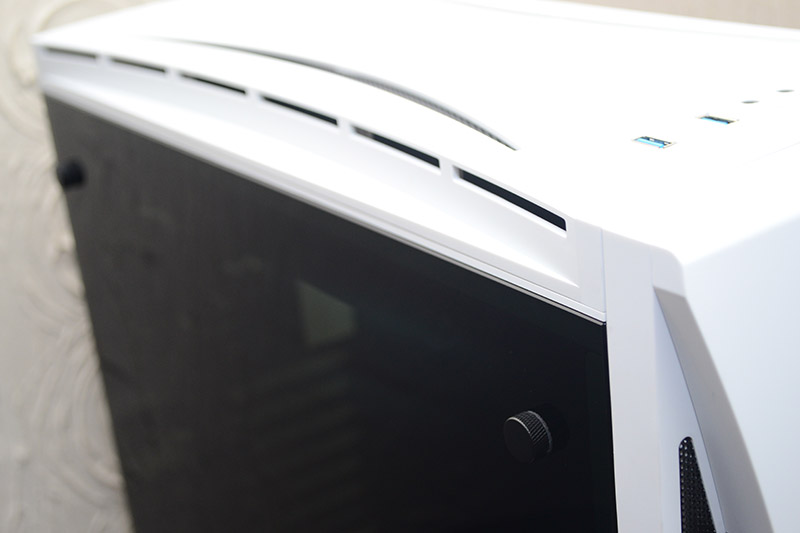 The right side panel is the same, with another big slab of glass. Don't worry about seeing all your cable routing, however, as the interior of this glass panel is painted black, so it's more like a dark mirror and just keeps the build looking symmetrical. This panel is also mounted using the same aluminum thumbscrews and rubber washers.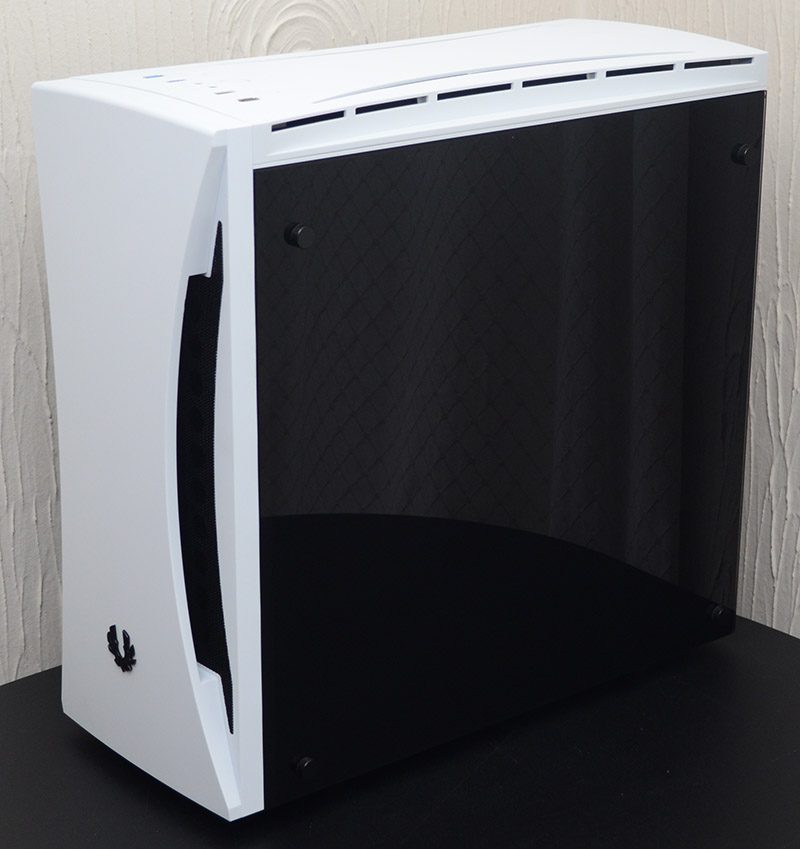 The front panel keeps that symmetrical vibe going strong. There's a large cover on the front so there's no direct line for the fans, which will help reduce unwanted noise. Don't worry about airflow, however, as there are two huge openings on either side with mesh dust filters to help keep the airflow clean. I would prefer removable filters, but these ones are easily cleaned using the hose on your vacuum cleaner.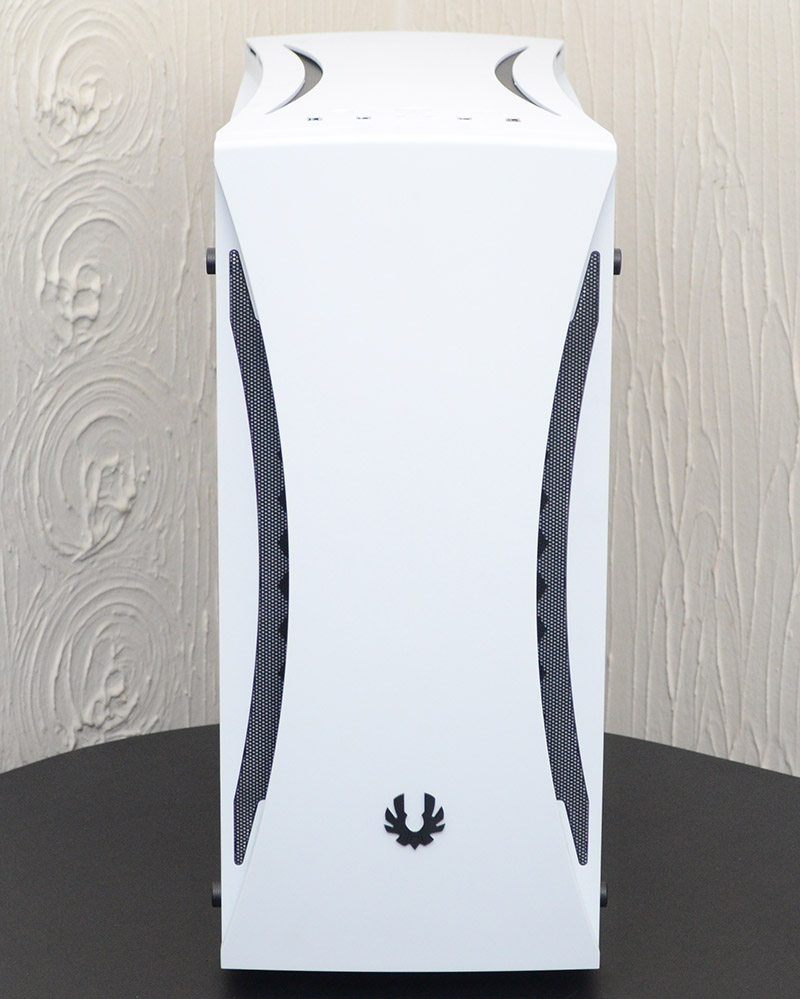 Around the back, things look fairly standard, with a 120mm fan pre-installed at the top, the motherboard I/O, seven expansion slots, and a PSU cut-out at the base, which takes care of all the basics you'll need.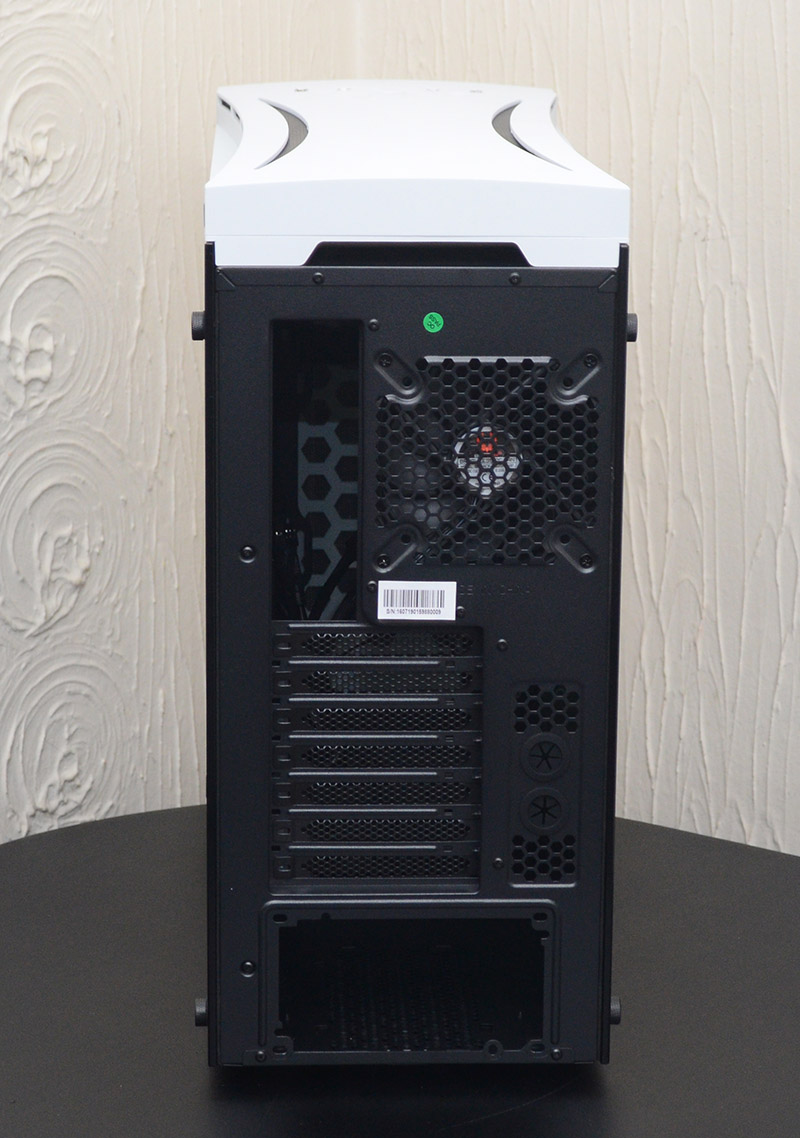 The top panel follows a similar design to the front, with two long slits for ventilation, although there are added ventilation holes along the side also.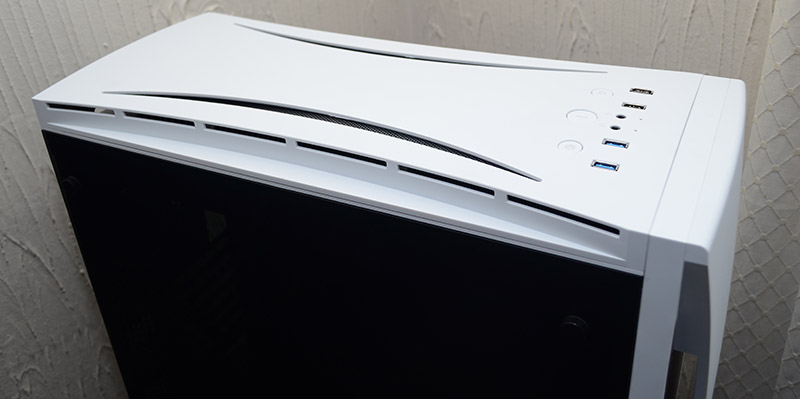 The front I/O panel has three buttons; lighting, power, and reset. There are two USB 3.0 ports, two USB 2.0 ports, as well as HD audio jacks.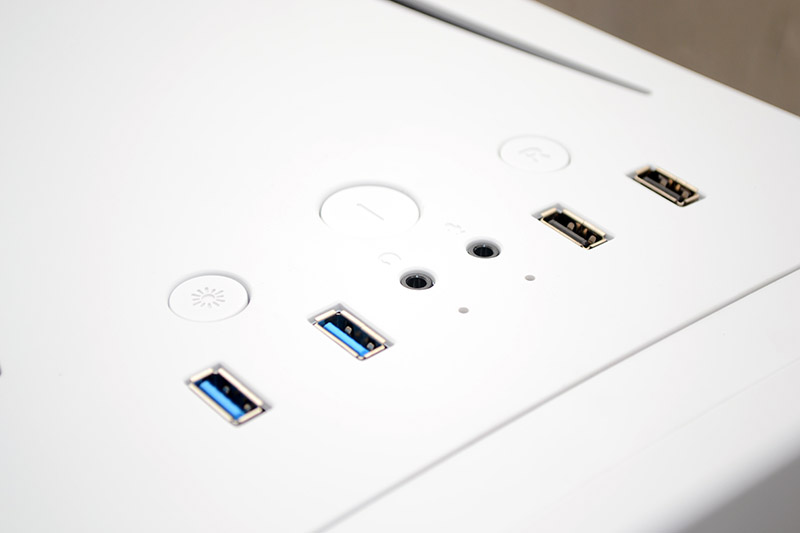 There are four small feet on the base of the chassis, which give reasonable ground clearance to allow airflow to the PSU air intake, which comes fitted with a slide-out and washable dust filter, but there's little else of interest going on here.