BitFenix Pandora Micro-ATX With ICON Display Review
---
---
---
Peter Donnell / 9 years ago
Introduction
---

BitFenix has quite the reputation for creating innovative chassis designs, just look at their BitFenix Prodigy, Colossus and Ronin for examples; each has a unique aspect that sets them apart from their competition. BitFenix look set to continue their innovation trend with the release of their new Pandora chassis, a slim mid-tower that really is rather unique in terms of design, but one that comes with an extra the likes we've never seen on a consumer chassis before.
The Pandora is available in several models, the stock budget model with no side panel window, the stock model with the side panel window, then there's a very funky edition with an LCD display hidden in the front panel; which is also available in windowed and windowless format. The small display is a simple colour display with a 240 x 320 resolution, which you can apply your own colour images to, giving a unique level of customisation to your system.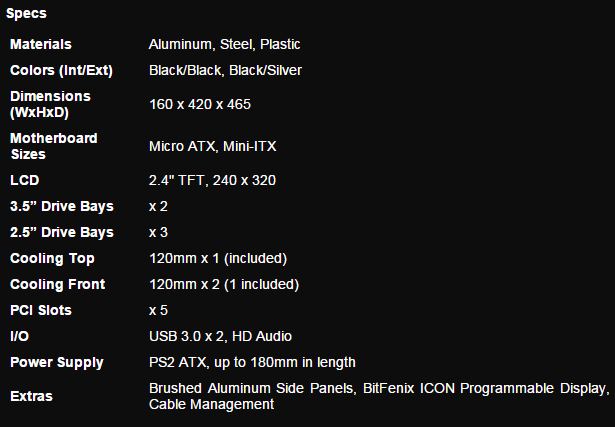 The Pandora features a large window on the left side, which has a smaller section of window in the bottom right which allows you to show off a 2.5″ drive.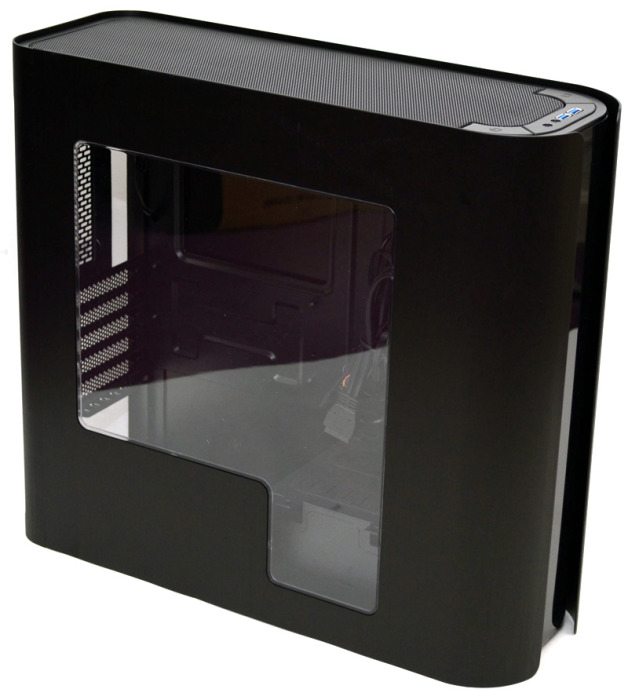 The right side panel in blank, but both the left and right panels are made from black brushed aluminium and it looks and feels incredible. The panels each curve a little around the front of the chassis, giving a sleek and unique look to the Pandora.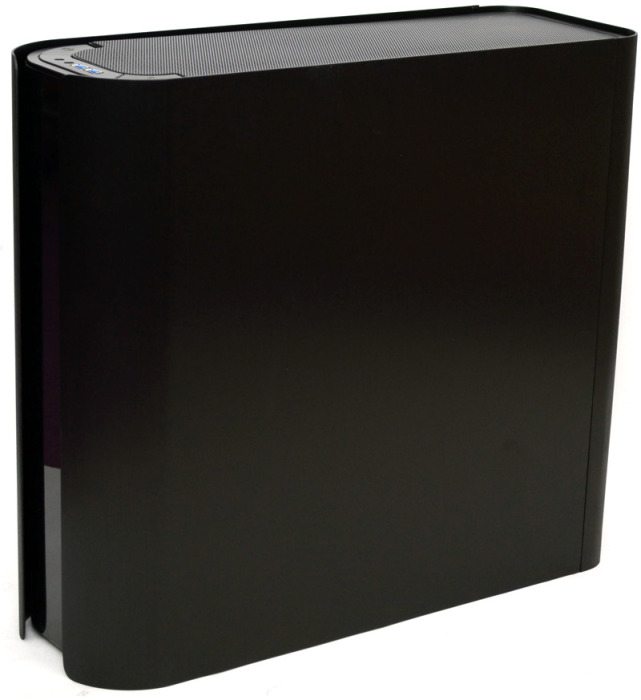 Behind the curved edges of the side panels, you'll find a glossy black plastic front panel. The small LCD display is located on this glossy panel, but you can't see it at all until you power it up, so we'll take a look at that shortly.

The rear of the chassis allows us to see just how slim this chassis really is. As you can see, it's barely wider than the expansion slot covers; just wide enough for an ATX PSU. Keep in mind that expansion card width and CPU cooler height will be limited respectively.

The top panel has a massive ventilated panel which can be removed via push-click clips on one side; this makes taking it off and putting it on extremely easy. The front I/O panel is straightforward enough, with all the major buttons, inputs and outputs you'll need.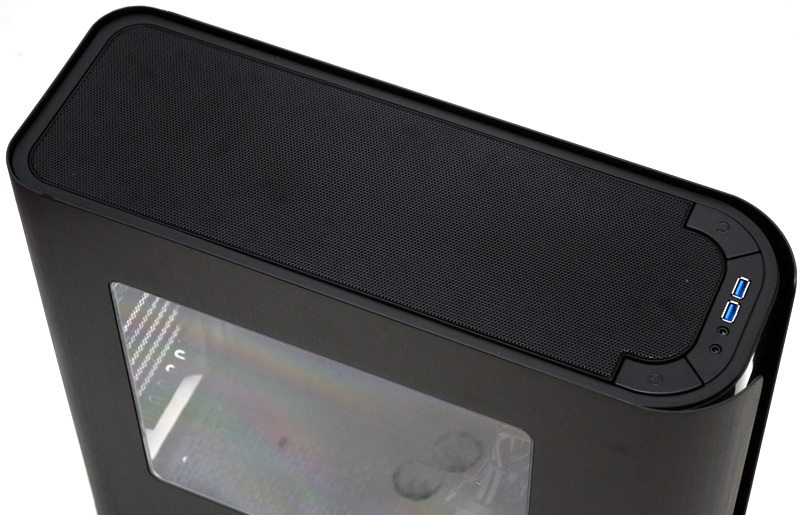 On the base of the chassis, you will find four feet that provide good ground clearance for the filtered PSU air intake, as well as some screw holes for mounting 3.5″ or 2.5″ drives on the interior.