BitFenix Phenom Mini-ITX Chassis Review
---
---
---
Peter Donnell / 10 years ago
Introduction
---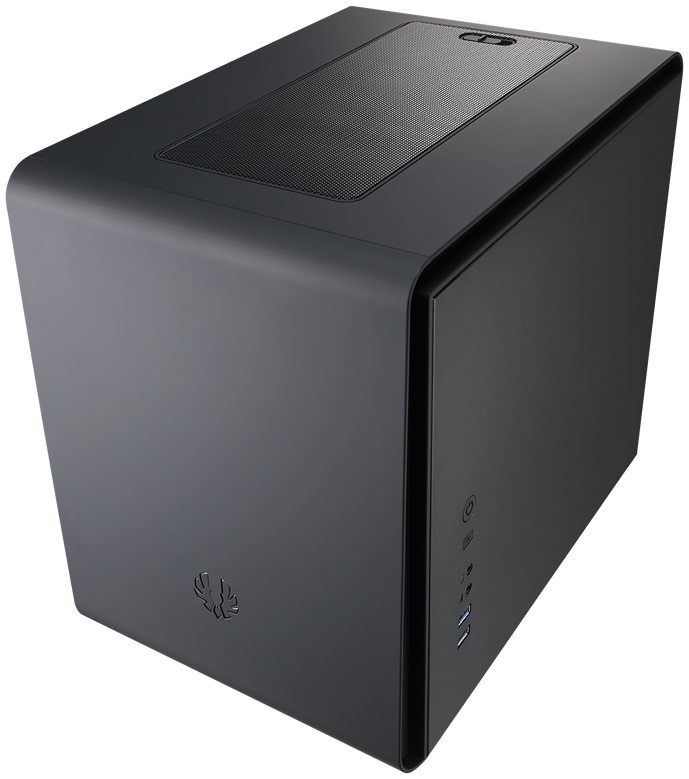 BitFenix are still a dominating force when it comes to the Mini-ITX form factor, their Prodigy chassis was a massive success and while it may be compatible with small motherboards it was popular due to its larger interior. The new Phenom chassis takes the concept of the Prodigy and gives it a great refresh, the bulk of the design is very close to the Prodigy, but with a promise of cleaner looks and a few other minor revisions it could be enough to tempt people to invest.
This chassis is part of the BitFenix trilogy of small form factors chassis. The first case was the Prodigy, then we have the Phenom and the final one will be the Colosus. Then of course we have the second editions of these chassis which support the m-ATX form factor while maintaining the same exterior dimensions. All of the chassis are fundamentally the same, the three Mini-ITX cases for example have almost identical interiors with new exterior panels based around the Prodigy. The m-ATX editions again have similar interiors with exterior panels that match their Mini-ITX counterparts.
With all the hype surrounding SteamBox, and the rise in popularity of HTPC systems, as well as compact gaming rigs for LAN events, the Phenom Mini-ITX is perfectly timed to appeal to a market that is going nuts for small and powerful rigs. As you can see from the specifications below, the Phenom is no slouch when it comes to component support, with loads of room for storage, capable of holding a staggering 11 2.5″ drives! It has room for water cooling radiators, extra cooling fans, USB 3.0 support and plenty of room for a large graphics card. So let's get right to it and take a closer look at everything the Phenom has to offer.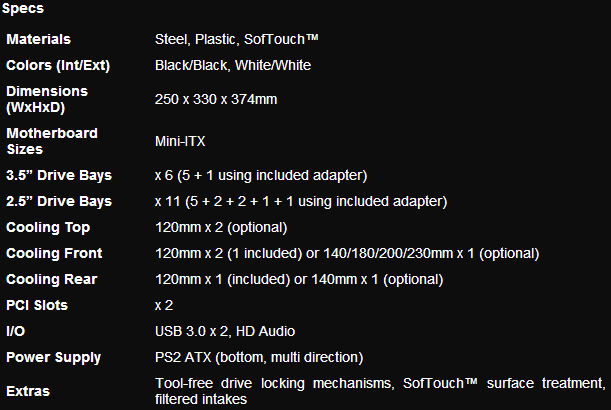 The packaging is pretty standard, featuring a large BitFenix logo and product name on the front.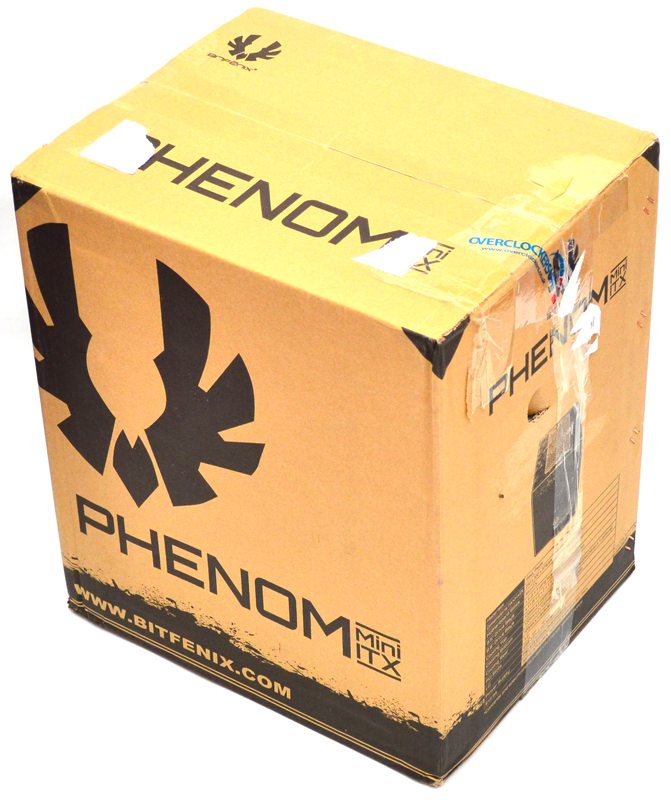 Around the back we have a few featured images that detail features such as the BitFenix SofTouch surface treatment, USB 3.0 support and the FlexCage hard drive rack.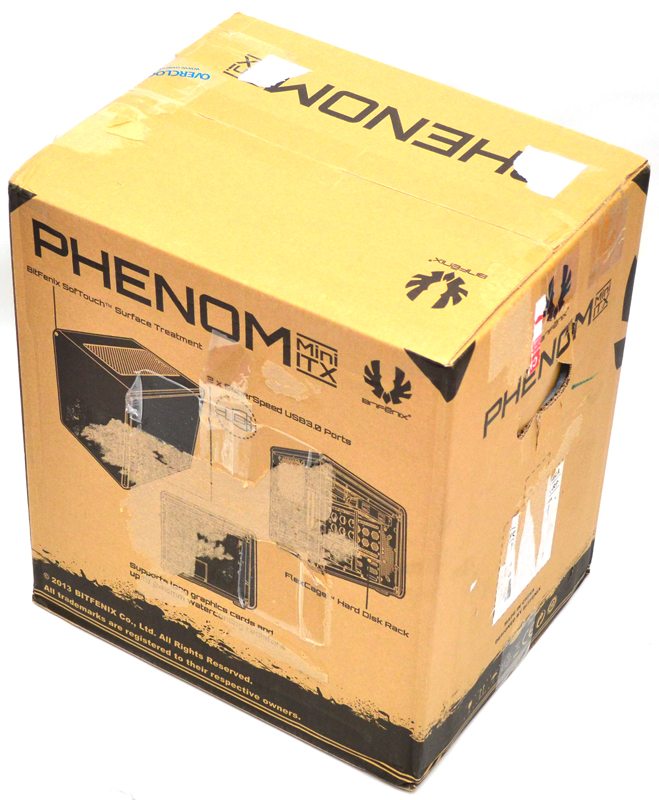 In the box I found the usual instruction book, a USB 3.0 to USB 2.0 adaptor and all the usual nuts and bolts required to install all major components.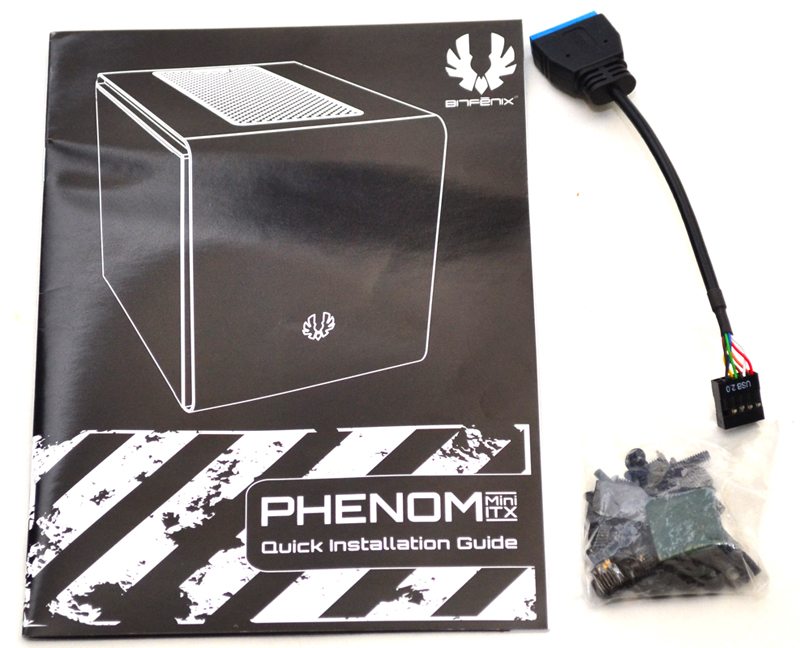 Fixed into the 5.25″ drive bay I found an adaptor bracket, this allows you to mount either a 3.5″ or 2.5″ drive into the 5.25″ drive bay, handy for those that need extra storage as this chassis doesn't actually support optical drives (more on that in a moment).