Massive Black Hole Photographed Reportedly 'Burping' Light
---
---
---
Mike Sanders / 3 years ago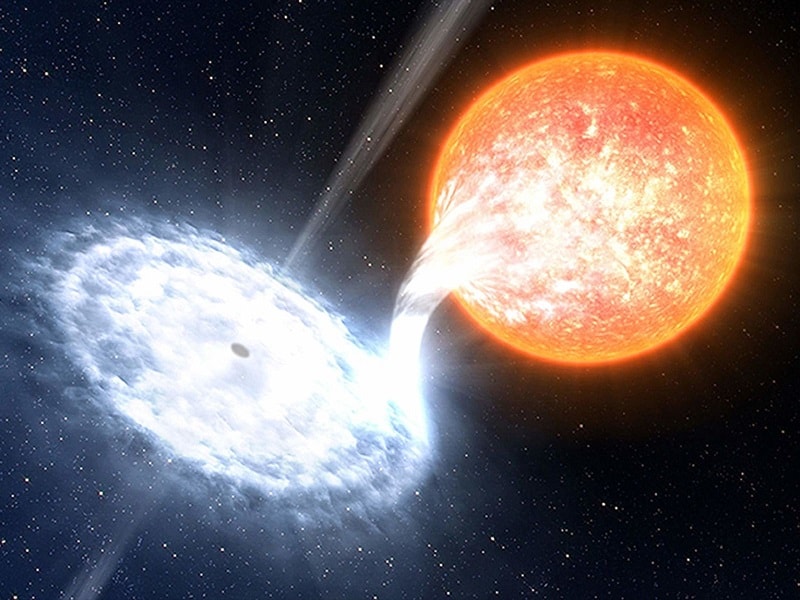 Black Hole Burping
Black holes have always amazed me and I'm someone who knows very little about astronomy. I do, however, know enough not to call it astrology, but it is one of those deliberate mistakes you can make to annoy your really geeky friends.
Personally, I've often wondered how we actually find them. The thing about a black hole, its main distinguishing feature, is it's black. And the thing about space, the color of space, your basic space color, is black. So how are you supposed to see them?
Anyway, The Boulder Team at the University of Colorado has been paying close attention to a specific black hole for quite some time now. As part of that study, they recently recorded what are thought to be the first known images of a black hole burping light.
Possible from eating all those kebabs being launched into space.
How can a black hole burp?
In a report via Sky News, the concept of a black hole burping isn't actually as crazy as it sounds. Upon consumption of 'gas-events', the concept was perfectly within scientific reason.
The amazing thing, therefore, is not the burp. It's capturing that moment on camera.
Assistant professor Julie Comerford who leads the study has said: "We are seeing this object feast, burp, and nap, and then feast, burp and nap once again, which theory had predicted. "Fortunately, we happened to observe this galaxy in a moment where we could clearly see both events."
The report has found that this particular black hole is particularly large and actually has a 'feeding' cycle of sorts where it will have a period of gorging and then relative quiet.
As I started with, I can't profess to entirely understand all of this, but capturing the moment on camera is certainly exceptionally good work. Incidentally, give yourself 10 points if you immediately spotted the Red Dwarf quote.