BlackBerry CEO John Chen Takes a Jab at Samsung Android Mobile Security
---
---
---
Michael Hatamoto / 9 years ago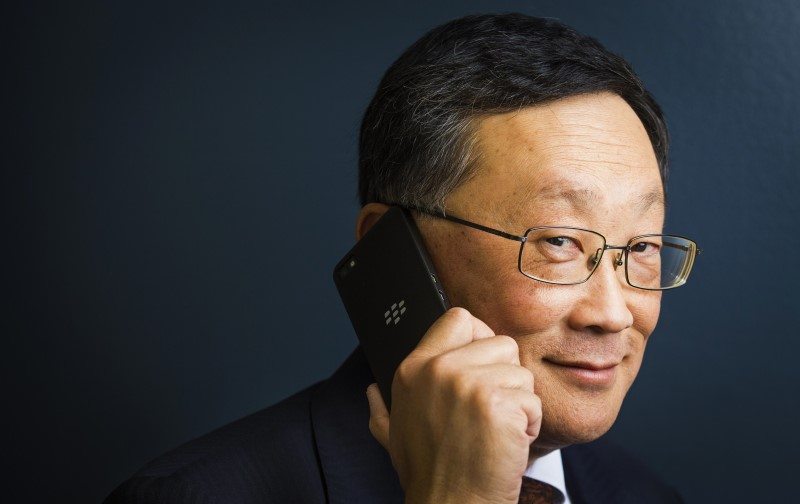 BlackBerry CEO John Chen applauded Google for its efforts to increase Android mobile operating system security, but also took the time to throw a few jabs at Samsung.
Android, which is the most popular mobile phone OS, has struggled to defend against malware and other security problems.  Samsung created Knox, a hardware and software security platform for its Android-powered smartphones, designed for enterprise users.
In addition to saying less than 2 million Samsung phones are running Knox, Chen said its BlackBerry Enterprise Server (BES) security software is widely deployed – and battle-tested for enterprise users.
Here is what Chen said:
"Tens of millions of BlackBerry devices are trusted every day by Fortune 1000 firms worldwide.  Our BES software dominates the enterprise mobility management space, with more business customers than our top three competitors combined.  And while Knox tries to build a fortress upon an insecure foundation, BlackBerry's entire infrastructure is constructed upon a multi-decade bedrock of mobile management and security expertise."
Despite the Apple iPhone, and then Samsung Galaxy S line of smartphones completely stealing the smartphone market from BlackBerry, the company remains popular among enterprise users.  However, both Android and iOS are developing enhanced security measures to allow their respective smartphones to be securely used in the workplace.
Thank you to Information Week for providing us with this information
Image courtesy of Yahoo Financial