Blacklight Retribution (Beta) PC Review
---
---
---
Peter Donnell / 11 years ago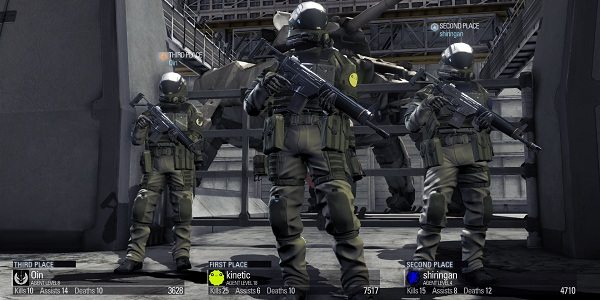 Blacklight Retribution
Blacklight Retribution is one of the newer entries to the Free-to-Play arena, an online competitive FPS from developers Zombie Studios and published by Perfect World.
It's currently in open beta but is due to be launched at some point this year, although after spending a week with the beta, you can't help but feel that this is a very polished and complete game, I haven't noticed a single thing out of place with it yet.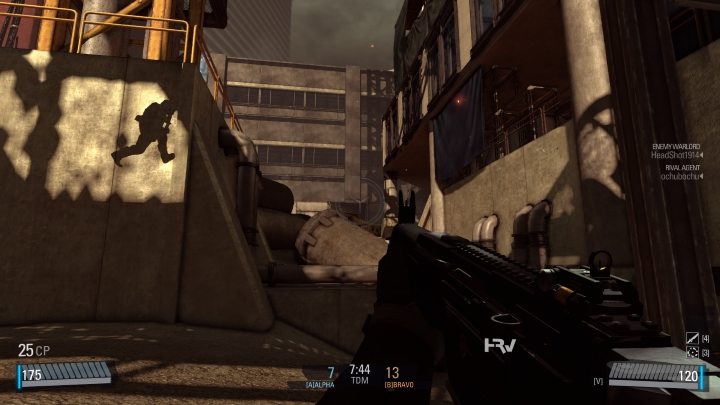 There is no shortage of FPS games on the PC, let alone on most formats, so a game really has to do something special to stand out from the crowd, which is something Blacklight archives with ease.
Taking it's inspiration for its play style from games such as Crysis 2, Fear, Call of Duty and Battlefield, it's really picked the best features of the best to give you one of the most exciting multiplayer experiences of recent years.

EU3
Built upon the often stunning Unreal Engine 3 and with full DX11 support, this game looks nothing short of gorgeous, even with it's slick and highly stylised graphics my frame rate never wavered from between 50-60fps on my GTX 460 running at 1920×1080 with Nvidia's graphics settings at Quality and the game set to max, but there are still plenty of graphics customisation options for people with lower/higher powered set-ups and this game shouldn't disappoint on modest hardware and high-end rigs alike.
The game's interface and styling is also very slick, the use of futuristic style fonts, crisp textures and a very engrossing and ambient dub-step / drum & bass soundtrack give this a feel similar to that of the Wipe-out series of games.
I've never played any of the Blacklight series of games, but it's clear that the development team behind it had a very distinct vision in mind when creating this game, level design is top notch, with great map layouts and well-balanced environments, everything has been built with competitive gaming in mind, no single player maps to be had here.
HRV
You start the game with a simple tutorial, firing range, how to sprint, how to use your HRV, that kind of thing. The HRV being one of the best features in the game, instead of having a map or radar system, you have a digital visor which you can enable for a few seconds that scans the level allowing you to see through all the walls and see where every teammate and enemy is located, almost feels like your cheating, but since you can't shoot while your doing it and everyone else can do it do, it keeps everyone in the game on their toes and any campers will be found quickly.
Taking the time to learn the games customisation options and mod systems can take a little while but it is very beneficial. With every gun being customisable with 100′s of attachments and no doubt 1000′s of combinations of muzzles, scopes, hilts, barrels, magazines, decoration and gun camo, it's easy to find a gun that suits your play style.
GUNS!
With so many guns on offer, you will find everything from bolt action rifles to missiles and even a rail gun at your disposal, should you have the credits and have reached a suitable level to unlock them of course.
The same rules apply to body armour, helmets, knee guards, boots, riot shields, grenades, you name it, there are dozens of each to choose from and as with the guns, everything you apply effects your stats, impacting your stamina, run speed, recoil, damage, health and many more, for better or for worse.
At present once you reach level 5, you're awarded with your first hero character, which is essentially just a pre-made character with pre-set armour and a gun, I didn't notice much change in the feel of the game when playing as this character though, although I'm sure as more are available they will offer more unique abilities.
Game Types
Game types are your usual fair, Death-match, Team Deathmatch, King of the Hill, Domination & Capture the Flag, all tried and tested formulas, so nothing groundbreaking there, but it's the games overall feel that really makes them work, combined with the well laid out maps still makes the game types feel fresh.
You'll earn credits after each game you finish, even if you lose, which can then be used to purchase game items like armour and guns. On average you might earn 200Cr per game, then you can buy say a helmet for 5000Cr to keep it permanently, or Rent it for 1-3 days for around 125Cr upwards, which is great as you can play one or two games, then rent some gear for the day and try something different the next day, all this, of course, hasn't cost you a penny of real work money.
This being a Free-to-Play game, there are obviously systems in place to try get you to part with some real world cash, you can top up with some real money to unlock higher level items earlier, buy upgrades and the like, although for the amount of content on offer and the well-balanced level progression system I haven't felt the need to do so yet, but I do plan to keep playing this game for some time and I may end up loading some loose change into this game to try some of the fancier high-level guns and ammo.
Nodes
As well as customisable armour and weapons, you can also apply something called Nodes, which are general perks that increase your stats and abilities, although these are usually awarded when levelling up, you can also unlock items to access while in the game at the maps loadout consoles, which acts like an in-game store. You earn a score during gameplay which can then be traded in for ammo, health, flame-throwers and if your score is high enough a 10ft tall armour plated mech suit, kitted out with big ass guns and a terrifying jetpack system, these are a serious game changer when faced with one in battle, they can also be captured from your enemies and vice versa.
While the game is clearly set in the future, little is given in the way of story or detail about the setting, at least that I noticed anyway, you all seem to play as bad ass warriors and I think the setup is intended to be some kind of war, just no one knows why they are fighting each other.
this is already one of the best games I have played this year, with it's fast-paced fighting, excellent mixture of run and gun and tactical team gameplay, stunning DX11 graphics, extensive customisation options and the fact that the whole thing hasn't cost me a penny, this game walks away with our Gamers Choice award with pride. Zombie Studios have done a fine job of making an already well-trodden genre feel fresh and alive again and the game hasn't even come out of beta yet, I highly recommend you head over to the games homepage and give it a try.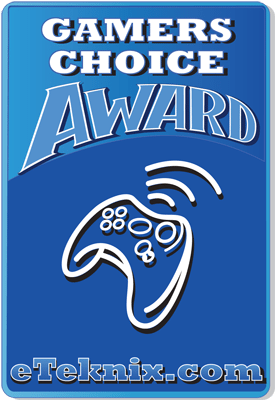 Support eTeknix.com
By supporting eTeknix, you help us grow. And continue to bring you the latest news, reviews, and competitions. Follow us on Facebook and Twitter to keep up with the latest technology. Share your favourite articles, chat with the team and more. Also check out eTeknix YouTube, where you'll find our latest video reviews, event coverage and features in 4K!
Check out our Latest Video