Blind CoD WW2 Player Proves He Can Play Solo And Get Kills
---
---
---
Mike Sanders / 5 years ago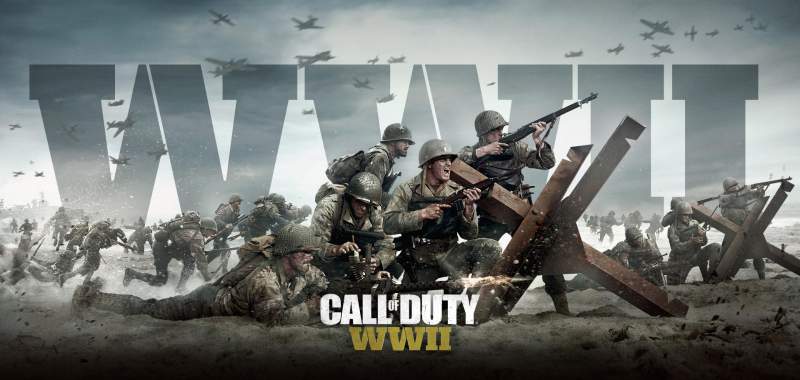 Blind CoD WW2 Player Proves He Can Get Kills
When playing first-person shooters it can be rather frustrating to open up an entire clip on an opponent and not get a single shot off. Most of us don't have much of an excuse for such bad accuracy. Some people though have far better reasons than others.
In a report via Engadget, a YouTube gamer has posted a video of him playing Call of Duty WW2. Now, he doesn't get a 30 kill streak of pull off one of the best plays you've ever seen. What he does, however, is manage to effectively play the game and even get kills, despite the fact that he is completely blind.
Firing Blindly… Literally
It sounds like a bad joke, but it really isn't. The gamer known as TJ (who would prefer to keep his real name anonymous) plays a full round of team deathmatch. He does have a little bit of assistance from the fact that he's playing on the shipment map (which is the smallest in the game). He does, however, still manage to get 6 kills in the game to 14 deaths. If you can believe this too, someone else on his team actually died more than him!
How Does He Do It?
You might at this point be wondering how you could possibly play such a game while being blind. Well, his trick isn't actually all that complicated. He simply uses a very good surround headset. From it, and based on the noise, he anticipates where he should point, shoot and throw his grenades. It's a simple system, but one that he managed to pull off impressively well.
He said: "The closer you get the more distinct the sound becomes, resulting in being able to identify when they are behind a wall or out of your characters conceivable site. I can identify when I go behind a wall and an enemy is within a clear line of sight enough to not shoot through a wall. This also translates to footsteps and gunshots, I have enough experience and practice to even put that skill into long-range combat."
We have to admit, getting 6 kills in a round while blind is very impressive and admirable that despite the clear challenge, he still wants to enjoy games! Good for him!
What do you think? Impressed with the video? – Let us know in the comments!