Blitzwolf BW-D1 120GB SATA3 SSD Review
---
---
---
Bohs Hansen / 5 years ago
Introduction
---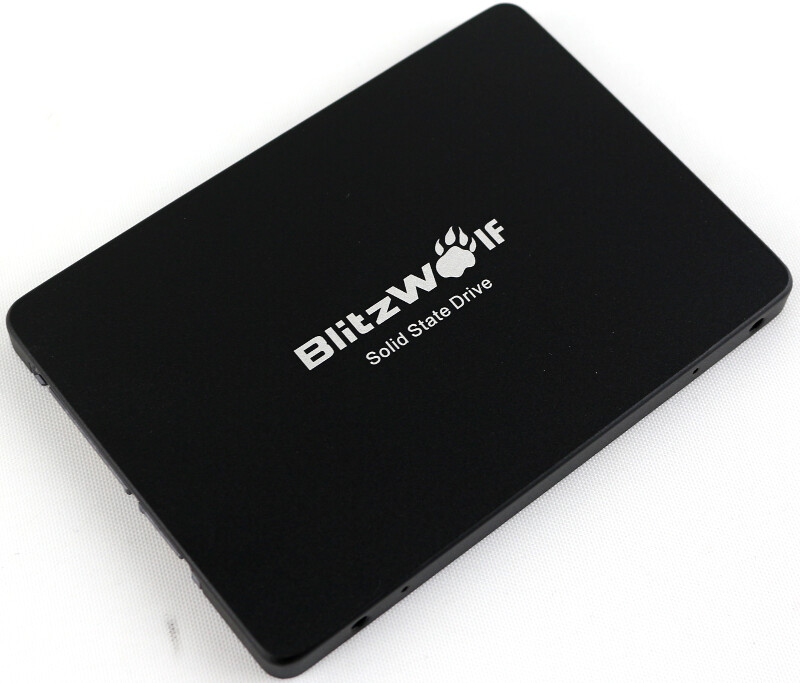 Today is a little bit of a special day as it is the first time that we have a solid state drive from BlitzWolf in the office for some testing and benchmarks as well as a closer look. The BlitzWolf drive that I'm testing today is called the BW-D1 and it is a drive with 120GB capacity.
When most of us think of solid state drives, we think bigger these days and 120GB might not seem like a lot. However, that is not the case if we're dealing with systems such as Home Theater PCs and similar systems that don't require more storage than the operating system and media database takes. And that's just where this drive could come in handy.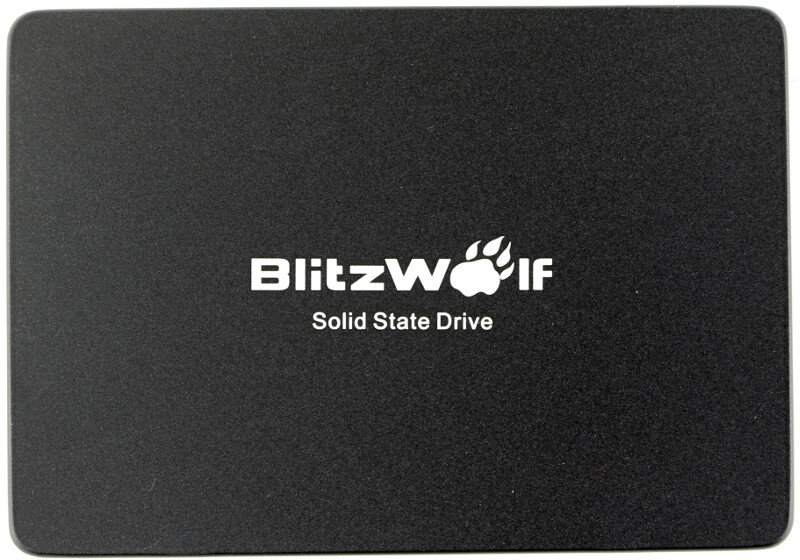 The BlitzWolf BW-D1 comes in a default 2.5-inch form factor with a 7mm drive height. That makes it compatible with almost any system these days. Whether you got a notebook or a stationary PC, an SFF system or something else, the BW-D1 will most likely fit.
Feature wise, the drive comes with the basics such as Trim, SMART, and RAID protection as well as ECC and wear leveling. That's almost a complete set and we're only missing some power saving features which it also features. The Device Sleep (DevSLEEP/DevSLP) function will put the drive into the lowest possible power setting when the system enters hibernation or sleep mode.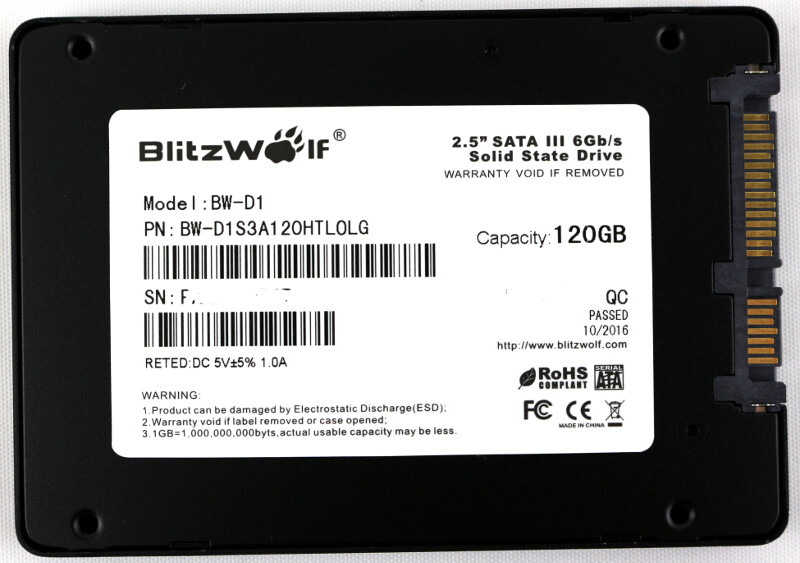 BlitzWolf pre-tests all their drives and that is a great service that isn't common on lesser known brands such as this one. The drive is backed by an 18-month warranty which is slightly less than we're used to here in the EU, but that's because it comes out of Asia.
The default SATA3 connector allows the drive to connect with 6Gbps and it comes with performance ratings of up to 500MB/s when reading and 400MB/s when writing.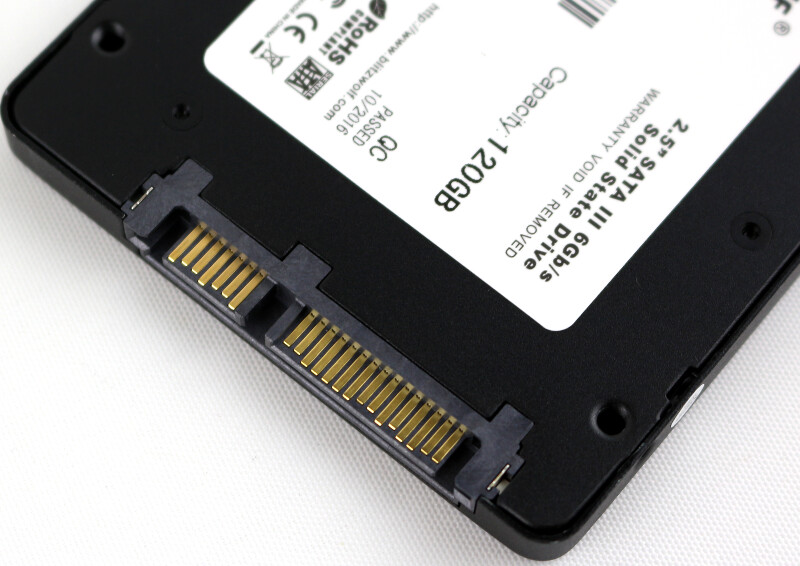 We find a very small PCB on the inside of the drive that's barely wider than the SATA connectors themselves. Here we can see that the Marvell 88NV1120 controller handles our operations and that's also the reason for all the previously mentioned SSD features.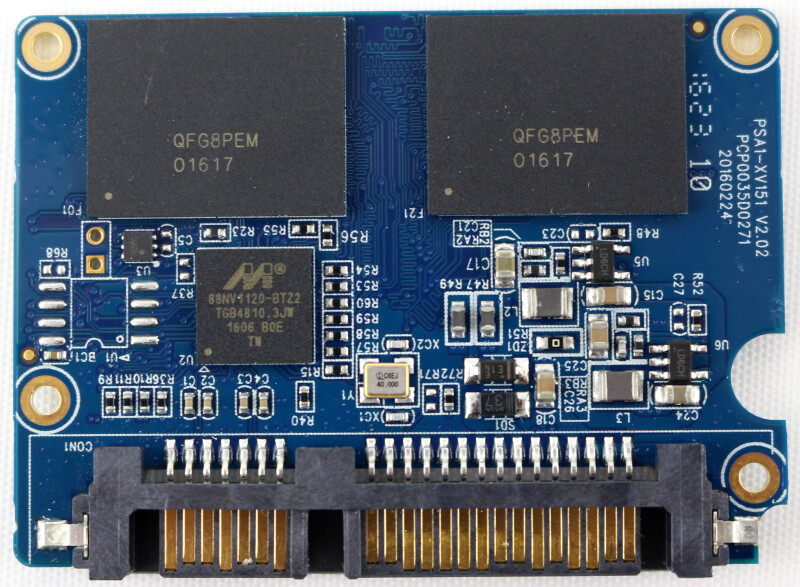 Other than that, it's a very simple drive with just two TLC NAND chip packages and not much else.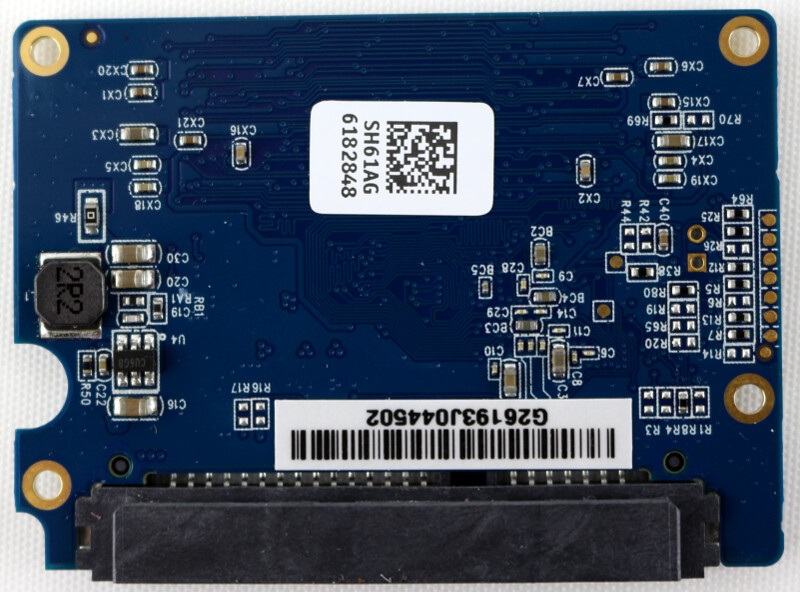 Feature Highlights
6Gbps SATA-Ⅲ interface
500MB/S Read Speed
ECC, Wear leveling, TRIM, S.M.A.R.T and RAID Protection
DevSleep (Device Sleep) Mode
18-Month Warranty
Marvell 88NV1120 Controller with TLC NAND
Package and Content
The package is as simple as it gets. A black box that displays the main features right on the front.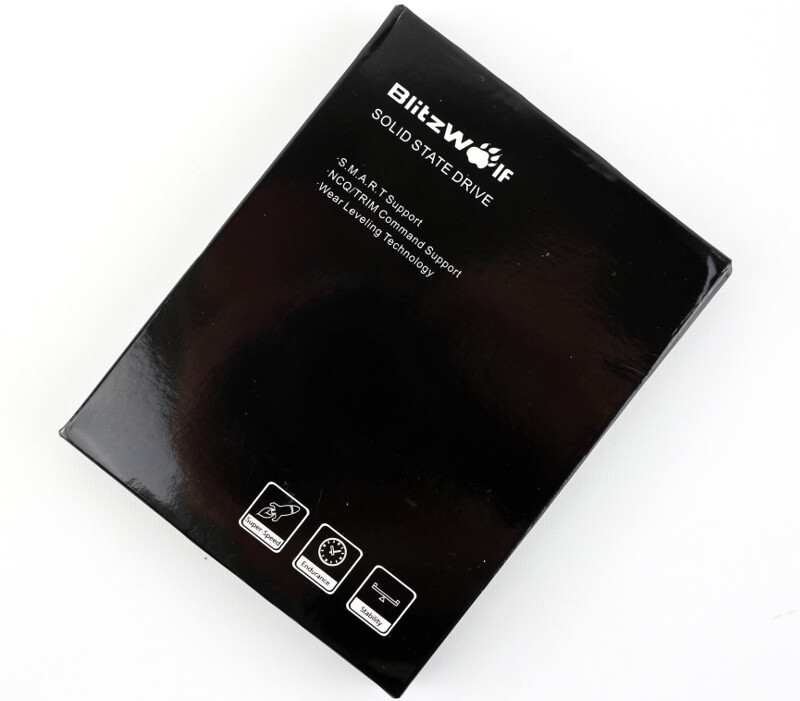 The rear of the box has a little more information, but not much. Then again, it's an SSD, so what information do you want?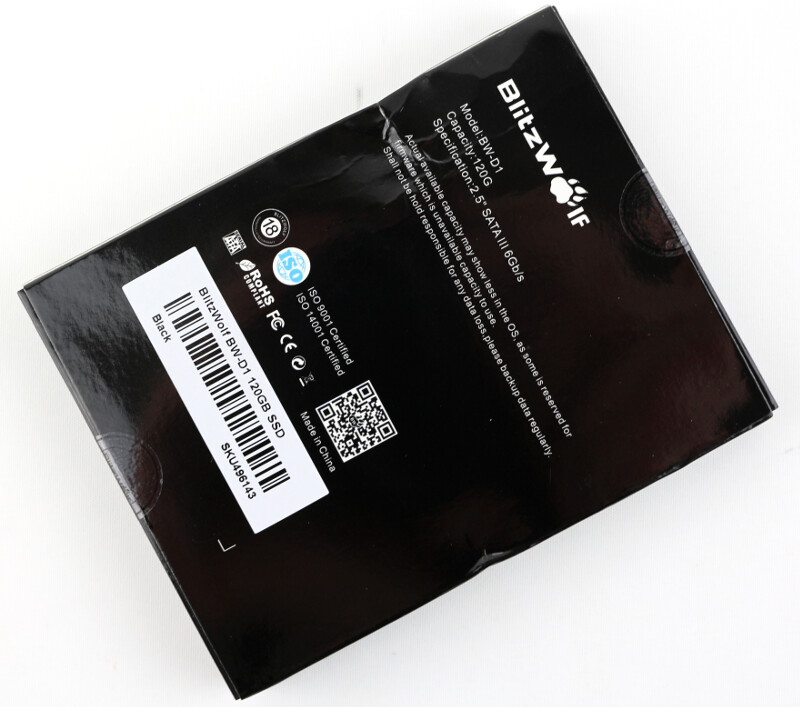 Inside are a small user manual and warranty guide along with the drive itself.