Blizzard May Have Leaked World of Warcraft Classic Video
---
---
---
Mike Sanders / 3 years ago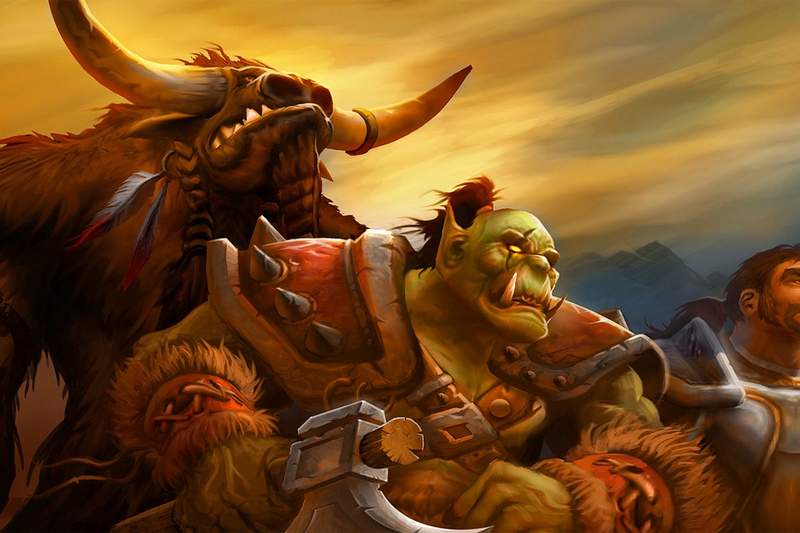 World of Warcraft Classic
After escaping its clutches about 4-5 years ago, there is only one thing that would bring me back to World of Warcraft. That is if they did a remake of the original 'vanilla' version.
Don't get me wrong, I enjoyed the expansions. Burning Crusade was excellent, albeit the end game was a little hard and Wrath of the Lich King brought the series, to me, to an end.
Last November, Blizzard, to my delight, announced that World of Warcraft classic was indeed in development. In a video celebrating the games 13th birthday, however, Blizzard may have revealed more than they thought.
An accidental leak?
In the Twitter post below, Blizzard celebrated the 13th birthday of the European launch of WoW. The video has, however, got the community thinking.
In a report via PCGamesN, with a little research, it has led part of the community to think that we may have got our first look at World of Warcraft Classic.
? 13 years ago today, World of Warcraft launched in Europe!

➡️When did you create your first character? #WoW13thAnniversary pic.twitter.com/TC7l51cwvr

— World of Warcraft (@Warcraft) February 11, 2018
Why is this evidence I hear you ask? Surely it looks just like the original WoW. Well, apparently not.
One user pointed out that the footage was definitely not captured in the current WoW engine as it contained reduced draw distances and older character models. On the other hand, though, it can't be footage from the original engine as there are high definition shadows. A feature not introduced until later in the series.
What does this mean?
Well, it's either one of two things. Either Blizzard randomly recorded in-game footage from around 6-7 years ago to use at this time or, the footage is actually from the upcoming WoW Classic.
Out of those two, which sounds more likely to you?
That being said, I think World of Warcraft Classic could potentially save the franchise, but it means getting a lot of things right and changing some current systems. You can read what I think about that here. One thing I will say though is that it either needs a flat purchase with no subscription fees or a much lower fee. If they do this, both WoW classic and the franchise might have a chance.
What do you think? Excited for WoW classic? Think this is video footage from it? – Let us know in the comments!
Support eTeknix.com
By supporting eTeknix, you help us grow and continue to bring you the latest news, reviews, and competitions. Follow us on Facebook and Twitter to keep up with the latest technology, share your favourite articles, chat with the team and more. Also check out eTeknix YouTube, where you'll find our latest video reviews, event coverage and features in 4K!
Check out our Latest Video