BlizzCon: World of Warcraft Garrisons And How They Work
---
---
---
Shane Blume / 10 years ago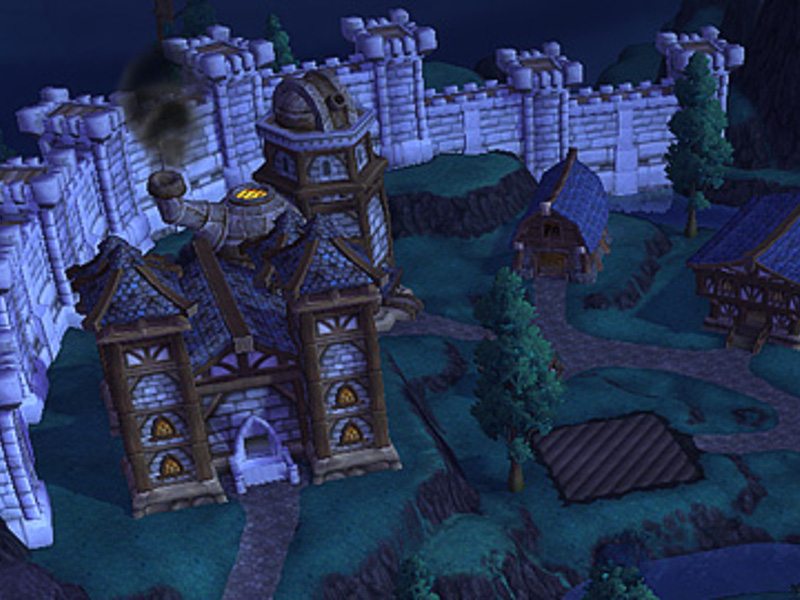 Players will finally get their own houses, after years of asking for a player house where you can feature the different feats and accomplishments that your toon has accomplished. Instead of just giving each character a house though, Blizzard is giving each character their own plot of land called a garrison. Garrisons will be available on the new continent of Draenor. Your garrison will be your own personal fortress where you will get to build up, manage and maintain your land.
Other players will be able to visit your garrison if they are in the party with you.
As a bonus with your garrison, you will be able to find and recruit and control NPCs that are known as Followers. Followers will join your cause if you find them when completing quests or if you hire mercenaries. Your followers will be able to work for you. Followers will go around your garrison to gather resources , craft items or even go out on missions to farm other items and gear for you. Your followers will have different traits that will allow them to go mining for you even if you are not a miner.
Your followers will go out and complete missions assist you. If your followers are able to successfully complete a mission they will bring you back valuable resources to help build your garrison up. These missions could help give you some epic loot for your character as well. Followers will also be able to level up themselves by gaining experience as well as meeting up with guildmates followers while you and your judgments are offline. As your follower levels up, gear will become more and more important as it will play a larger role in how successful they will be.
Garrisons will have a variety of different buildings in which you will be able to decide to place. All of the buildings will benefit you in different ways, Mines will allow your followers to farm ores, Farms will likely produce food and flowers, Barracks will allow you to have more followers. There are many more buildings. Garrisons will have different looks depending on the character's faction, Horde characters will have different building looks than Alliance buildings. Each base will look completely different as each player will be able to place buildings where they feel it will be the most productive for them. Buildings will also increase in size and give different bonuses as they are leveled up. As your buildings level up, you will be able to decide on different options on how you want it to benefit you. As you level buildings up, they will give you missions, the higher the level, the longer the missions will be.
I personally can't wait to test out the new features of the garrisons, and I am sure many of you can't wait either. If you play WoW currently, are you excited about this new feature? If you don't play WoW, would you be willing to try it out? If you're interested in learning more about Garrisons and what they can do for you make sure you check out the page from Blizzard about them.