BMW 3D Printing Augmented Thumbs To Make Their Workers Stronger
---
---
---
Peter Donnell / 9 years ago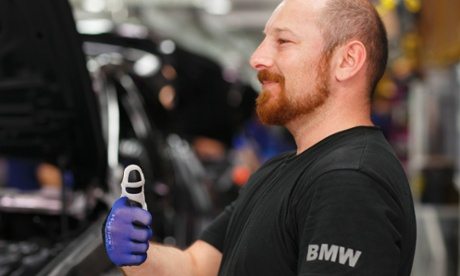 While it is still a far cry from the augments we see in games such as Dues Ex, German car manufacturer BMW are using 3D printers to augment their car-plant workers. They're creating special hand covers that give their workers augmented thumbs, making their hand stronger, something that benefits both BMW and the worker.
The 3D printed thumb support helps by reducing strain, allowing workers to fit certain car parts with greater ease and less chance of hurting themselves. Each thumb is specially created using a custom orthotic device and a portable 3D camera that measures the unique shape and size of each workers thumb, ensuring they get the perfect fit every time. The thumb guard is built up from thermoplastic polyurethane, a mixture of hard plastic and soft silicone that is formed using a 3D printing technique known as Selective Laser Sintering.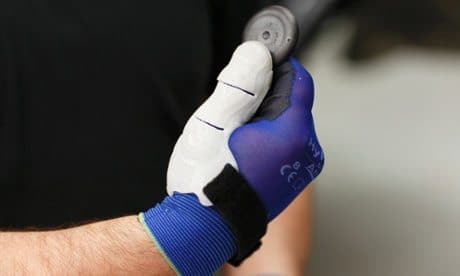 The cover locks into position when the thumb is raised, meaning it can't move any further back and offers support through to the wrist, allowing a greater force to be applied without harm. This is thanks to the locking top panels that fold over themselves much.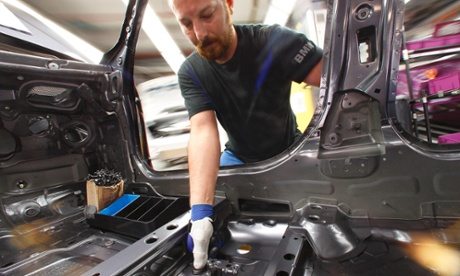 The early trials have proved "very positive" with workers, prompting BMW to look into further augmented apparel for their worker to help boost productivity and prevent pain and injury to their workforce.
Thank you Guardian for providing us with this information.
Images courtesy of Guardian.