Botched YouTube Stunt Gets Woman Jailed For Manslaughter
---
---
---
Mike Sanders / 5 years ago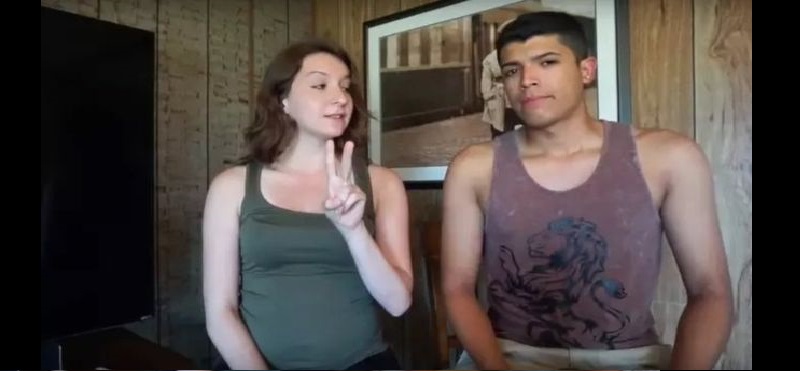 YouTube Stunt Goes Wrong Resulting in Death and Prison sentence
Last summer you may have heard of a YouTube stunt that went very wrong indeed. You probably heard of several actually including an idiot who stuck a microwave to his head. That being said, a young couple in search of YouTube glory, decided to undertake a ridiculous stunt in the hope of going viral and gaining celebrity status. In the stunt, the man asked his partner to shoot at him with a gun with his only protection being a book.
As you can imagine (if the headline didn't give it away), the stunt went entirely wrong and she ended up shooting him with a fatal wound.
The Stunt
In a report via the BBC, Pedro Ruiz asked his girlfriend Monalisa Perez to shoot him in the chest from roughly 12 inches away. The only thing between him and the bullet was a book believed to be around 1 and a half inches thick. I know. What could possibly go wrong?
Well, the bullet promptly made short work of the book and also Mr. Ruiz who died due to the shot. Although the report does not mention this, to my understanding the gun in question was a .50 caliber. Basically, one of the most powerful handguns available.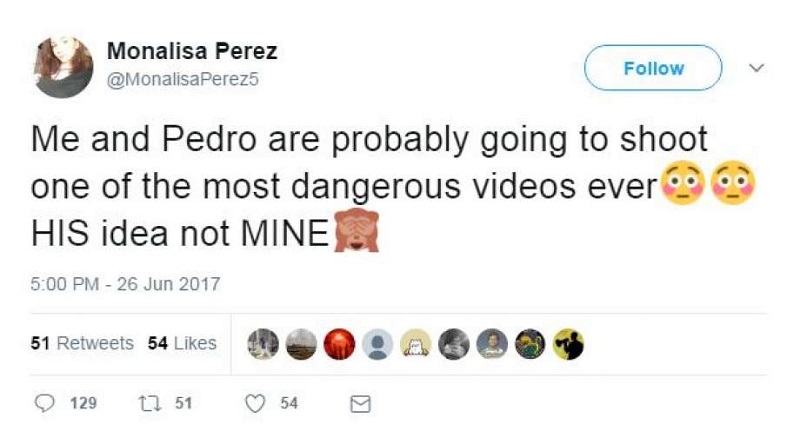 There had been question marks over what sentence would be appropriate for Monalisa Perez. She did, after all, kill him through a deliberate act, but then, it was hardly as if she wanted to murder him either. A judge has eventually decided to convict Ms. Perez of 2nd-degree manslaughter and has passed the following sentence. 180 days in prison, rotating on 10 in, 10 out for the first 3 months. The remaining sentence can be served in home confinement.
Additional terms
The judge also indicated that Ms. Perez was banned from owning guns for life, would have to serve 10 years probation and would not be legally allowed to profit in any way from the event. The irony is particularly striking in the last part of that order as that is exactly what the pair were looking to achieve with the stunt.
If nothing else, this should serve as a warning to those who will do anything for celebrity. There can be very serious consequences.
What do you think? A fair sentence? Is social media such as YouTube to blame? – Let us know in the comments!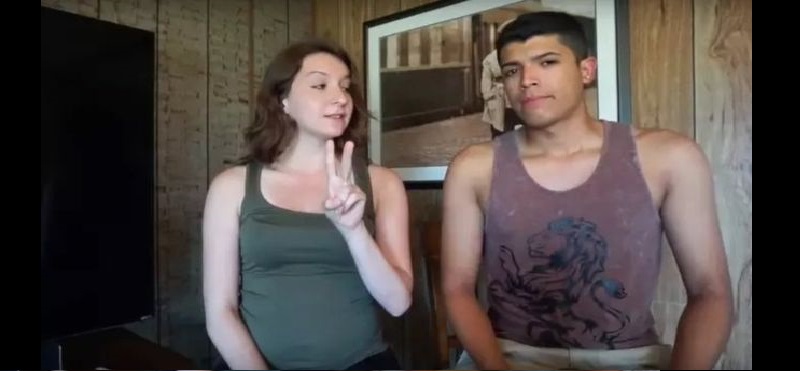 Support eTeknix.com
By supporting eTeknix, you help us grow. And continue to bring you the latest news, reviews, and competitions. Follow us on Facebook and Twitter to keep up with the latest technology. Share your favourite articles, chat with the team and more. Also check out eTeknix YouTube, where you'll find our latest video reviews, event coverage and features in 4K!
Check out our Latest Video