Mark Hamill and Carrie Fisher Will Be in Star Wars Episode IX
---
---
---
Ron Perillo / 5 years ago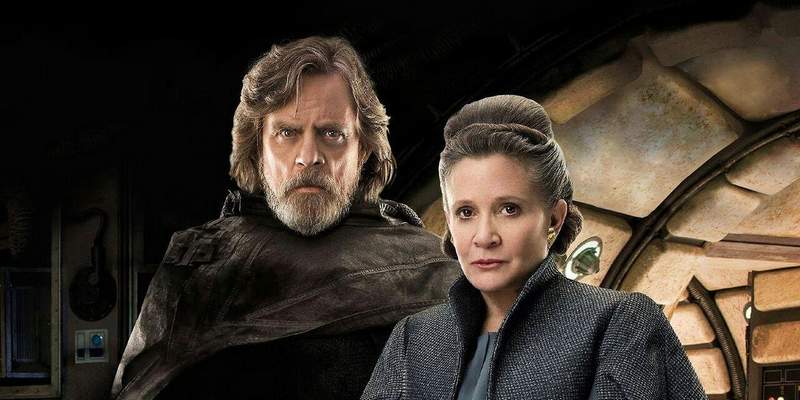 Back from the Dead
Lucasfilm has confirmed that both Carrie Fisher and mark Hamill will be returning in Star Wars Episode IX. The next installment is going to begin production on Wednesday so Lucasfilm has begun an initial round of promotions. It goes without saying that Fisher and Hamill will be reprising their roles as Leia and Luke. However, up to what capacity is unknown. Is it going to be a flashback scene or is it going to be in force spirit form? It could even be both.
While the Mark Hamill is still alive, Carrie Fisher has unfortunately passed away in December 2016, which complicates things a bit. Although considering they had a completely CGI Peter Cushing reprising his role as Grand Moff Tarkin in Rogue One, despite being dead for 24 years, this could work.
Who Else is Going to Be in Episode IX?
Lucasfilm has also confirmed that Lando Calrissian will be back. He will be played by the original Billy Dee Williams instead of the younger Donald Glover. Daisy Ridley as Rey is also returning, as well as Adam Driver as Kylo Ren.
So are John Boyega as Finn, Oscar Isaac as Poe, Lupita Nyong'o as Maz, Domhall Gleeson as Hux, and Kelly Marie Tran as Rose.
Joining the cast this time are actors Naomi Ackie and Richard E. Grant. Furthermore, Variety has confirmed that actress Keri Russell will be joining the cast in an action-oriented role.
When is Star Wars Episode IX Coming Out?
Episode IX will premiere in theaters on December 20, 2019, after moving from the original May 2019 schedule.