BP Begins Using New 2.2 Petaflops Cluster For Oil Exploration
---
---
---
Peter Donnell / 9 years ago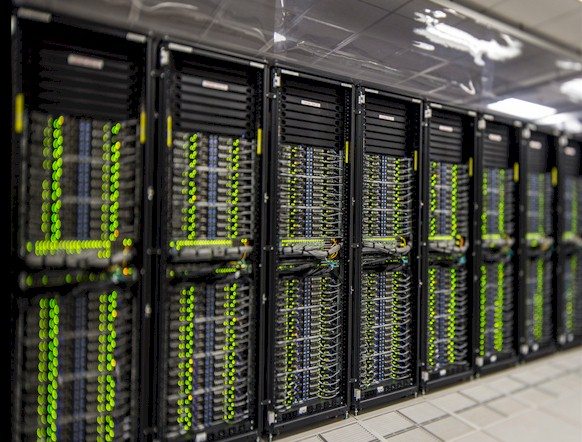 BP have just opened up their brand new datacenter in Houston, which now houses the world's largest supercomputer for commercial research and it is capable of punching out data at more than 2.2 petaflops.
The currently unnamed system is part of a five year investment program at BP that will cost $100 million. It is interesting that BP claim it is the fastest cluster in the business too, given that the Pangea ICE-X cluster that is used by rival gas firm Total Group clocks in at 2.3 petaflops, and that performance is due to be doubled by 2015!
With 536TB of memory, 23.5 petabytes of storage space and more than 67,000 CPUs, the BP rig is one incredibly powerful piece of hardware, obviously. It is based on HP's Scalable System SL6500 server enclosures, typically used for cloud computing system.
2,912 HP ProLiant SL 230s Gen8 server nodes make up the bulk of the system, each packing two eight-core Sandy Bridge Xeon E5 2600 V1 CPUs with 128GB of memory. Then an extra 59 DL580 racks with Xeon E7 Westmere-EX CPUs running at 2.4 GHz. With 2,520 ProLiant SL230s Gen8 nodes featuring ten-core Ivy Bridge-EP Xeon E5-2600 V2s at 3 Ghz completing the set. Bringing the total to 96,992 cores.
Thank you EnterpriseTech for providing us with this information.
Image courtesy of EnterpriseTech.