Brainwavz HM5 Studio-Monitor Headphones Review
---
---
---
Peter Donnell / 2 years ago
A Closer Look and Performance
---
Right, it feels like we've been talking all day about these headphones, and we haven't even taken a look at those yet! It's clear that Brainwavz have put a lot of effort into the accessories and ensuring the wide support and functionality of the HM5. Of course, that's darn good thing anyway. However, they've put a lot of effort into the headphones too, as they look absolutely fantastic. The use an enlarged earcup design that fits around the ear.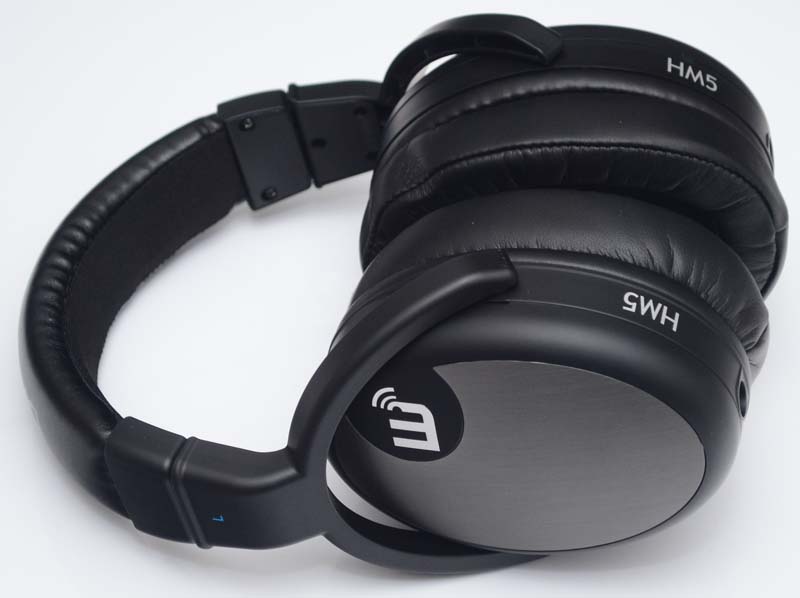 This around the ear design ensures a comfortable fit; especially when you factor in the super soft leather and foam padding of the ear cups. The headset its self is incredibly lightweight given its size. Of course, that's by design, as it's meant to leave you unencumbered during those long recording sessions.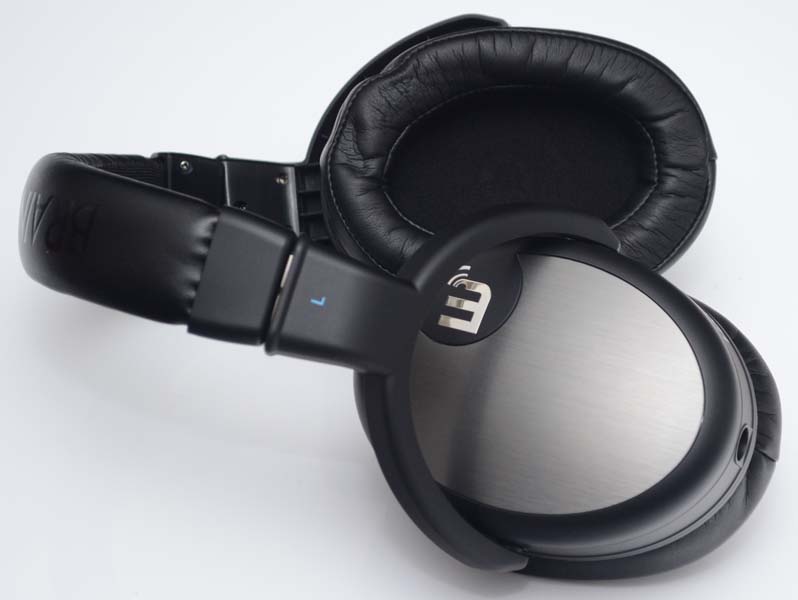 Comfortable
It's not built super strong for sports or all-weather use. It's build to be the right tool for the job when you're in the studio with your keyboard, guitar, mixing deck, laptop, whatever. In those scenarios, like with me sitting at my desk right now, it's just super soft and light to wear, and that's a real winner in my book. Many gaming headsets tend to feel bulky or tight, so these headphones are a nice change of pace here.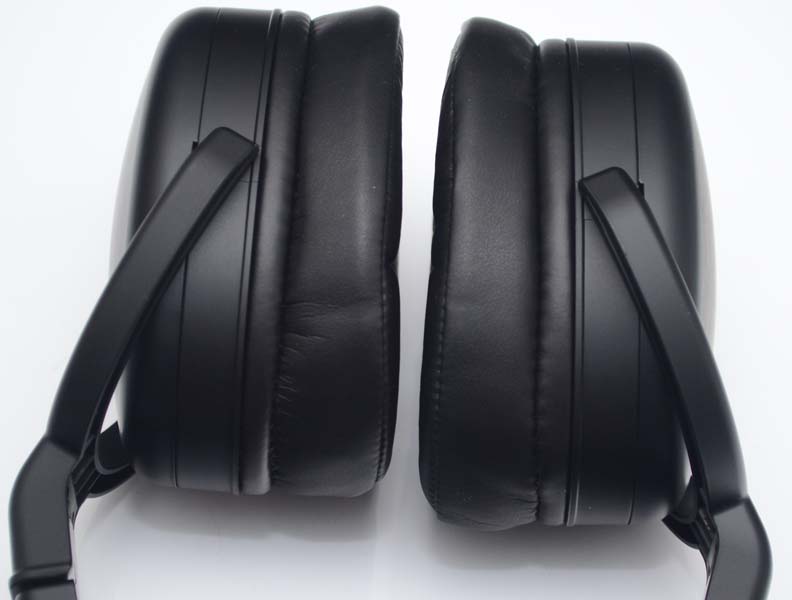 The design is kept purposely simple, as they don't need volume controls, Bluetooth or any of that nonsense. Each drive is fed directly with the included audio cables, hence the need for two inputs on the headset; one left, one right. They're standard 3.5mm mono cables that join to a 3.5mm stereo cable on the other end, so they're widely compatible, and cables are easily replaced if you need to. The clean design not only looks sleek though but also helps Brainwavz ensure there's nothing else to interfere with the sound.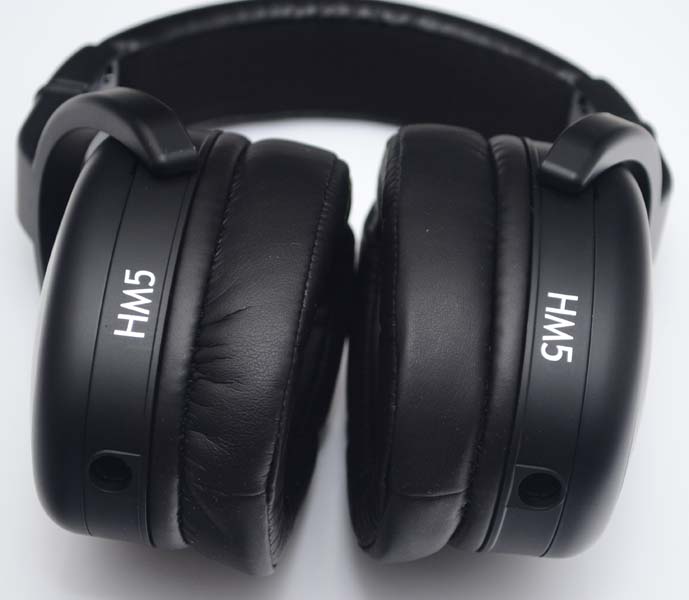 Closed-Back Design
The sleek outer housing is clean and tidy, and there's a brushed metal effect back panel. What's most important about this design though is that it's closed back. This means there's a positive pressure around your ears, rather than an airflow for the drivers. This helps tighten up the sound and response significantly. A byproduct of this is that it provides copious amounts of passive noise suppression. That means you can have them playing quite loud and very little noise escapes to bother other people and recording equipment around you. Furthermore, it blocks noise out, and even with just quiet music playing through them, you'll not hear much of anything from your surroundings.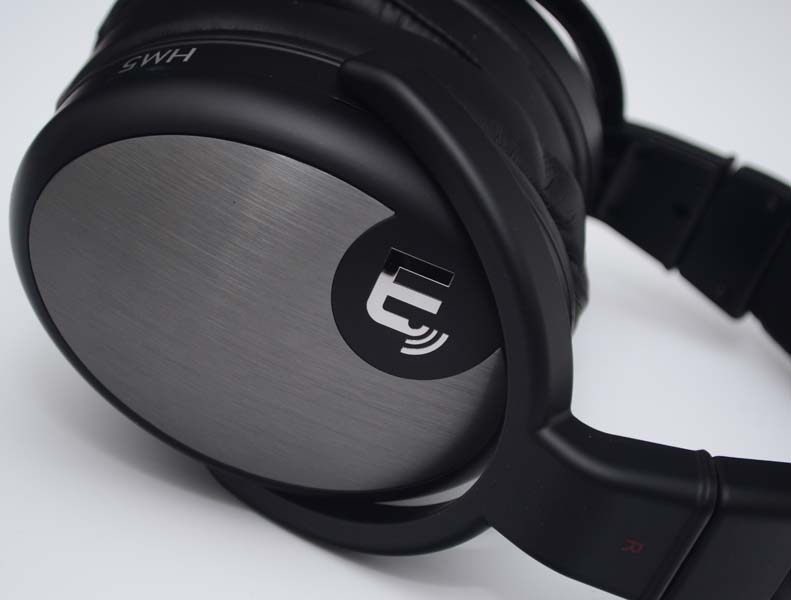 The drivers are mounted firmly in those cavernous ear cups, which are then mounted on Y-shaped pivoting arms that join to the headband. It's a simple, well proven, method for headphones. Nothing fancy, but it doesn't really need to be either.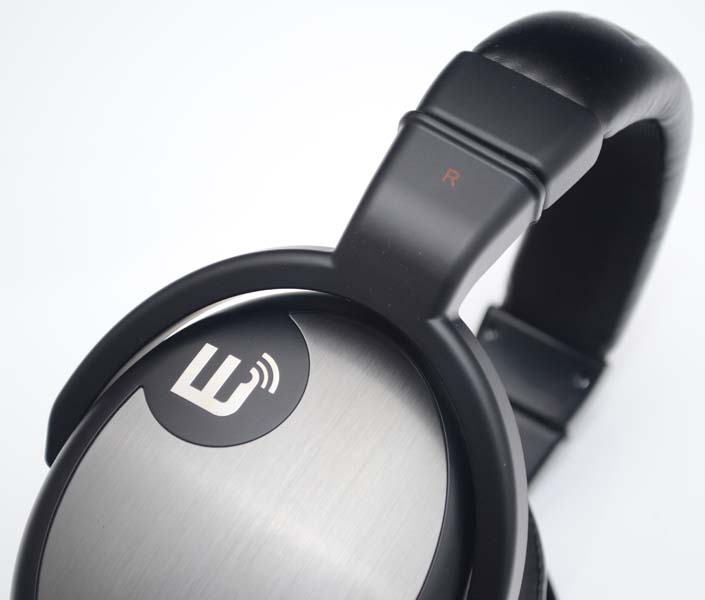 Flip Out
They do pivot back and forth as much as you need, which I find helps with the fit regardless of the amount of headband adjustment you're using/requiring.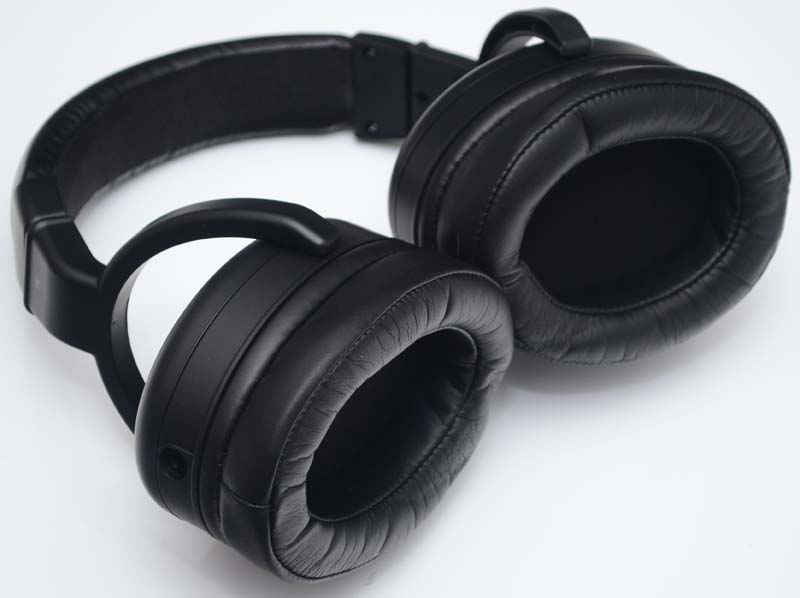 The level of extension is pretty significant too, so for younger users, it's going to fit well, and you'd need a pretty big head to need the maximum setting.
The headband its self is quite thin but is fully covered in the same soft foam and leather. It's very comfortable and doesn't snag in your hair. Most importantly it distributes weight pretty evenly. Although the soft and lightweight design of the headset means it already rests pretty lightly anyway.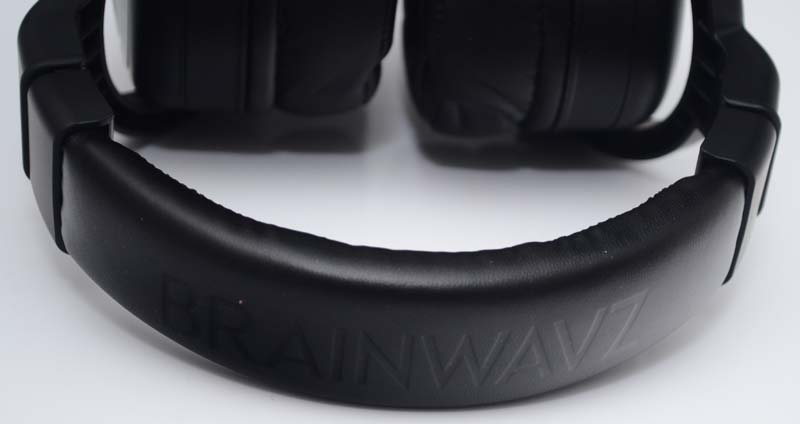 Acccurate Sound
When it comes to acoustic performance, the drivers are actually a little unremarkable for day to day use. What many might not get is that they're kind of meant to be that way. Studio monitors have a very flat response, and you rely on your EQ, your amp, and your own mix to create the sound. It's the way it's meant to be heard. Many consumer headphones, gaming headsets, etc, they all have a bit of tweaking to their response built-in. They're tuned to the ear of their creators and what they think their customers will love. There is nothing wrong with that of course, but there's also a market for those who need to hear the audio as it is, as it is actually being recorded.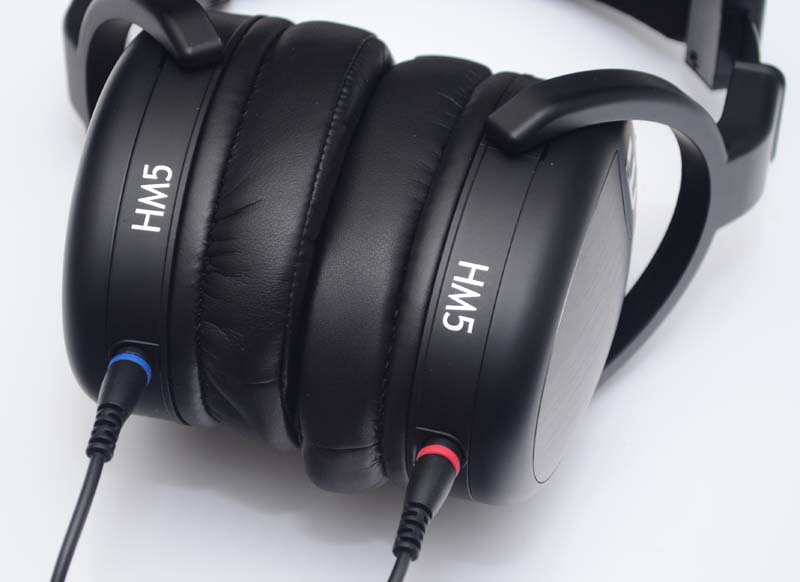 I plugged these into my phone and listened to some streaming music on Amazon. It sounded pretty great, but nothing special. The bass is detailed and clear, the mid-range is spot on, and there's a lofty quality to the high-end that creates space, but plenty of accuracies. However, it just didn't tickle my music loving itch which likes a bigger sound. However, plugging them into my Onkyo amplifier, or into my guitar amp, well that was a whole different story. With a more powerful amp and DAC staged behind them they came very much to life. Responding from 10 Hz ~ 26.5KHz there's a lot of low-end thump there if you've got the source material and the hardware to drive them right; something that will really come through if playing bass guitar or drum monitoring through them.