Bruce Willis Says "Die Hard Is Not A Christmas Movie"
---
---
---
Mike Sanders / 5 years ago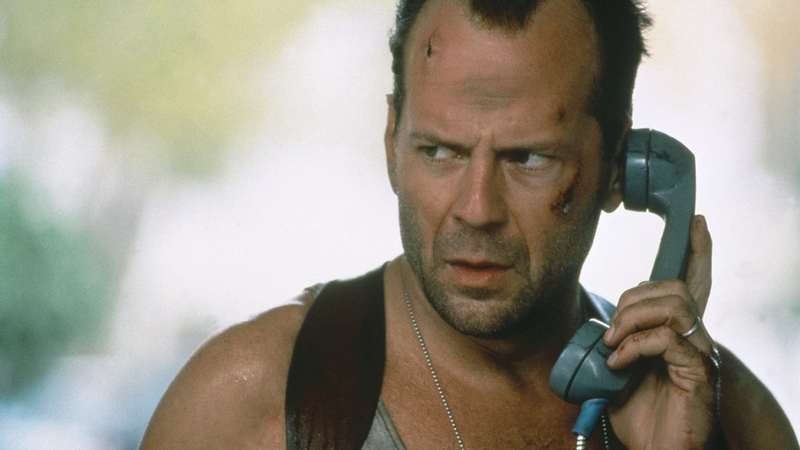 Bruce Willis Says "Die Hard Is Not A Christmas Movie"
Comedy Central recently hosted a celebrity roasting of Bruce Willis. For those unaware, a roast is generally where your friends and family make a speech often talking about what they hate most about you. It's a tongue in cheek homage while on the surface seeming to be quite cruel.
As part of his closing remarks though, in a report via CNET, Bruce Willis wanted to make one thing perfectly clear. Die Hard is apparently definitely not a Christmas Movie
"It's A Bruce Willis Movie"
It is true that many fans of Die Hard consider it to be a Christmas movie. If anything, despite the fact that the movie is set during Christmas, most fans tend to like it under this guise as an alternative to all the generally slushy heartwarming Christmas films the TV channels peddle every year. It seems as though that the main star himself doesn't agree!
Bruce Willis closes out #BruceWillisRoast with a harmonica solo pic.twitter.com/BrzPQM0dhk

— Kirsten Chuba (@KirstenChuba) July 15, 2018
In his closing remarks, Bruce Willis said "Die Hard is not a Christmas movie! It's a God Damn Bruce Willis Movie!" – He then went onto perform what can only be described as a bit of a strange harmonica solo to 'Respect Yourself'. Well, I guess that's that then. Die Hard isn't a Christmas movie… or is it?
Is Die Hard A Christmas Film?
Let's be clear, the film is set during Christmas. In fact, one of the main opening points is Bruce Willis coming to see his daughter for Christmas. How much more Christmassy could you get? So, Bruce Willis might not think that Die Hard is a Christmas movie, but I'm sorry Bruce, I think the rest of us prefer to think of it that way. I'm getting ready for my annual trip to the Nakatomi Tower on Christmas Eve, what about you?
What do you think? – Let us know in the comments!