Buffalo BS-MP2008 8-Port Multi-GbE Switch Review
---
---
---
Bohs Hansen / 3 years ago
A Closer Look and Specifications
---
It is time to take a closer look at the switch, inside and out. Let us find out what it's made of. Considering that this is a switch, it won't take long.
Front View
Let us start with the front. On the left side are the various LEDs for power, connection, and connection speed.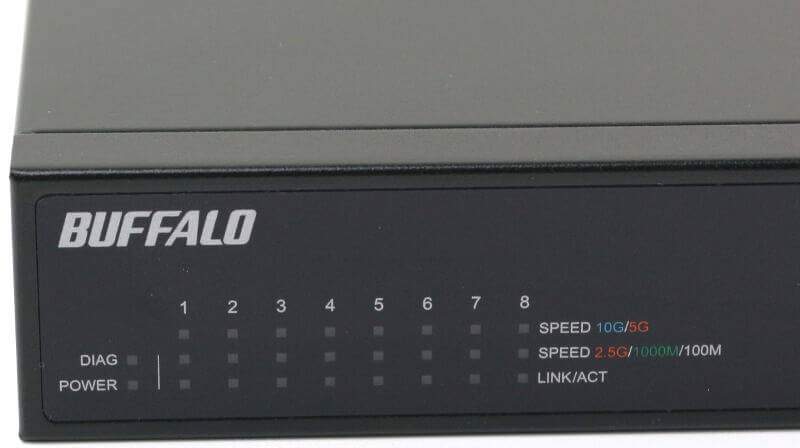 The LEDs are bright enough to be easily visible, thereby allowing quick diagnostics at a glance.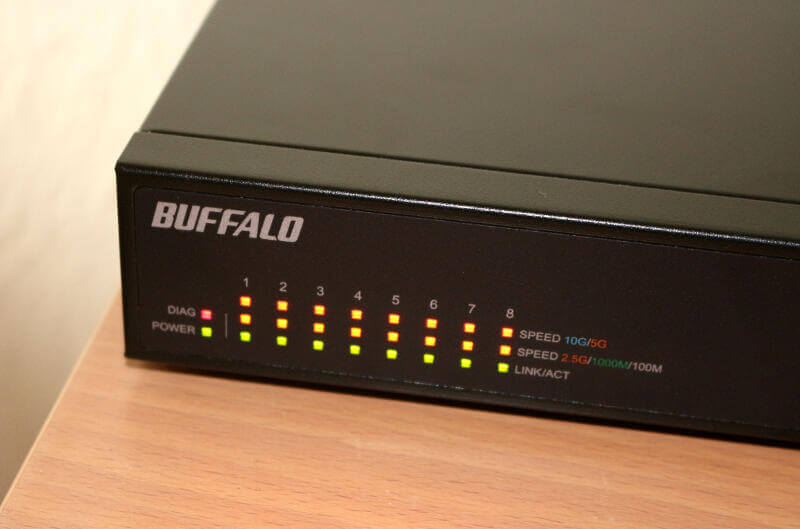 On the right side, we see the 8 RJ45 10Gbps capable ports. Next to them is the reset-pinhole for easy access. Having it on the front is great when the unit is rack mounted as it will be a lot easier to access.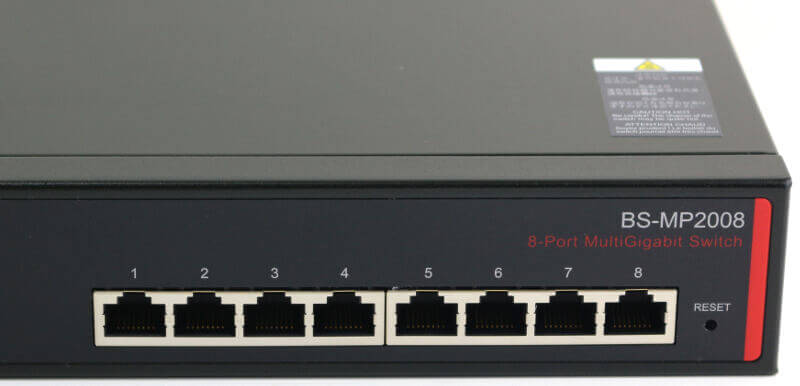 Rear View
The rear side only has two features, the first being the fans. There are two small fans in the middle of the unit which will speed up as needed. These kind of fans aren't silent, but they aren't as loud as other's I've heard. Still, it might be worth upgrading them with something like Noctua's NF-A4x20.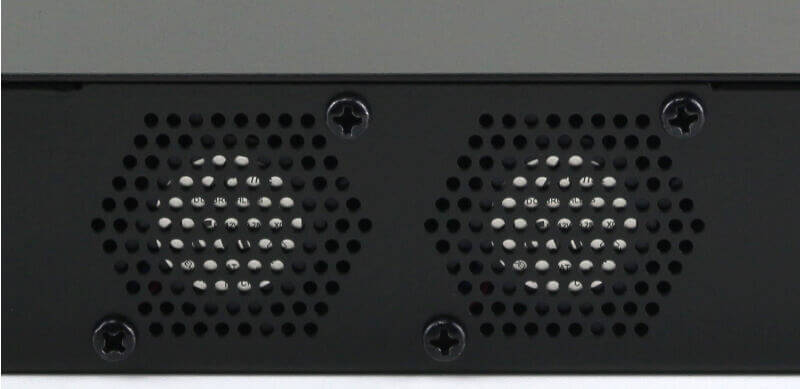 To the right side of the fans is the power connector and hole for the cable-routing helper.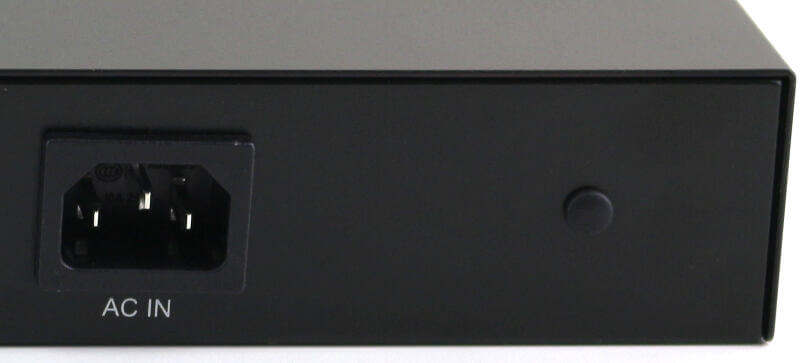 Side View
The sides don't have any distinct features as such. There are a few air intake holes near the front and holes for the 19″ mounting shins.

Bottom Side of Things
The bottom doesn't have a lot more than the sides. There are markers where to place the rubber feet for desktop usage in each corner. In the middle, we see a sticker with all the legal and important details of the unit.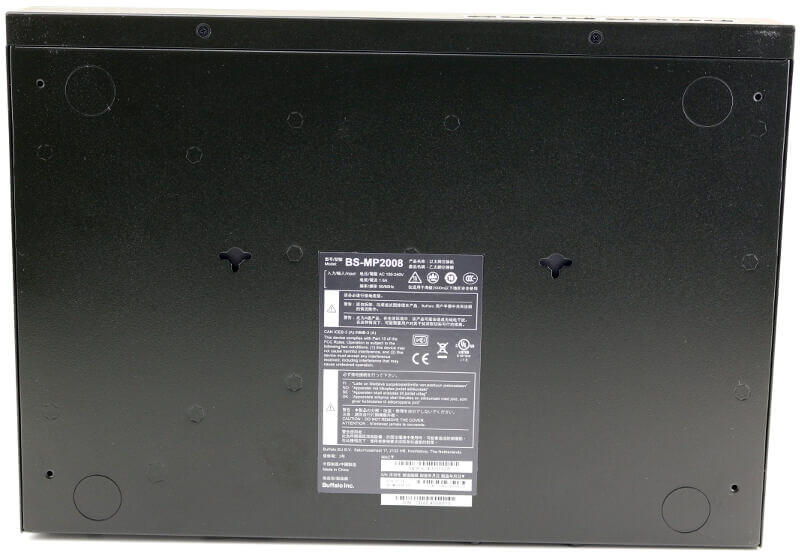 Next to the sticker, on each side, are the two three-pronged wall-mount cutouts. With them, you can mount the switch in almost any direction, directly on any surface.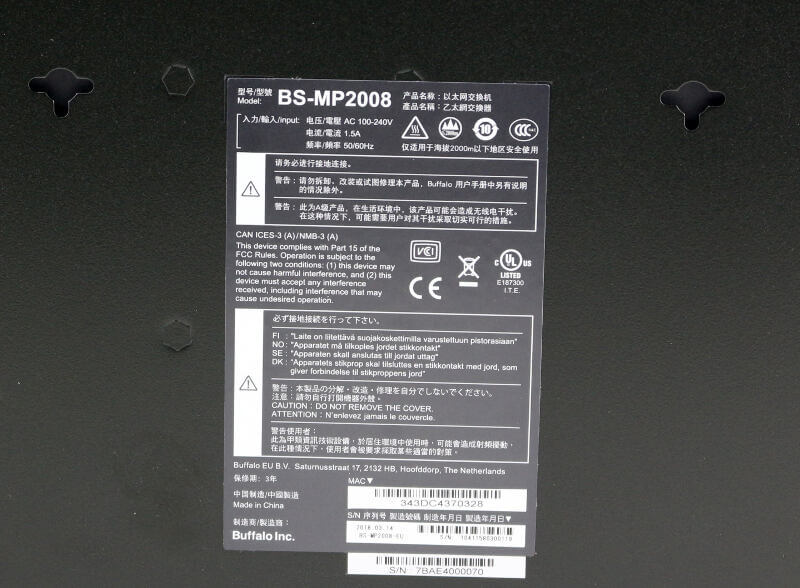 Insides Out
When opening the switch up, we see that it's all quite simple.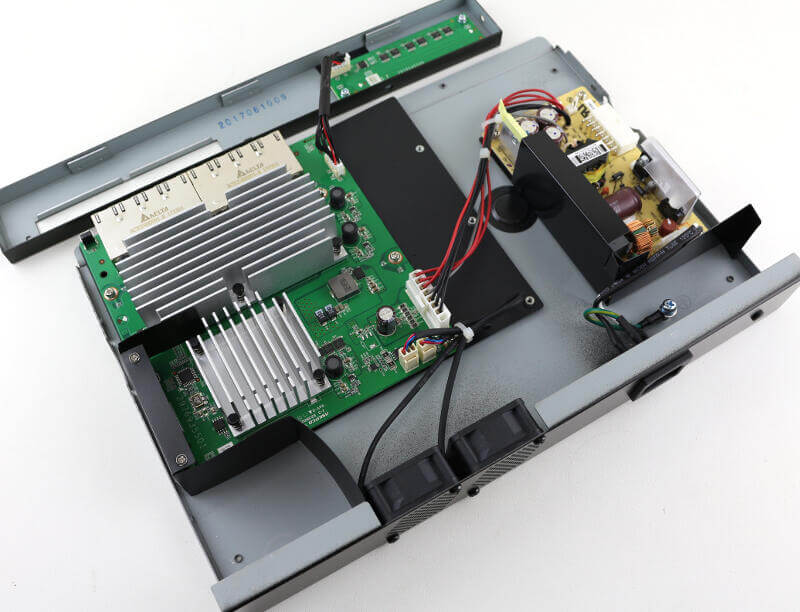 The fans could easily be replaced with after-market fans, if you chose to do so. Keep in mind, depending on which fans you get, you might need to change the pin-layout of them.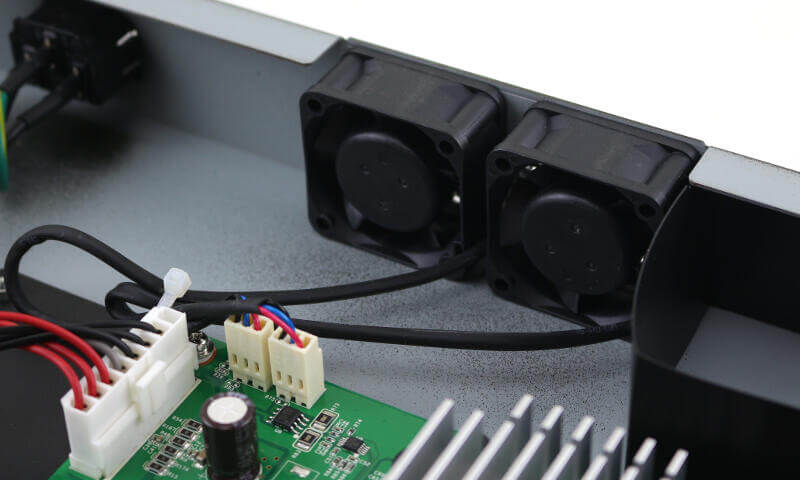 And this is the power supply.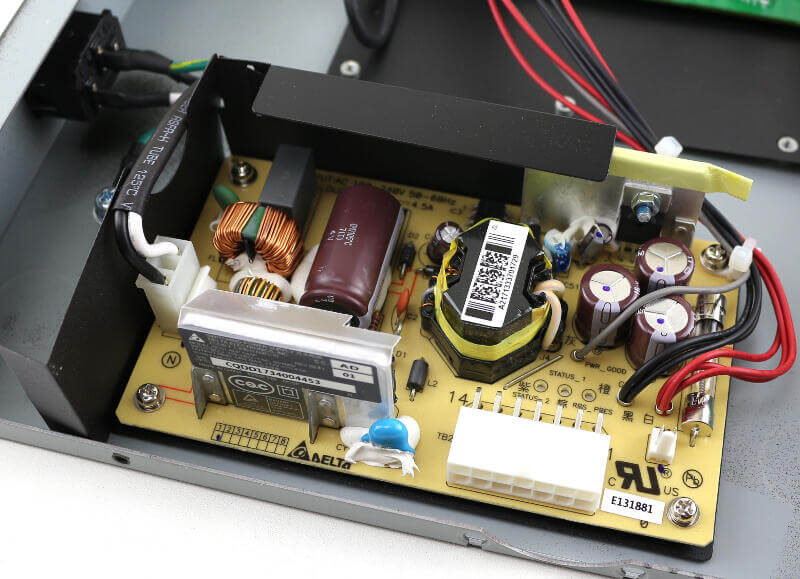 Specifications
The specifications are valid at the time of the review. There's always the possibility that these will be changed in future revisions of the product, if made.