Burger Flipping Robot Starts Its First Day On The Job
---
---
---
Mike Sanders / 4 years ago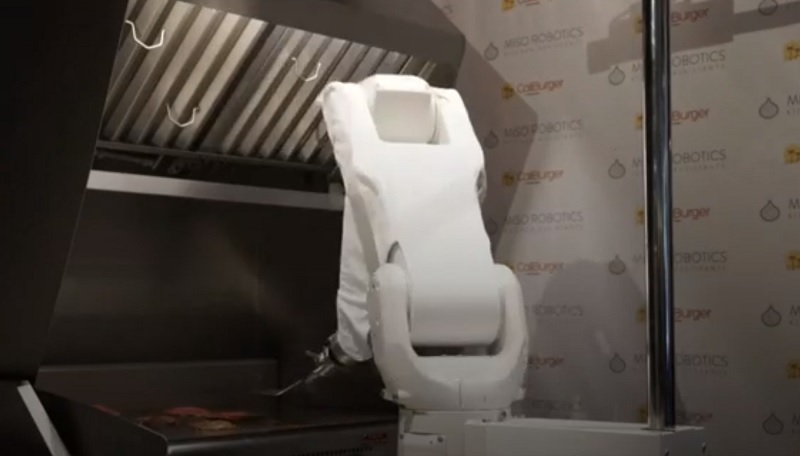 Burger Flipping Robot
I daresay that I may be similar to many of you that during my student years, I worked in fast food to pay bills and to buy beer. It's not an experience I would have traded for anything and at 16-years old, I learned a lot about the real world very quickly.
It seems, however, that the days of the burger flipper might be over as a robot has been designed to do exactly that job.
Orwellian Overtures
While Fritz Lang may have discussed the redundancy of human labor in Metropolis, he didn't specifically get into the business of burgers. Neither did George Orwell on his films full of social commentaries. Flippy, as they have called this robot, however, might have been an object of some interest to them.
In a report via the BBC, the robot has been implemented in a restaurant in Pasadena, Los Angeles with plans to roll it out to 12 further locations.
The robot incorporates timers and heat sensors to determine the perfect moment to turn the burger. Impressively as well, it can also handle up to 12 burgers at a single time.
The student working at the fast-food restaurant may, therefore, soon be a think of the past!
The good and bad points
There are obvious perks to having a robot working in your kitchen. There is the sanitation aspect, a robot doesn't get any dirtier than the food it's touching. Secondly, reliability, a robot is far less likely to call in sick 10 minutes before its shift starts. Thirdly competence, I'll say no more.
The downside is of course that robots are not infallible and if you rely on them, when they stop working (which they generally do at some stage) your production grinds to a halt.
What do you think? A good idea? A glimpse of the future? – Let us know in the comments!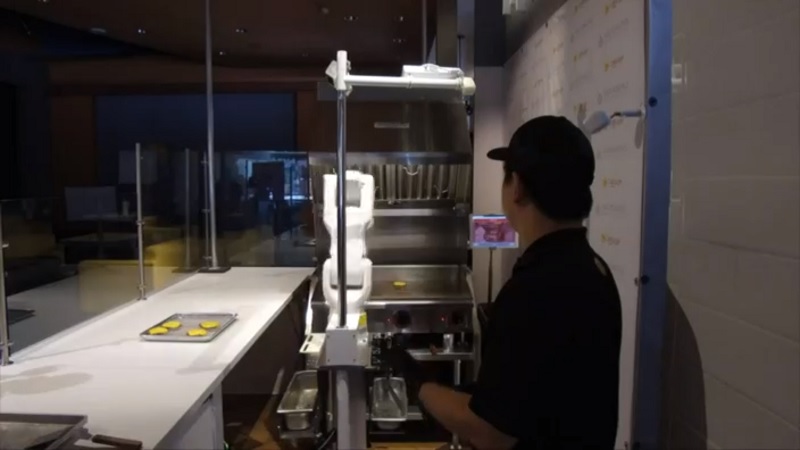 Support eTeknix.com
By supporting eTeknix, you help us grow. And continue to bring you the latest news, reviews, and competitions. Follow us on Facebook and Twitter to keep up with the latest technology. Share your favourite articles, chat with the team and more. Also check out eTeknix YouTube, where you'll find our latest video reviews, event coverage and features in 4K!
Check out our Latest Video