Buy an Apple Pirates Flag for $1,900
---
---
---
Ryan Simmons / 8 years ago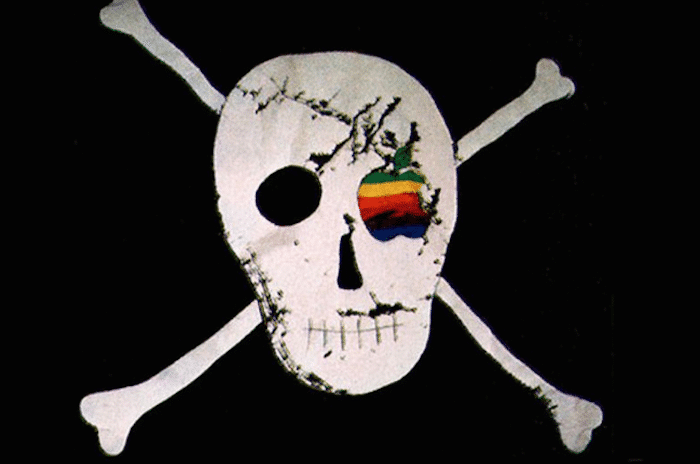 Susan Kare, the designer of the original Macintosh's graphics, fonts and icons, has announced that she is to start selling hand painted pirate flags.
The flags have been designed to resemble the flag once flown above the Bandley Drive building at Apple's campus – the building where Apple's top secret Macintosh team were hard at work building the legendary machine in the early 80s.
Steve Jobs said "It's more fun to be a pirate than to join the Navy", hence why programmer Steve Capps thought it would be a good idea to get Susan Kare to paint a Pirate Flag and fly it above the building. Something that was initially a joke about Jobs' insistence on the Mac team being rebellious pirates, ended up becoming a "permanent fixture of the building". You can read more about the flag's origins at folklore.org.
You might wonder who would spend that much money on a flag. Well, I must confess, I have spent about £120 on a beautiful print hand signed by Susan Kare, that will soon be on the wall above my desk.
You can order the flag here, but be sure to take a look at all of her other designs, whether you're an Apple, PC or Android user – I'm sure you'll find something that appeals to the tech lover in all of us.
Source: The Verge