Buy My Barina – Well Made Ad for a 1999 Holden Barina
---
---
---
Chris Smith / 9 years ago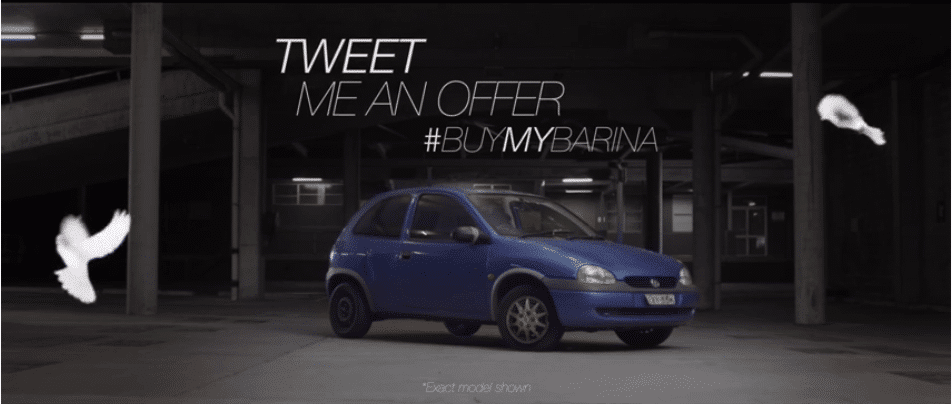 David Johns is presented with a problem – who wants to buy my crappy second-hand 1999 Holden Barina? Luckily for him, he's the digital director for Chimney.
What's his solution? Make an amazing, factory production quality advertisement, set up a social hub (#buymybarina) and a witty accompanying website. Unfortunately for those interested in viewing this platform, thanks to the popularity of Johns' promotion, it seems that his website has currently been 'hugged to death' due to an onslaught of traffic.
[youtube width="1280″ height="720″]https://www.youtube.com/watch?v=BJj7Km7Raks[/youtube]
Currently sitting at 20,000 views, the above video seems to have done its job – even if it does portray this Australian timeless classic as a top of the range luxury sedan. The promotion goes on to list the obvious luxury items contained in the Barina, including its futuristic tape player, AM/FM radio and cool fan all included with an amazing 10 months of registration.
All of these points are tied in by the website, with it claiming:
"This Holden Barina will make any other journey seem uneventful" BuyMyBarina
When Johns was asked why he decided to make this video, he replied:
"Why would I spend $8,000 doing work to sell a car worth $1,000 to $2,000? Honestly, because I had the time and I just wanted to show off my skills." 

"There's so much competition for selling used cars, I wanted to do something clever." News.com.au
A quick search on twitter for #buymybarina proves that this advertisement is a raging success and a solid marketing experience for his company.

We haven't found any reports claiming if this fine piece of machinery has changed hands as of yet, but we're on standby for the announcement. Will someone buy this Barina out of pure novelty? Let's wait and see.