Cable Industry Responds to Record Cord Cutting Year by Hiking Prices
---
---
---
Ashley Allen / 7 years ago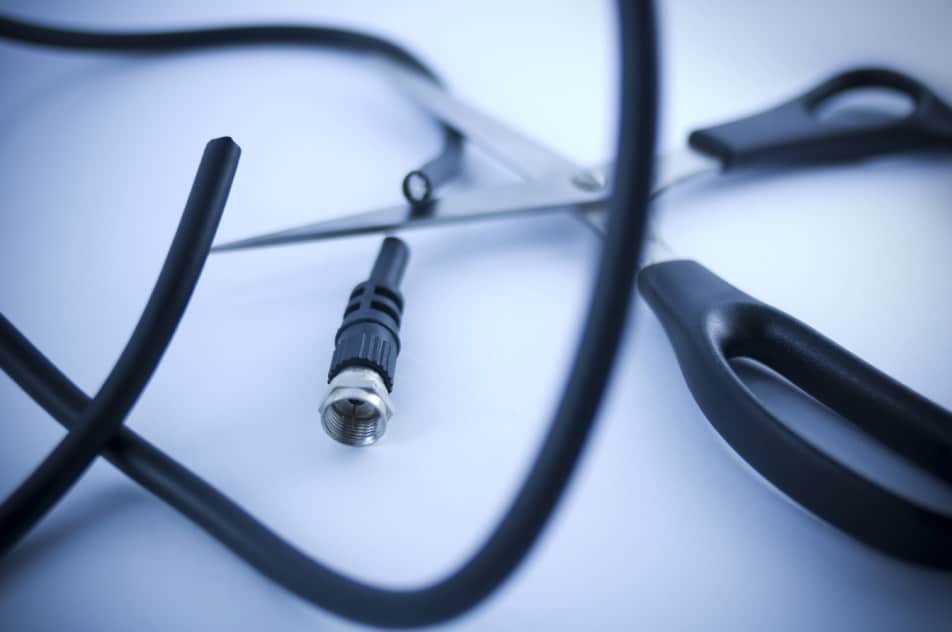 2015 was the year that cable TV companies could no longer dismiss 'cord cutting' – eschewing traditional television services in favour of new online alternatives, both legal and illegal – as a fad. US cable providers lost 4.9 million customers last year with that figure expected to jump by 12.5% in 2016, and that's not counting the scores of young people who have grown up with online services and have no intention of ever signing up for cable packages. Wall Street has taken notice, too late, with billions lost over the last half-decade. Cord cutting is a real threat to old media, and it's only going to become more popular.
How are the cable companies responding to this crisis? How do they intend to attract back old customers and tempt new young consumer? By putting their prices up, of course. From January 2016, AT&T, Verizon, Dish, DirecTV, Comcast, and Time Warner Cable will all be putting up their rates, by between $2 and $10 a month.
"Comcast, the nation's largest cable provider, announced earlier this month that subscribers nationwide will see prices go up an average of 3.9 percent, and increases already have taken effect in some markets. The company will also hike its "broadcast TV fee" by 66 percent from $3 a month to $5. This relatively new fee covers the cost of retransmission fees that over-the-air broadcast TV networks like CBS, NBC, ABC and FOX charge cable companies for redistributing their networks on pay-TV systems."
The cable providers are justifying the price rise as necessary to cover the cost of its programming. In other words, the companies are losing customers, and therefore revenue, and yet the programming output remains the same. Therefore, existing customers are having to pick up the slack left by cord cutters who have jumped ship:
"Cable and satellite companies say the higher prices cover some but not all of the higher programming costs. The amount that Time Warner Cable pays local broadcast channels has risen 85 percent in the past two years, while its costs for carrying sports networks have increased 116 percent since 2008, according to spokesman Bobby Amirshahi."
71% of cord cutters attest to moving away from cable subscriptions due to rising costs. As ever, old media is too entrenched in its stubborn methods to turn that shotgun away from its own foot.
Image courtesy of BGR.