CableMod Reveals Sleeved Power and Ethernet Cables
---
---
---
Peter Donnell / 5 years ago
Taking your modding seriously can be expensive business, with a huge range of changes you can make to your system. One of our personal favourites is sleeved cables, it doesn't matter if you cover them yourself, or you buy them pre-made and fit them, the visual impact it can have on your system is huge. So what would happen if you took that same approach and carried it on outside of the chassis?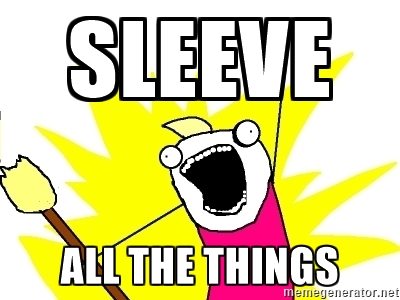 Today, CableMod is launching their new CableMod Sleeved Power and Ethernet cables, allowing you to take the visual impact of your chassis and continue it that little bit further. It may sound a little excessive, but we know many system builders out there who will buy these up in a hurry, because we all know braided cables as just too cool to ignore, right?
CableMod Sleeved Power Cords are the stylish way to power your system. These 2m long cords come sleeved with none other than CableMod's famous ModFlex™ and ModMesh™ sleeving – two ultra-dense sleeving materials that completely hide the wire underneath for a luxurious look. The heavy-duty all-copper 16AWG wire ensures optimum power delivery to your components, while the precision-molded connectors with strain relief mean maximum safety and long life. Available in a variety of vibrant colors, and four different power plugs, these UL-approved power cords are a powerful way to add color to your rig.
CableMod Sleeved Ethernet Cables add that signature CableMod look to your network. Like our new Sleeved Power Cords, these Ethernet Cables also come in both ModFlex and ModMesh varieties, allowing you to perfectly match the rest of your CableMod cables. Beneath the premium sleeving is pure copper 24AWG wire for maximum data transmission, and CAT6 classification makes these cables ideal for modern 10/100/1000/10G BASE-T networks. CableMod Sleeved Ethernet Cables are built with UTP shielding to minimize crosstalk and are available in both 1m and 2m lengths.