Call of Duty: Infinite Warfare to Include COD 4
---
---
---
John Williamson / 7 years ago
Call of Duty 4: Modern Warfare is widely perceived as one of the greatest multiplayer first-person shooters ever devised and still has a loyal following years after being released. Not only that, the game included an enthralling single player campaign which proved to be quite challenging on the hardest difficulty setting. Since the arrival of Call of Duty 4: Modern Warfare, the series has received a fairly mixed reception which culminated in widespread disdain of Call of Duty: Ghosts. As a result, many perceive the franchise as very iterative and lacking in innovation. In today's console market, remasters are a common occurrence and proved to be quite popular. According to InfiniteWarfareLeaks on Reddit, the latest Call of Duty title will include a HD remaster as shown by the image below: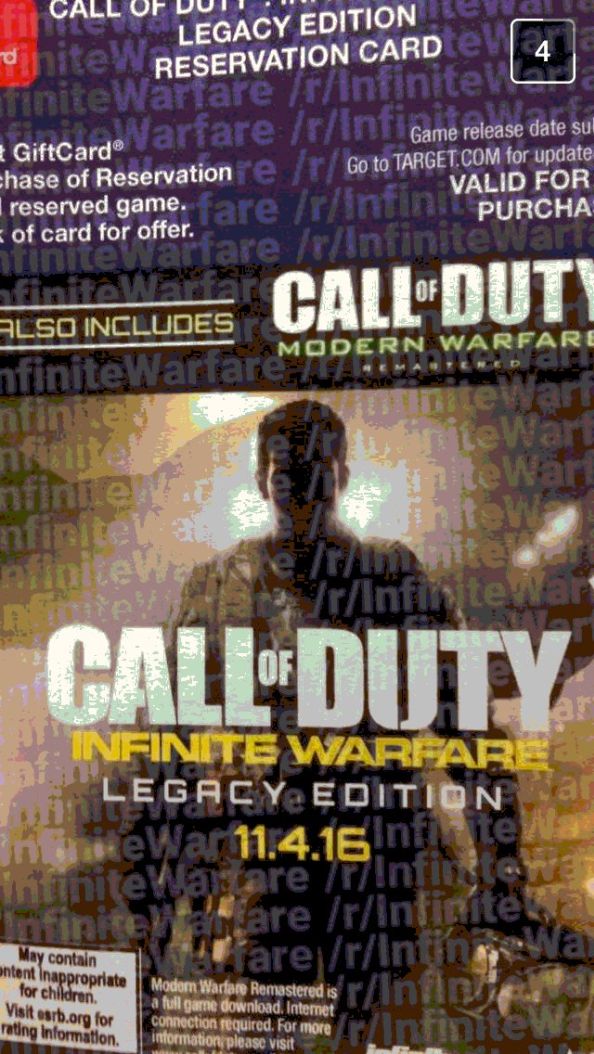 Upon first inspection, the image looks genuine and outlines that the remaster will be bundled with the legacy edition. This isn't a surprising move given the current trend to release numerous remasters from previous generations. This is a good extra and I presume many users will want to re-visit the game with new achievements. Unfortunately, there's no information regarding the frame-rate or render resolution but it should be 1080P at 60 FPS given the game's age.
Are you looking forward to Call of Duty: Infinite Warfare?
Image courtesy of FanPop.com