Call of Duty Black Ops 3 Storage Requirement Revealed
---
---
---
Rikki Wright / 7 years ago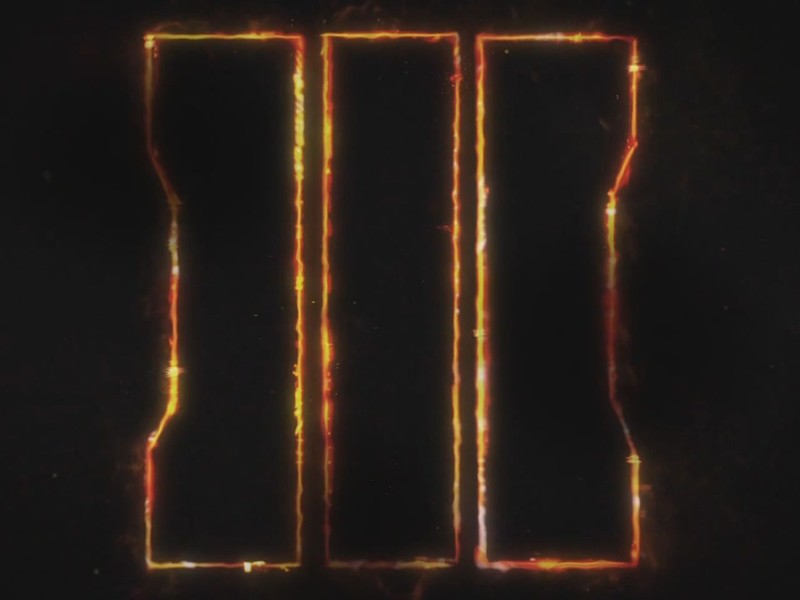 We've all been there, a brand new game has come out and your Steam/Origin/uPlay/Insert your chosen game utility here folder tells you to make some space, why? Because the new game you want is 40GB+ in size. Now Treyarch Studios has updated the Steam product page with the last piece of the system requirement puzzle, a large 60GB of storage space piece.
This isn't a huge shock to the system, if you've been playing on the PC for longer than an hour you will know that most big titles will require anywhere from 30 to 60GB+ of storage space, just take a look at Grand Theft Auto V with a requirement of 65GB.
It's not quite clear if the "NUK3TOWN" bonus map is included in that figure considering most of the customers for this game will likely have pre-ordered it, we'll just have to wait and find out. For those that do not know, here are the system specifications direct from the Steam product page: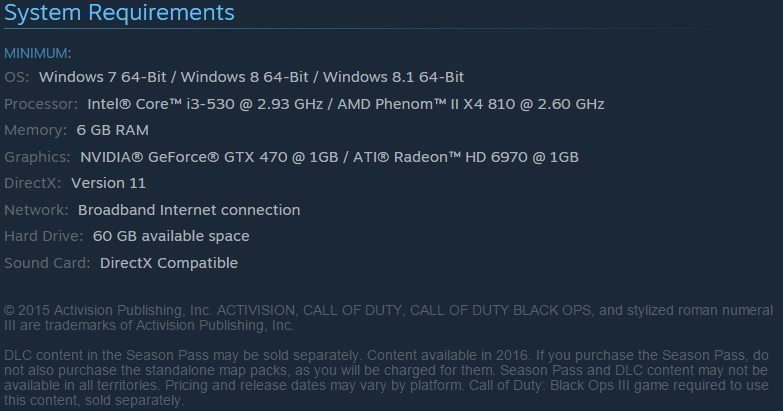 Do you think Black Ops 3 will impress the PC community with this new requirement or will it die off in the horde of zombie console gamers? Let us know your thoughts down in the comments.