Call of Duty: Modern Warfare 2 Official PC Requirements Confirmed!
---
---
---
Mike Sanders / 5 months ago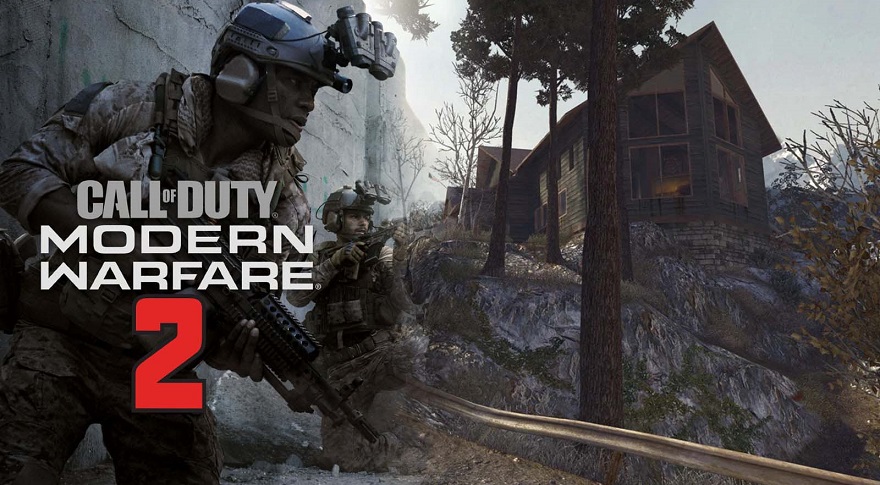 Ever since I played the beta version last month, I have been massively looking forward to the release of Call of Duty: Modern Warfare 2. – It is, in fact, one of my most anticipated COD releases since the Modern Warfare reboot back in 2019. With it set for release on October 28th, however, you might be wondering if your PC is going to be able to handle it.
Well, following the publication of the official PC requirements from Activision, you can now find your answer!
Call of Duty: Modern Warfare 2
The good news is that, overall, the PC requirements for Modern Warfare 2 are pleasantly benign. Oh sure, you're going to need some fairly potent hardware if you plan to go 4K, but both the 'competitive' and 'recommended' specs should be easily gobbled up by even just a relatively modern gaming PC.
The only notable downside, however, is that, once again, Modern Warfare 2 is going to be the thief of storage space with it requiring, just on launch, 72GB. And remember, this will undoubtedly get much bigger as further updates and content are released. Not to mention as well that Warzone 2.0 (set for release around March 2023) will likely see at least another 50GB added to that!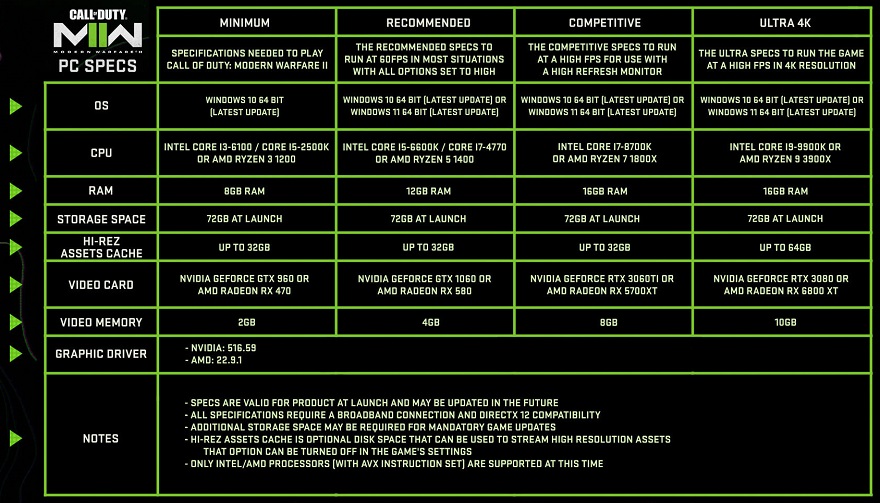 Where Can I Learn More?
Call of Duty Modern Warfare 2 is set for release across PlayStation, Xbox, and PC on October 28th. – If you do, therefore, want to learn more about it, you can visit its official website via the link here! – With all this in mind though, if you happen to come across someone sitting in a corner with a shotgun and surrounded by claymores, say hello before you die as that might very well be me! (Yes, I'm that kind of COD player).
What do you think? – Let us know in the comments!