Call of Duty: Vanguard PC Pre-Load Opens on Tuesday!
---
---
---
Mike Sanders / 2 years ago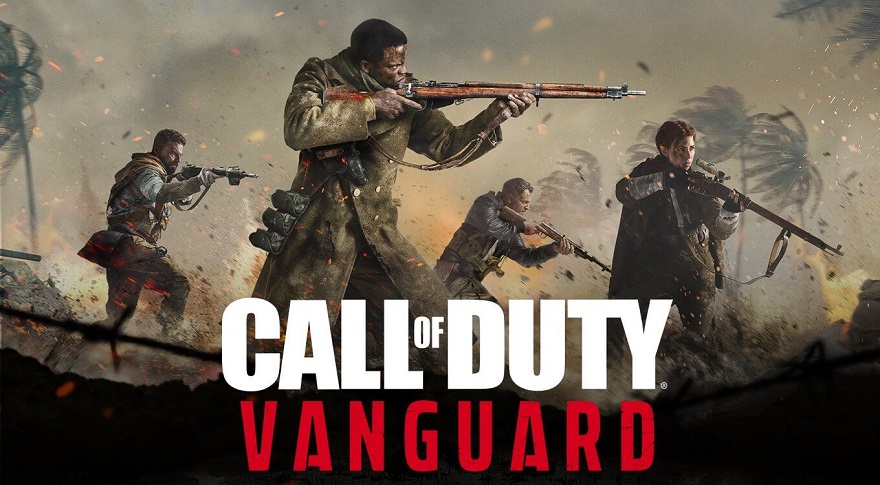 Call of Duty Vanguard is finally set to release next week, and I daresay that if you, like me, are really looking forward to checking this out, then the last thing you're going to want to be doing on release day is waiting several hours for the game to download. Particularly since we all know (pending official confirmation) that this game is probably going to be a bit of a fatty!
Well, in that respect, there is some good news! – Following a report via PCGamesN, Activision has confirmed that the PC pre-load for Call of Duty Vanguard will open on Tuesday, meaning that you effectively will have three days to get your download finished!
Call of Duty: Vanguard
For console owners, we should note that presuming you already have the game pre-ordered via their respective digital stores, you should be able to start your download now (this is already confirmed as 89.84GB on the PS5, and 61GB of the Xbox Series X/S). – While PC users will have to wait until Tuesday, however, there is still something of a solid question mark over exactly how big this new Call of Duty is going to be.
While Activision has already cited that when compared to Modern Warface (which can gobble up over 200GB) this title will be around 30-50% slimmer, we still don't yet have confirmed and final PC specifications. With the recent beta eating up 45GB (as per the specs below), however, we suspect that this is still probably going to be around the 90GB-100GB area.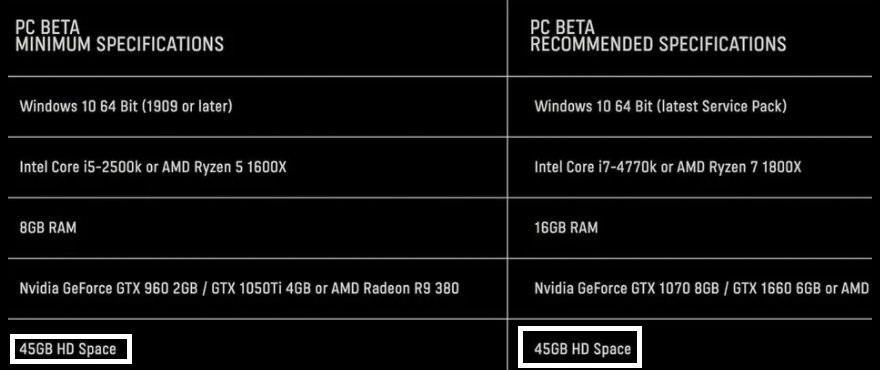 Download Early!
Presuming that Call of Duty Vanguard does end up being around 100GB in size, for those of you with less than stellar internet speeds, having the option to get the bulk of the downloading out of the way prior to the game going live will clearly be exceptionally helpful. – Admittedly though, given that this is a Call of Duty, we wouldn't be surprised to see a 20-30GB patch arrive on launch day. You know, just to make the whole process seem a bit pointless!
Still though, compared to the less than stellar 'Call of Duty Cold War', I'm really looking forward to Vanguard hopefully getting this franchise back on track! – I look forward to seeing you while I'm sat in a corner with my sawn-off shotgun and surrounded by claymores! (Yes, I'm that kind of player!).
What do you think? – Let us know in the comments!