'Camp Classic' Night Trap Coming to PS4 and Xbox
---
---
---
Ashley Allen / 6 years ago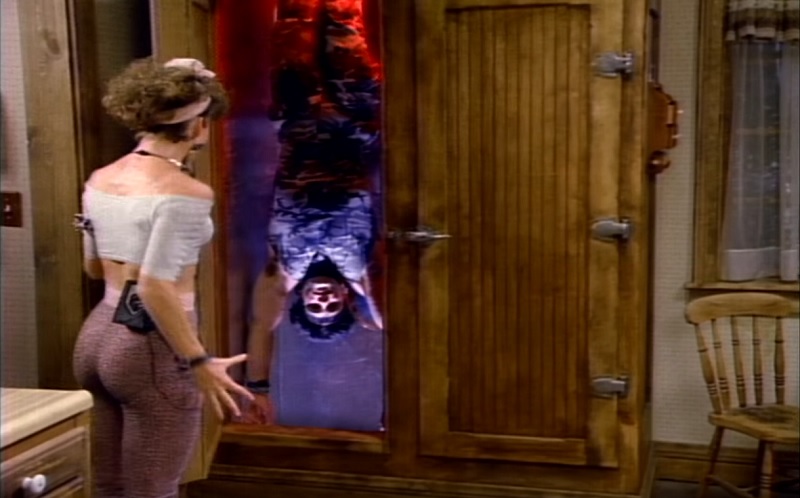 Those unlucky enough to have owned or played on SEGA's ill-fated Mega Drive (or Genesis to our North American friends) peripheral disc-based console the Mega CD (aka SEGA CD) will be all too familiar with infamous 1992 FMV game Night Trap, which was one of a slew of novelty 'interactive movies' – which also included Ground Zero: Texas and Mad Dog McCree – released for the short-lived platform. Well, masochists rejoice: Night Trap is getting a 25th Anniversary HD remaster and is coming to PlayStation 4 and Xbox One later this year:
Set in a mansion which, in real-time, is being invaded by aliens, Night Trap gives the player control of a CCTV system – used to observe the bevy of B-movie damsels which, somehow, inhabit this bizarre stately home – and a series of booby traps that must be used to prevent the xenomorphs (rather, fellas with stocking on their heads) from murdering the scantily-clad guests. Nostalgically remembered as a camp classic, Night Trap was interminable, and could only be completed through tedious trial-and-error – jotting down the time and room name of every extraterrestrial that attacks over the game's 30-minute span – or by using a guide. I opted for the latter which, while still regrettable, was still preferable to the terror of repeated playthroughs. I hated it then, and I'll probably still hate it when I inevitably pick up a copy of the remaster, because I'm that kind of mug.
Night Trap 25th Anniversary Edition is getting a physical – albeit limited – release via Limited Run Games for PS4, plus a digital release on PS4 and Xbox One. Release date and pricing are yet to be announced.
It's true! We're releasing the 25th Anniversary Remaster of Night Trap on disc for PS4!https://t.co/XWFzdDcSP3 pic.twitter.com/vghSwvhVtO

— Limited Run Games (@LimitedRunGames) April 25, 2017