You Can Now Use Your Hyundai Car Features From Your Apple Watch
---
---
---
Gabriel Roşu / 8 years ago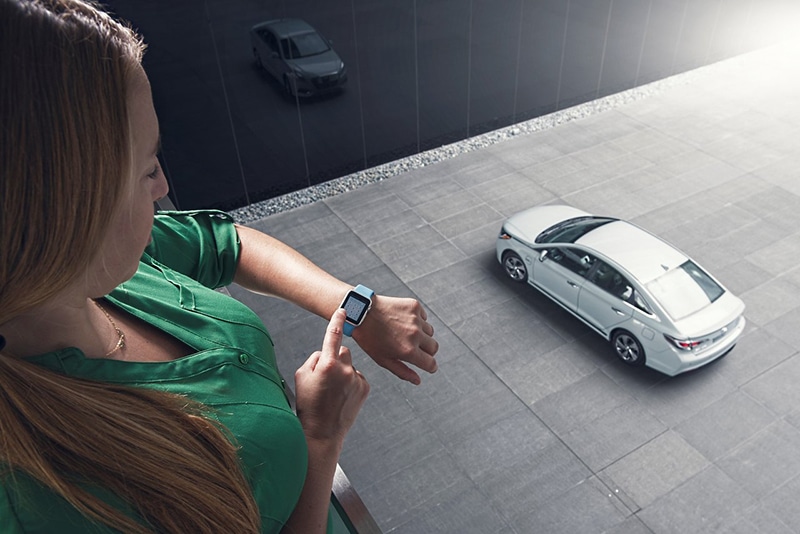 Hyundai is keeping up with the times and trying to make your car interaction experiences more impressive than ever. Earlier this year, it launched the Android counterpart, allowing users to interact with their Hyundai cars from Android devices. Now the company has shifted its focus on the latest gadget on the market, namely the Apple Watch.
Hyundai launched the Blue Link car platform on the App Store, offering all features previously showcased in the Android version. Therefore, you can start and stop the engine with just a tap, remotely lock the car's doors and even find your car on the map. The latter are just a few examples of what the Blue Link app allows you to do, but the best part of it is the Siri integration, where you are able to interact with your car through voice commands.
Hyundai's Blue Link app for iOS is said to be compatible with all of its cars that have the Blue Link feature. However, the approach is not that uncommon. BMW has a similar app called BMW Remote App that lets you pretty much do the same things Hyundai's app does, while Volkswagen and Porsche apps are also available for you to make the most out of your driving experience.
The question here is, will you as a driver prefer to interact with your car from your watch or through voice commands, or do you prefer to just keep your keys in your pocket as usual?
Thank you TheVerge for providing us with this information
Image courtesy of RushLane