Cannabis Plants Found In Welsh Street Pots
---
---
---
Ryan Martin / 10 years ago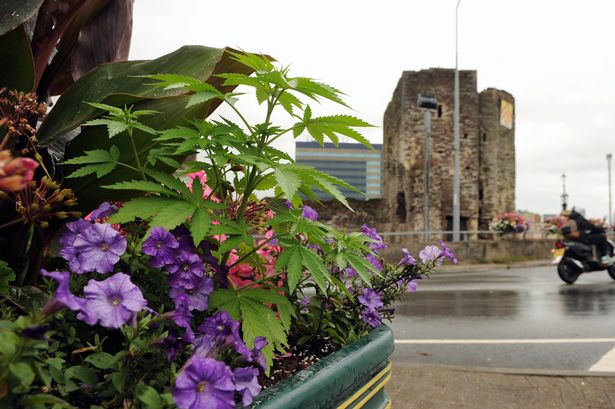 Wales Online reports that something strange has been going on around the streets of the Welsh town Newport. While Cannabis is an illegal drug in the UK and Wales, its use is relatively common and widespread and rapidly becoming socially acceptable in many parts of the country – especially London. That said, in Newport passers by spotted Cannabis growing in the street plant pots that has thousands of passers-by every day.
Apparently they didn't last long though, and the spotter (Dean Beddis) stated that:
"It's actually rather a beautiful plant and stood out wonderfully…But they have gone now. I don't know who took them…Either the council spotted them or some young type has spotted them and put them in his garden."
The incident has embarrassed Newport council and police are now examining CCTV to figure out if they have been deliberately planted for cultivation of if they were mixed in with the compost and as compost very often has hemp seeds in it.
Image courtesy of Wales Online